WASHINGTON -- White House press secretary Jay Carney said on Wednesday that Immigration and Customs Enforcement made its decision to release some immigrants from detention without White House involvement.
"This was a decision made by career officials at ICE, without any input from the White House, as a result of fiscal uncertainty over the continuing resolution, as well as possible sequester," Carney told reporters at a briefing. "As ICE made clear yesterday, the agency released these low-risk, non-criminal detainees under a less expensive form of monitoring to ensure detention levels stayed within ICE's overall budget."
ICE began on Monday to release undocumented immigrants from detention if they were considered low priority for deportation, without taking them out of removal proceedings. They will still be deported if ordered by an immigration judge, officials said. Those who have committed high-level crimes will remain in detention, and others would have already served time for their criminal infraction.
A Department of Homeland Security official, who was not authorized to speak publicly on the matter, said the agency routinely evaluates how to use its resources, and made the decision based on "fiscal constraints."
"ICE staff make these decisions daily, as you well know the daily population in detention fluctuates daily based on input and output," the official said in an email.
Republicans have accused the Obama administration of using the release to make a political point about sequestration, which will go into effect on Friday unless averted by Congress. Arizona Gov. Jan Brewer (R) said she was "appalled" by the decision, calling it "pure political posturing." House Speaker John Boehner (R-Ohio) told CBS News he found it "outrageous" to find savings by "letting criminals go free." Rep. Bob Goodlatte (R-Va.), who chairs the House Judiciary Committee, said it was "abhorrent" and that "the administration is needlessly endangering American lives."
House Republicans are seeking answers on ICE's move. House Homeland Security subcommittee Chairman Michael McCaul (R-Texas) sent a letter to ICE Director John Morton on Wednesday demanding more information about the release.
"This decision reflects the lack of resource prioritization within the Department of Homeland Security and Immigration and Customs Enforcement and is indicative of the Department's weak stance on national security," McCaul wrote.
He went on to say Congress provides resources to detain 34,000 immigrants, but ICE is violating that statute by holding less than 31,000. McCaul also wrote that he was concerned that Congress was not notified before the decision.
McCaul requested the following information by March 6:
- Total number of individuals released;

- Total number identified for release;

- Specific timeline and dates for future releases;

- Geographic breakdown of where detainees have been and will be released;

- For each individual, the specific reason for their initial detention;

- For each individual, the amount of time that they had been detained; and

- For each individual, the specific monitoring and tracking actions taken to maintain positive accountability of each person.
ICE spokeswoman Gillian Christensen told HuffPost that the agency received McCaul's letter and plans to respond.
This is a developing story and has been updated.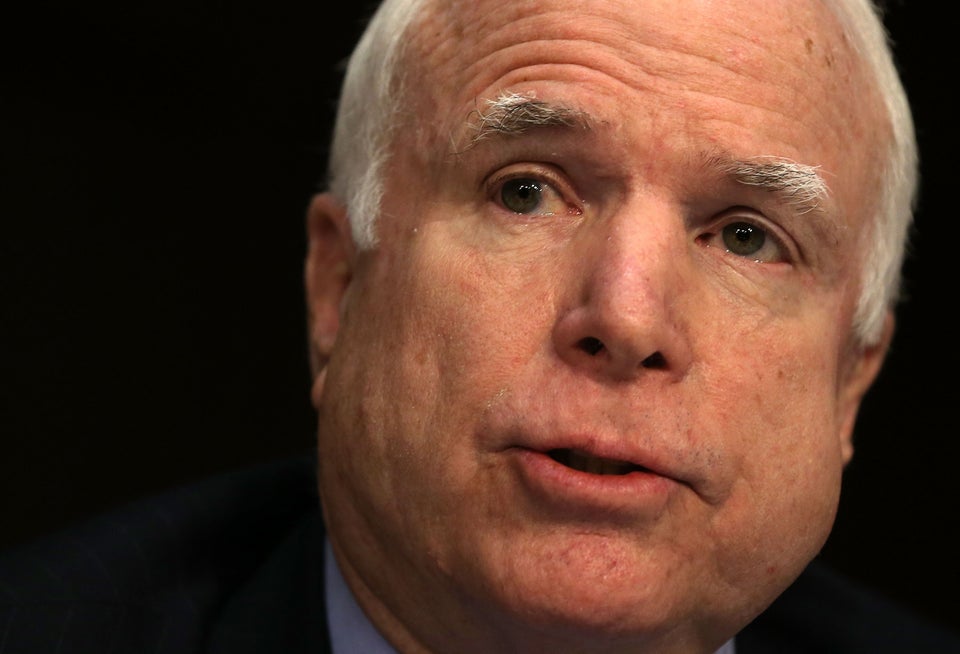 Bipartisan Immigration Plan's Key Provisions
Popular in the Community