White House Press Secretary Jay Carney responded to a question Thursday about rapper Jay-Z's lyrics implying that the White House cleared his trip to Cuba.
"It's a song," Carney said during his daily briefing. "The president did not communicate with Jay-Z over this trip."
A reporter quoted lyrics from Jay-Z's new song, "Open Letter," in order to see if the administration was involved in the celebrity's controversial trip to Cuba.
"Boy from the hood but got White House clearance," quoted the reporter. "Obama said chill you're going to get me impeached."
Carney laughed off the implication that the White House had anything to do with the rapper's vacation.
"I guess nothing rhymes with Treasury," Carney joked. "Because Treasury offers and gives licenses for travel as you know, and the White House has nothing to do with it."
Jay-Z and wife Beyonce have came under fire when photos emerged of their trip to Cuba, with some GOP lawmakers raising questions over why they were allowed to visit the embargoed country.
The Treasury Department confirmed Wednesday that the couple had permission to visit the country.
"It is our understanding that the travelers in question travelled to Cuba pursuant to an educational exchange trip organized by a group," the department wrote in a letter obtained by the Miami Herald.
Watch a clip of Jay Carney responding to the lyrics above
Before You Go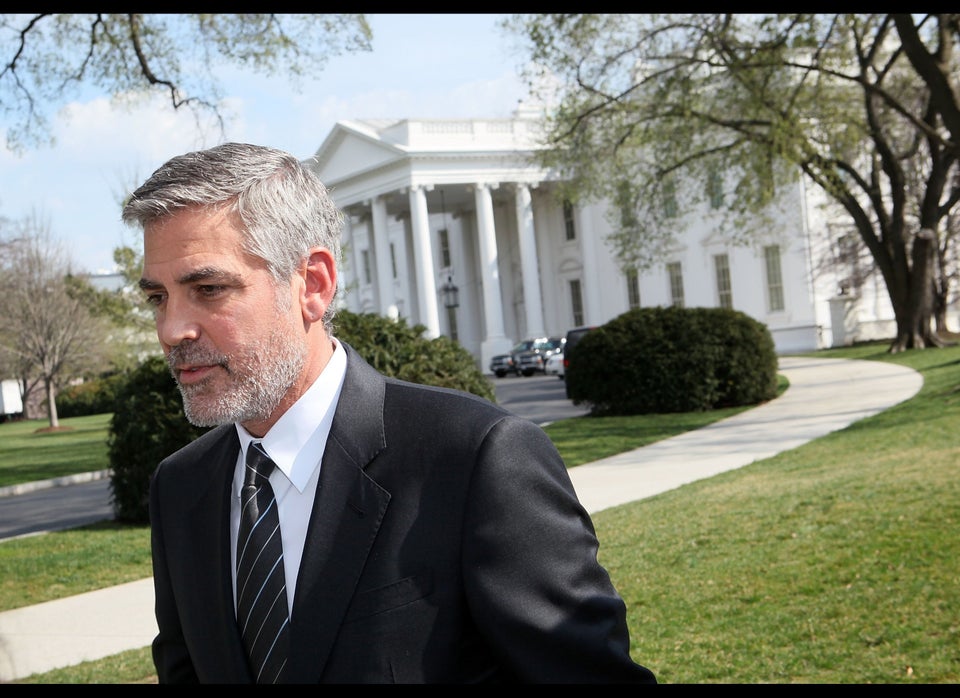 Obama With Celebrities
Popular in the Community