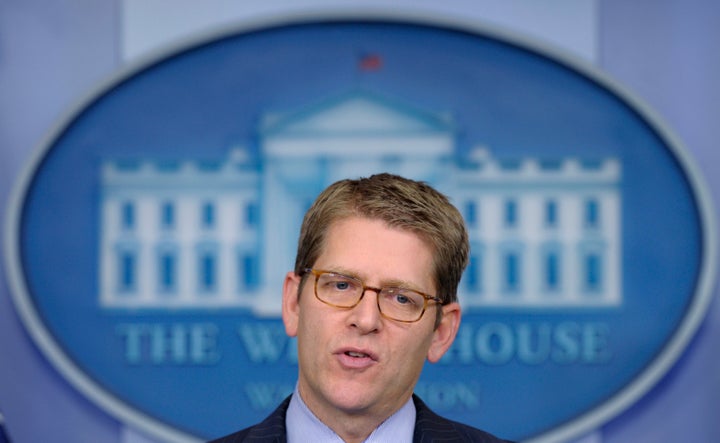 WASHINGTON -- White House press secretary Jay Carney said Tuesday that the Obama administration has been engaged with the offices of members of Congress working on immigration reform, despite claims from Sen. Marco Rubio's (R-Fla.) staff that they have had no contact.
"We have been in contact with everybody involved in this effort on Capitol Hill," Carney told reporters at a briefing.
A senior administration official, speaking on condition of anonymity to discuss private talks, said later Tuesday that White House staff met with the offices of the "gang of eight" -- including a Rubio staffer -- five times in the past few weeks.
Alex Conant, a spokesman for Rubio, said in a statement earlier on Tuesday that the senator's staff hasn't spoken to the White House on immigration, but that they didn't necessarily want to anyway.
"Senator Rubio's office has never discussed immigration policy with anyone in the White House," Rubio spokesman Alex Conant said. "To be clear: That's fine with us -- we actually think Congress should write the policy; not the White House. But an honest question: If the Obama Administration is serious about drafting & passing its own immigration reform, why wouldn't they seek input from any Republicans whose support they'll need?"
There's no set timeline for when immigration reform should be completed, Carney said. Obama said in his State of the Union last week that he would like a bill passed within "the next few months" -- a tight timeframe when bills have not yet been introduced in the House or Senate. White House Chief of Staff Denis McDonough said Sunday that the administration's legislation was a back-up plan and that the White House would continue to work with Rubio and others on a deal.
Rubio is a member of the Senate immigration "gang of eight," along with Sens. John McCain (R-Ariz.), Lindsey Graham (R-S.C.), Jeff Flake (R-Ariz.), Chuck Schumer (D-N.Y.), Dick Durbin (D-Ill.), Bob Menendez (D-N.J.) and Michael Bennet (D-Colo.). The four Democratic members of the group met with Obama last week to update him on the status of the talks.
But Rubio's relationship with the White House, at least publicly, has been more fraught. The senator quickly decried the draft legislation leaked on Saturday, saying in a statement that it could be damaging to the discussions going forward.
"It's a mistake for the White House to draft immigration legislation without seeking input from Republican members of Congress," Rubio said. "President Obama's leaked immigration proposal is disappointing to those of us working on a serious solution. ... If actually proposed, the president's bill would be dead on arrival in Congress, leaving us with unsecured borders and a broken legal immigration system for years to come."
He also released a statement last week accusing the administration, and in particular Homeland Security Secretary Janet Napolitano, of seeming to try to hurt reform efforts. Napolitano testified before the Senate Judiciary Committee on Wednesday and said border concerns should not prevent broader immigration reform. The "gang of eight" plan would only allow immigrants to earn green cards after certain border metrics were met, a trigger not included in the White House draft legislation, but would allow other reforms to take place immediately, including allowing provisional status for undocumented immigrants.
The White House has come out strongly against a piecemeal approach that requires passing border security enforcement measures first and other immigration provisions later, but has not specifically stated it would oppose a trigger such as the one in the "gang of eight" framework.
Rubio, though, said Napolitano should have embraced the plan if the administration was "serious" about reform.
"Secretary Napolitano's refusal to accept this bipartisan principle at today's Senate hearing is discouraging for those of us who are serious about permanently fixing America's immigration system," Rubio said in a statement after the committee hearing. "By continuing to oppose a key security principle with bipartisan backing, Secretary Napolitano and this Administration appear to be laying the groundwork to scuttle the bipartisan effort in the Senate."
UPDATE: 1:55 p.m. -- Rubio spokesman Alex Conant tweeted later that the White House had met with "gang of eight" staff, despite his statement that they never discussed immigration policy.
Rubio spokesman Alex Conant clarified further by email.
"We have never discussed immigration policy with anyone from the White House," he said. "The Administration has sent some agency officials to brief staff at the bipartisan group meetings, but they've never asked for our input. (And, frankly, we've never asked for theirs.) We've never received a call or email from Cecilia Munoz or anyone else at the White House asking for our input as they draft their bill."
UPDATE: 5:10 p.m. -- President Barack Obama called Graham, McCain and Rubio later on Tuesday to discuss immigration reform, the White House announced. Flake, the fourth Republican member of the "gang of eight," was unable to speak with the president because he was traveling, according to the White House.
During the calls, which build on conversations that have taken place at the staff level, the President reiterated that he remains supportive of the effort underway in Congress, and that he hopes that they can produce a bill as soon as possible that reflects shared core principles on reform. The President has made clear that he believes commonsense reform needs to include strengthening border security, creating an earned path to citizenship, holding employers accountable, and streamlining legal immigration. As the President made clear when he met with Democratic Senators involved in the process last week, that while he is pleased with the progress and supportive of the effort to date, he is prepared to submit his own legislation if Congress fails to act. He thanked the Senators for their leadership, and made clear that he and his staff look forward to continuing to work together with their teams to achieve needed reform.
Conant said Rubio "appreciated" Obama's call. "Rubio said he feels good about ongoing negotiations in Senate," Conant tweeted.
Before You Go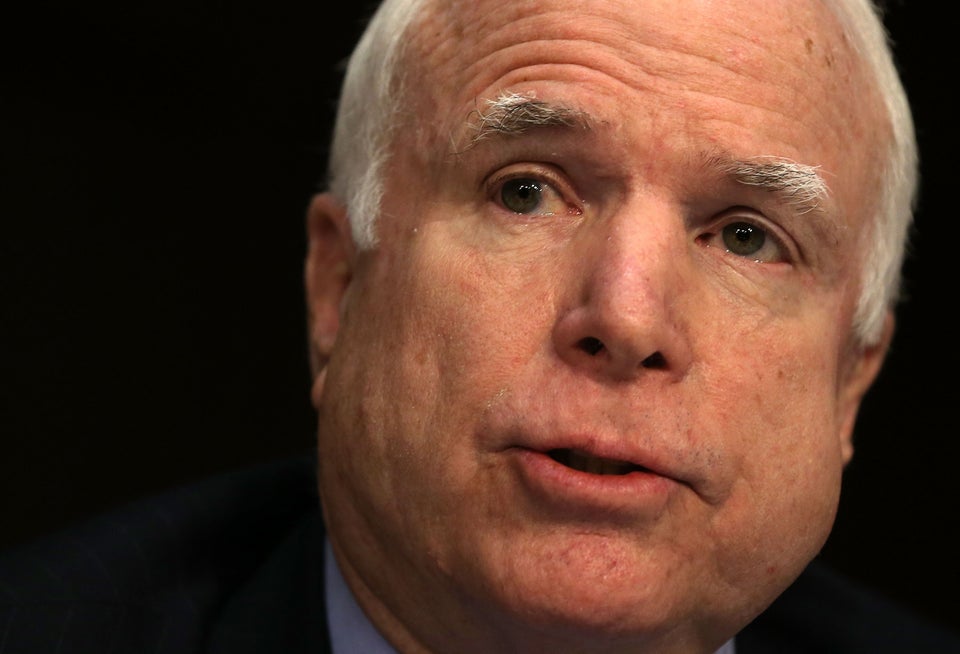 Bipartisan Immigration Plan's Key Provisions
Popular in the Community