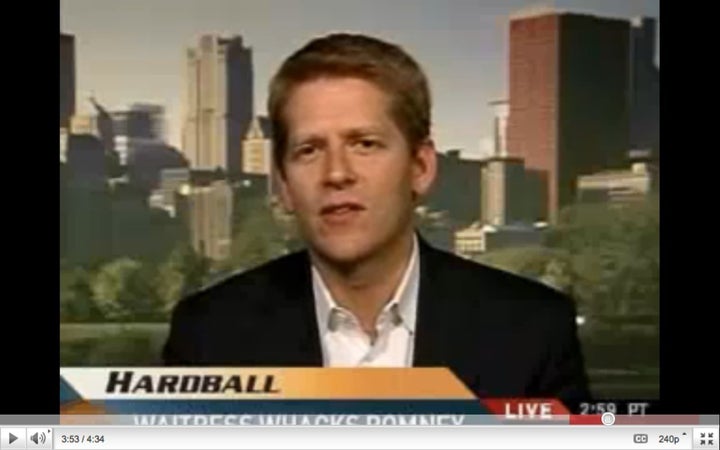 WASHINGTON -- Among his other attributes, Jay Carney is a cool dancer. I know that because I saw him and his wife, Claire Shipman, getting down on the tented dance floor of a fancy Georgetown wedding years ago. Jay Carney, who went to Yale and was a foreign correspondent in Moscow, is -- besides being smart, savvy, loyal and well-connected with the right sort -- suave.
Why bring this up? Because by choosing him as his new press secretary, President Barack Obama has completed his swift and thorough transition from crusading outsider to shrewd insider as he prepares to deal with the wild folk of the Tea Party, Karl Rove and the Republican kneecappers, and an electorate still fearful that the world is spinning out of control.
Say this about Obama: He is adaptable, he is a survivor and he has a supreme desire to win.
He is setting up his reelection campaign back in Chicago, but that is an expensive piece of window dressing unlikely to convince people that he is somehow still, if he ever was, a guy from the heartland. David Axelrod and the gang will be back in the Windy City, but the operation will be run by a Chicagoan-cum-Washingtonian with national and even global ties -- Bill Daley -- and a cadre of the best and the brightest of the Clinton administration who came to the city to do good and stayed to do well.
Obama came to the White House in the manner of Jimmy Carter, with whom he was, early on, mistakenly compared. But while Carter never expanded his circle beyond the "Georgians," Obama has, with stunning swiftness, retooled his administration to play hardball in the D.C. League.
Gibbs was one of the first hires by the original proto-campaign, and was with the presidential entourage from the start. In the early days, he played Sancho Panza to Axelrod's Don Quixote. He was best at deflecting news, rather than creating it. The Obama story was so compelling that the main goal of his campaign in 2007 and '08 was to not screw it up.
Carney has proven that he can excel at that same cautious game, but he can play it at a deeper, more confident level, given his long history in the mainstream media (he was at Time for nearly 20 years, including three as D.C. Bureau Chief). He has handled Vice President Joe Biden's account well, prevented the gaffe-prone veep from gaffery. He also managed to help Biden get some good publicity, including a laudatory New York Times Magazine story that portrayed the vice president as a powerful, behind-the-scenes player.
Axelrod believes that a campaign is a "narrative." Carney, who wrote and reported plenty of cover stories for Time, knows all about the craft and the power of narratives -- and, presumably, will be more willing to spin them out in public than the cautious Gibbs seemed to be.
There are few better-connected couples in the Washington media and social scene than Carney and Shipman. Their children attend the Sidwell Friends School with the Obama girls. They are the kind of well-liked, Ivy-credentialed insiders who make the Tea Party boiling mad. But why should Obama care?
Gibbs, meanwhile, will go out on his own, where he can go on the soundbite attack, but do it from the aw-shucks stance of a guy who comes from the part of the country where people tend to cling to their guns and their religion.
Gibbs, the son of teachers at Auburn University, liked to celebrate Auburn football victories by wrapping White House trees in toilet paper. I could be wrong, but I don't think Jay has done or will do that for a victory over Harvard.
Popular in the Community