As the Rochester Post-Bulletin is reporting, 17-year-old Jay 'Corey' Jones of Rochester, Minn. had suffered severe depression after being bullied for a number of years. Jones had known he was gay from a young age, according to his father, Jay Strader. Police officials say Jones jumped from a pedestrian bridge near Century High School on May 6.
"He said all of his life they always picked on him," Strader is quoted as saying. "He'd still try to keep his head up at school, but then he'd come home and be really sad about it. He just got really depressed about it because the guys weren't accepting him."
Jones was an active member of Century's gay-straight alliance and even featured a pro-gay cover image on his Facebook page, even though Strader told Minnesota Public Radio that the teasing was a constant struggle for his son. "I wanted him to let me know what was going on with him. I didn't get a chance to get that," Strader added. "I didn't get a chance to find out what was going on inside his head."
After what has been a truly landmark week for lesbian, gay, bisexual and transgender (LGBT) rights, Jones' friends were forced to console themselves with their memories. "We all loved him because he was just funny, and an amazing person -- like the best person you could ever know," Rachel Born told ABC 6 News. She and her sister, Tia, are reportedly planning a car wash as part of a fundraising effort for Jones' family.
As for the bullying her friend endured, Born adds, "It just sucks that we had to lose somebody because of people's words, and they didn't realize that words hurt more than anything else."
Though Jones' funeral will take place in Chicago, Strader told the Alberta Lea Tribune that he wanted to do "something big" in Rochester to honor his son. "I want everyone to have on pink shirts and remember the Corey that tried to get the rights," Strader said. "When I saw him in pink, I really liked him in pink, and he was really happy. I just told him that pink looked good on him."
Take a look at other LGBT teen suicides and bullying cases below: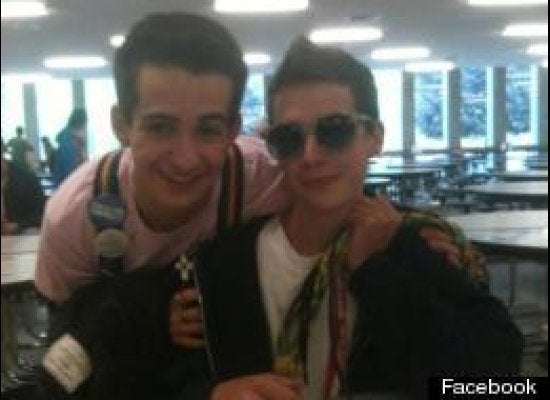 LGBT Bullying Reports & Videos
Popular in the Community