Those still questioning Jay Cutler's toughness might have just gotten his answer.
Late in the second quarter, the Bears' quarterback tried to escape the Detroit Lions' ferocious pass-rush but couldn't get away from Ndamukong Suh. The Detroit behemoth got his hands on Cutler and slammed him to the ground in a move that might have seemed more at home on WWE's Monday Night Raw than on the NFL's Monday Night Football.
"I'm going to be really sore in the morning," Cutler said when asked how his body was feeling, via ESPN. "It was a rough hit. I landed on the ball so, those things happen. It was on my right side. Couldn't really follow through. It kind of had a little impact on our play-calling. But we fought through a little bit and the defense was playing so well. We just hoped we could ride it out a little bit."
Ever since the 2011 NFC Championship Game when Cutler left in the third quarter with a knee injury and stood on the sideline for the rest of the half, he has been criticized for his mopey demeanor on the field, heated sideline interactions and most importantly, a perceived lack of toughness. Such critiques should be quieted, for the time being at least, after Chicago's 13-7 win over Detroit when he overcame this vicious (but, apparently, legal) hit from Suh.
With the crowd at Soldier Field silenced, Cutler lay on the ground for a few minutes while trainers attended to him. The former Vanderbilt star eventually jogged off the field and was replaced by backup quarterback Jason Campbell. But it only took one play until Cutler was back on the field to face a 3rd and long, which the Bears did not convert. Cutler then sat out for the Bears' last possession of the half, which started at their own 17 with 1:22 left, and went to the locker room for X-rays. Cutler then allowed Bears fans to let out a collective sigh of relief, playing the rest of the game with bruised ribs.
"He definitely scared us when he went down. He's tough, man," teammate Brandon Marshall added after the game, per the Chicago Tribune. "I was fortunate to get drafted with him in 2006. Being with him, that's what I see on a daily basis, how tough he is."
While Suh's hit on Cutler may have looked overly violent, it was not illegal according to Former NFL Vice President of Officiating and current rules analyst for FOX Sports Mike Pereira.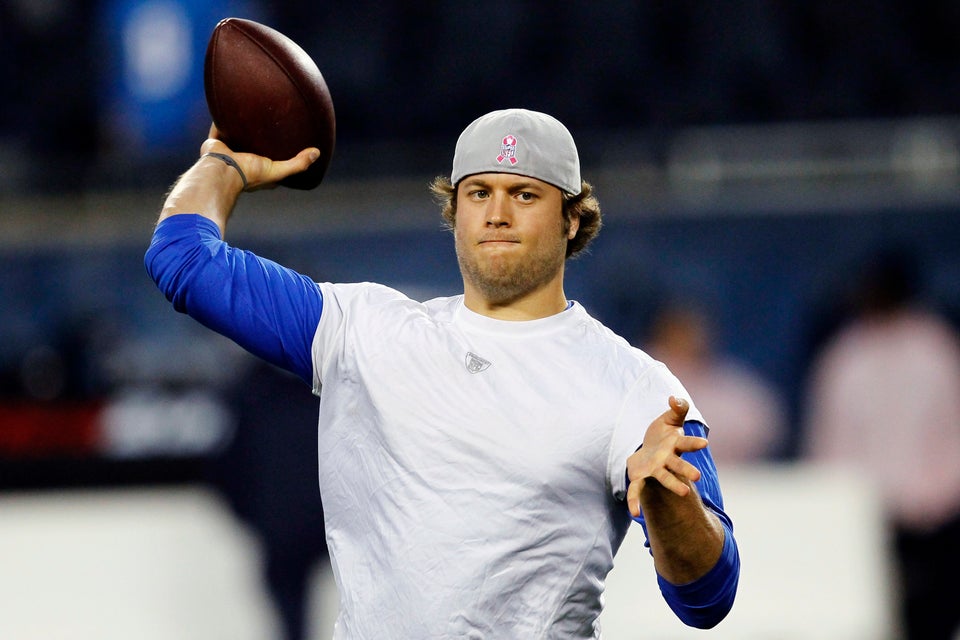 Bears vs. Lions
Popular in the Community