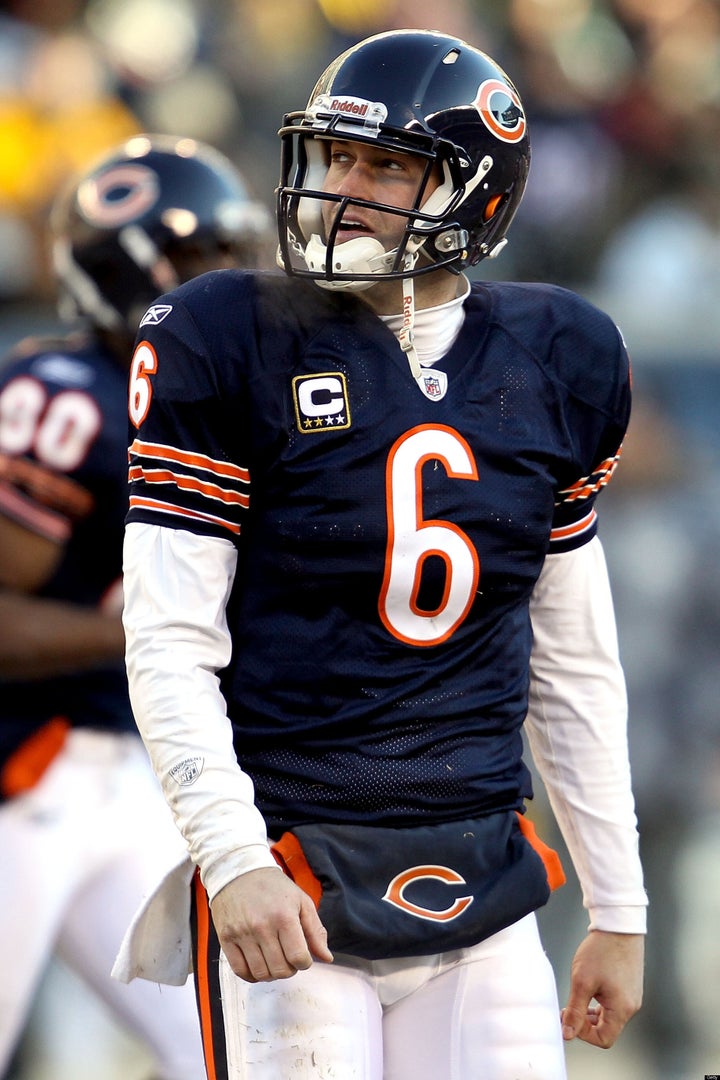 LAKE FOREST, Ill. -- Bears quarterback Jay Cutler has a sprained ligament in his left knee and would have been questionable had Chicago made it to the Super Bowl.
That assessment came Monday from coach Lovie Smith. He says Cutler sprained his medial collateral ligament in Sunday's 21-14 loss to Green Bay in the NFC Championship game.
Linebacker Pisa Tinoisamoa said he feels sympathy for Cutler, who missed most of the second half when Chicago rallied for two touchdowns behind backup Caleb Hanie.
Asked about Cutler on Monday, Hanie said: "He's limping around and feels bad that we lost."
Popular in the Community