When you spend eight years making a 2,300 lb. painting, it is most likely going to define your legacy. Such was the case with Beat generation artist Jay DeFeo, whose career is often defined by the 1958–1966 piece, entitled "The Rose."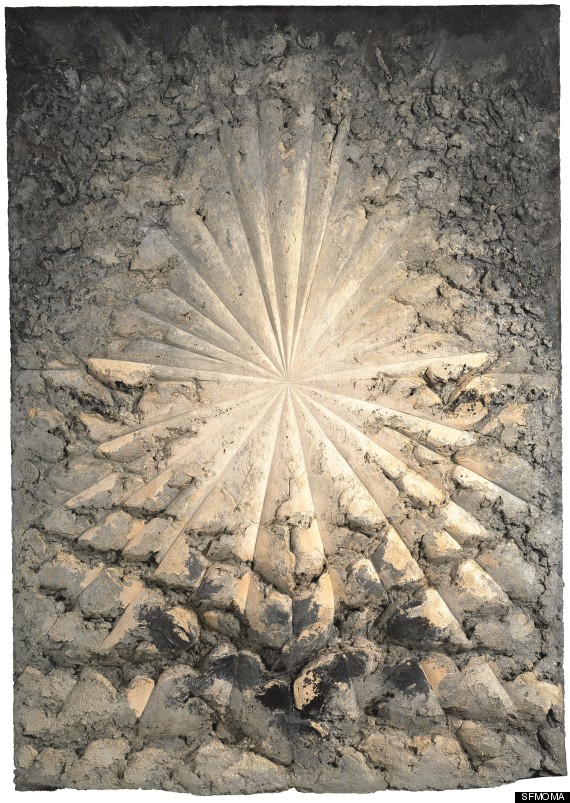 Mary Jay DeFeo, who ditched the first name in high school, became immersed in the San Francisco arts scene after graduating from UC Berkeley. With a creatively endowed circle including Wallace Berman, Joan Brown, Ed Kienholz, and her eventual husband, Wally Hedrick, DeFeo helped shape the Beat generation art scene while refusing to be defined by it. Her own work resists categorization, dexterously using subtlety, order and balance to depict the mysteries in the simplest surfaces and images.
DeFeo's current retrospective at SFMOMA centers around "The Rose." The accompanying monograph on Yale University Press is a stunning guide to those wanting to learn more about the enigmatic artist's work. It's not just the scale of "The Rose" that has captivated eyes and minds for decades; the petrified flower radiates a quiet light from its center, emanating mystery and inner power. Kenneth Baker wrote in his San Francisco Chronicle review, "From a distance, the central starburst form that DeFeo grooved deeply into its surface appears to radiate a light that levitates the work's prodigious mass." Applying layer after layer of paint until the work weighed over 2,000 lbs., DeFeo transformed her painting into sculpture like a spiritual conversion.
"The Rose" speaks volumes to DeFeo's mission as an artist, using simplicity and materials to create levitate above real life. However, the graphite-on-paper work "The Eyes" perhaps better represents the retrospective as a whole. The lightly drawn irises gaze out at the viewer in a hypnotized trance, as if ready to embrace the simplest of forms with utter awe and modesty.
The artist passed away in 1989 at only 60 years old. Her SFMOMA retrospective and monograph feature painting, collage, photographs, sculpture and jewelry, giving an in-depth view of the artist who, according to the museum, "until now has not been given her due." After this exhibition we have a premonition this will no longer be the case.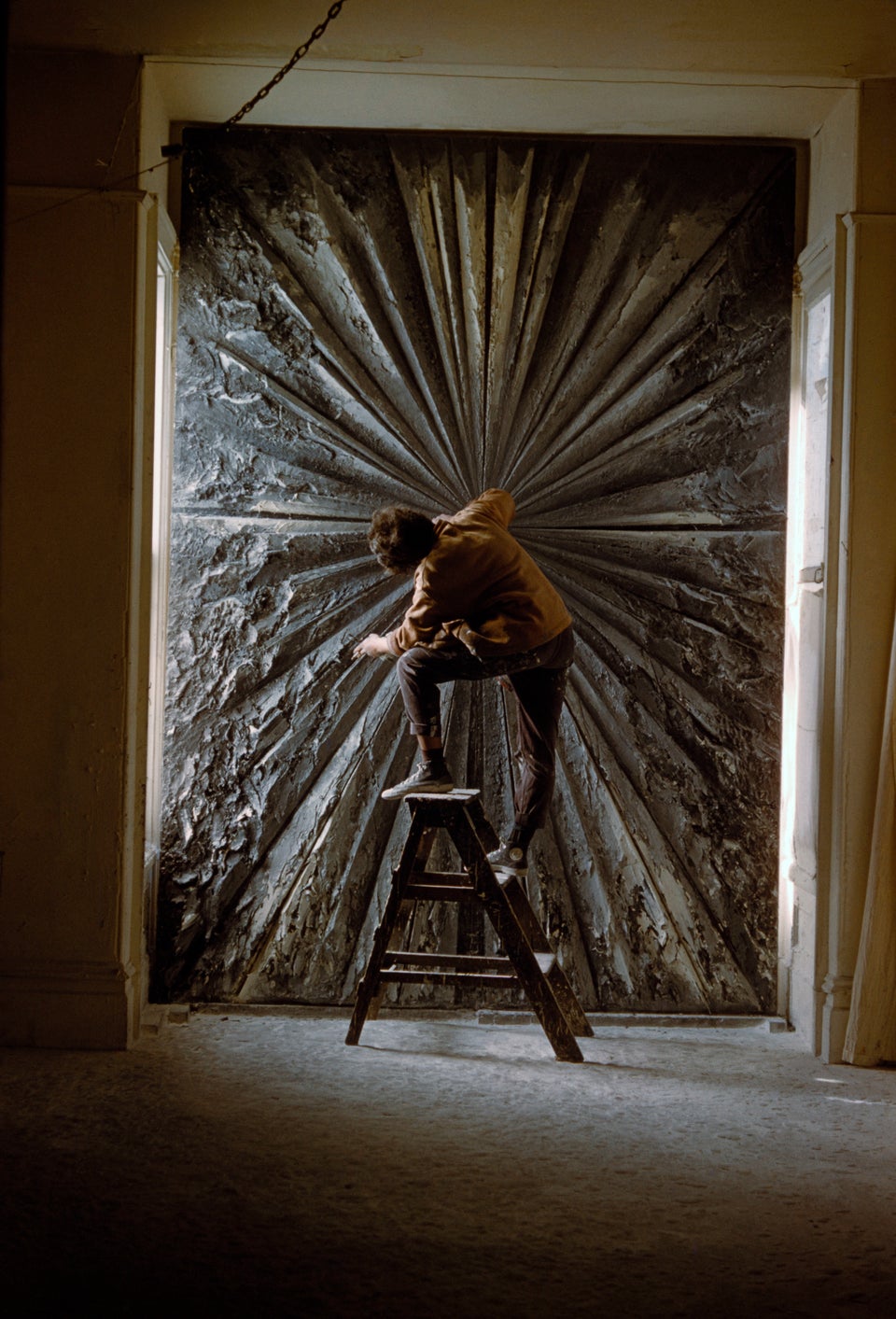 Jay DeFeo
Related
Popular in the Community