To kindle the imaginations of his 5-year-old grandson and 4-year-old granddaughter, Massachusetts contractor Jay Hewitt decided to test his skills at a whole new level: the treetops.
This loving grandfather built a three-story, 780-square-foot treehouse paradise complete with an entryway, stairwell, family room, loft and an epic slide down to the ground below. There's working electricity, and the whole thing is supported by not one but FOUR massive oak trees in Hewitt's backyard.
Hewitt sourced white birch wood from local, family-owned land to create the masterpiece, which he's built over the last year and a half. As with many of the greatest DIY hacks, this treehouse was invented on the fly.
"I designed it as I built it," Hewitt told HuffPost. "If I drew up a set of prints to work from, it would not have looked like this."
We agree: It's tough to make something look this epic...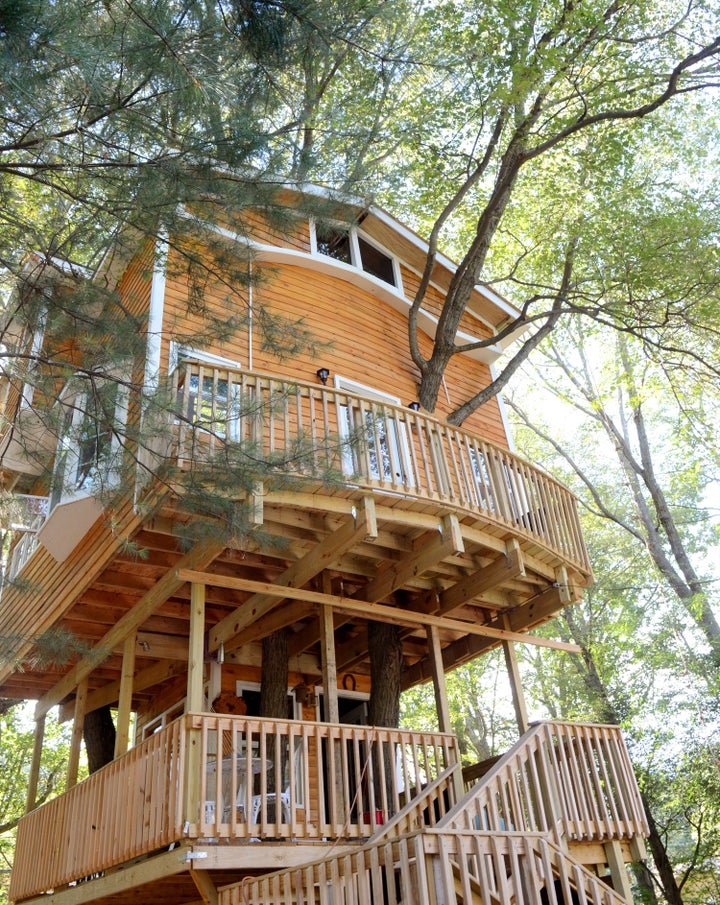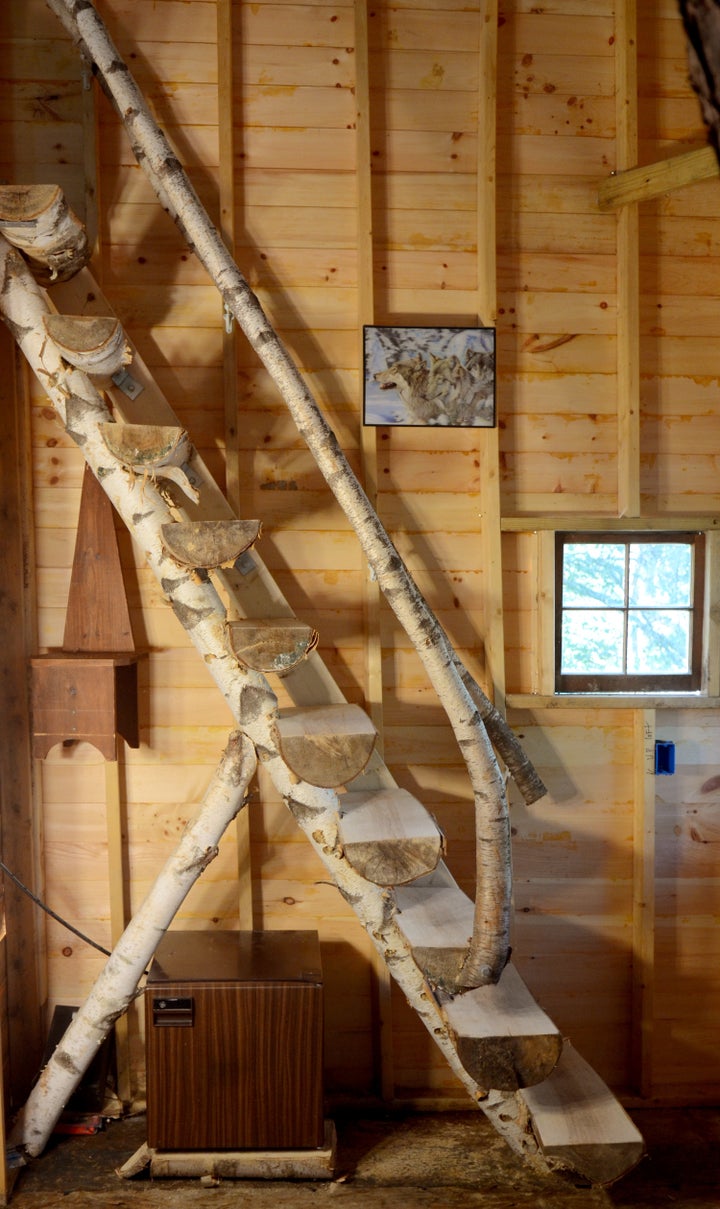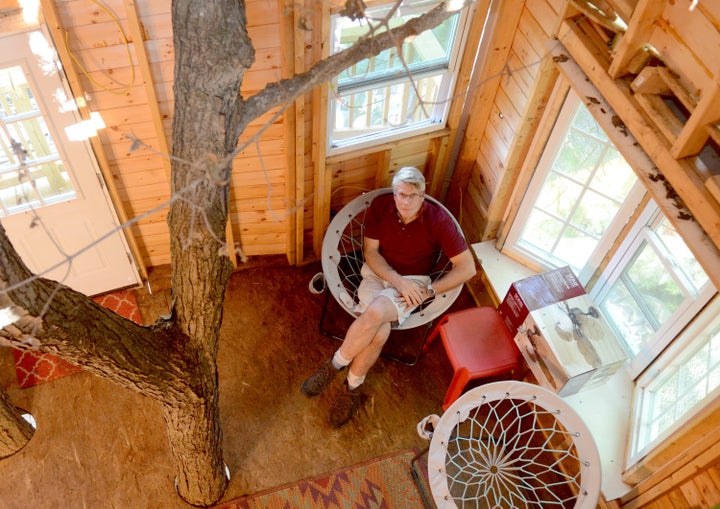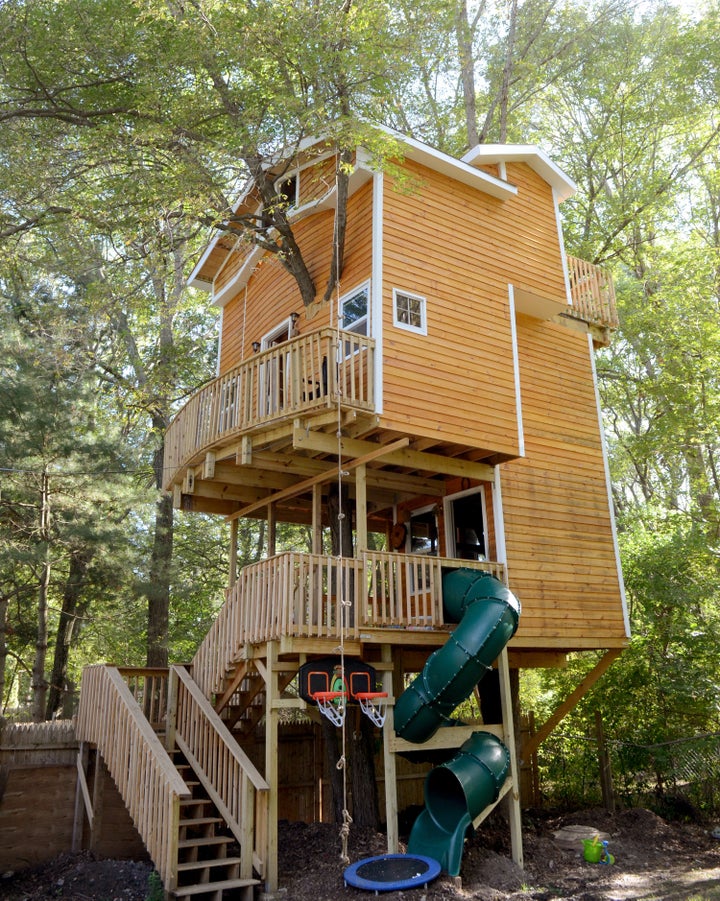 Hewitt and his wife are currently trying to sell their property -- but if they don't, he plans to add a bridge, additional platform and roof deck to the treehouse next year.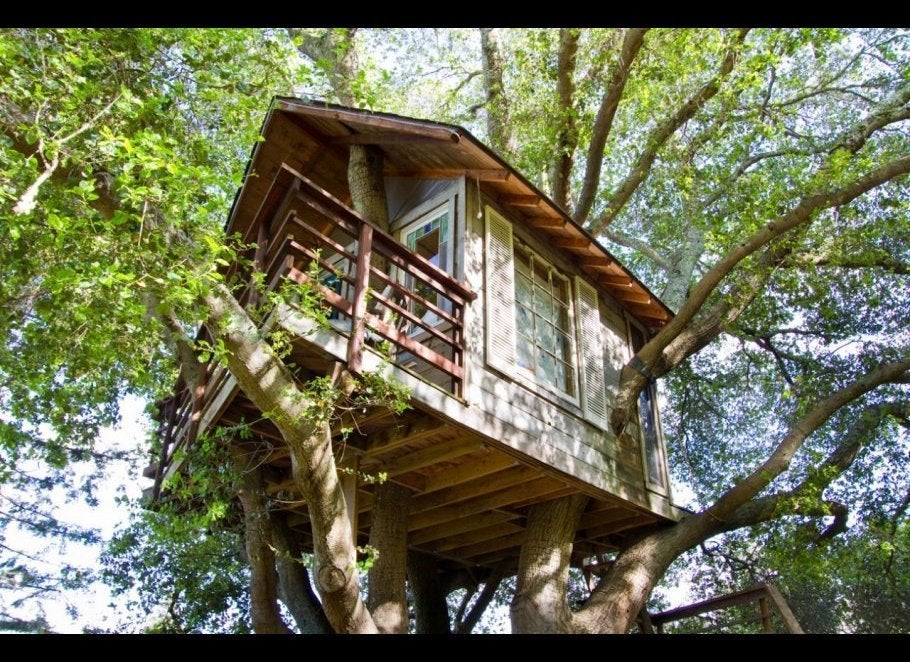 Treehouses You Can Live In