It was the afternoon of Dec. 30 when Jay Lavery shared a side of himself that, to that point, had only been known to close friends. Two weeks later, the world is in on his "secret."
On that day, the New York farmer uploaded a video to his personal Facebook profile of him dancing to Sia's hit "Cheap Thrills" while going about his barn chores and tending to the goats he takes care of at his Permaculture Inn farm in Sharon Springs, New York, a small upstate village located some 180 miles north of Manhattan.
Lavery is no stranger to stunts like this, he explained to The Huffington Post. He said he often does "crazy things," which he shares with his friends on Facebook, but he's never before shared them on such a prominent stage.
The response to the video was almost immediate. To date, it's been viewed almost 5 million times and shared 60,000 times, generating 57,000 likes and 14,000 comments.
But it's not just Lavery's on-point dance moves that are attracting so much attention. It's also his story.
As he writes in the caption accompanying the video, dancing — along with yoga and meditation — are part of his continued strategy to deal with a major back injury he sustained 15 years ago, prompting several surgeries and continual back pain. He hoped the video would "inspire anyone to move in spite of pain and I hope this puts a smile on your face for the New Year."
The video is clearly accomplishing just that, bringing together a unique plurality of fans — "people who love goats, people who have back issues, people who are getting older and… people who just love hay," Lavery said, noting that he's received many comments asking where he got the hay he uses in his barn.
"It's just regular hay from my own hay field!" he quipped.
The video is also noteworthy in how it offers a glimpse into a life unfamiliar to the vast majority of Americans who do not farm. It wasn't that long ago that the farming life was unknown to Lavery, too.
Though the 50-year-old grew up in upstate New York, he didn't have much experience with agriculture until very recently. He previously lived in New York City for 26 years and worked as a flight attendant, a translator and a standup comedian before getting a degree in clinical psychology.
It wasn't until he returned upstate a few years ago with friends that he felt that the country was calling him.
"I realized I really loved being out in the middle of farm country, so that's when I made this huge crazy leap," Lavery said.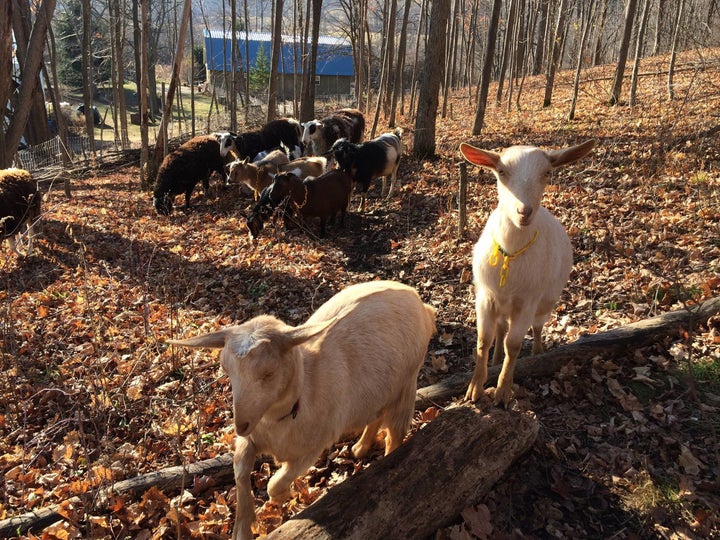 Two and a half years ago, he bought the farm, and he admitted it's been a big learning curve, but he still hasn't fallen out of love with his new pastoral life.
At the farm, he raises heritage-breed chickens and turkeys, as well as dairy goats, sheep, ducks and guinea fowl, by practicing permaculture design — an approach to farming that is intended to use farmland in a more sustainable, ecologically-friendly way.
He's also had to adjust to being a gay man living in a very rural setting — Sharon Springs' population is just more than 500 and is located in a county, Schoharie, not known for progressive politics. The county went to President-elect Donald Trump over Democratic nominee Hillary Clinton by more than 30 points in the most recent presidential election.
But it helps, he added, that the well-known "Amazing Race" winners and "Fabulous Beekman Boys" entrepreneurs Josh Kilmer-Purcell and husband Brent Ridge's farm is right down the road. And the village has a gay mayor — Doug Plummer — too.
"We have the best community that you could ask for," Lavery added. "I really lucked out."
While he said he is thrilled that his video may have inspired the millions of people who have viewed it, he hopes viewers might also tune into the farm's mission — to help bring about an American food system that is more sustainable once they learn more about the man behind the moves.
"My motto on the farm is 'changing the world one meal at a time,'" Lavery added. "If I can change one person to think about the food they're eating, I think that's great."
Joseph Erbentraut covers promising innovations and challenges in the areas of food and water. In addition, Erbentraut explores the evolving ways Americans are identifying and defining themselves. Follow Erbentraut on Twitter at @robojojo. Tips? Email joseph.erbentraut@huffingtonpost.com.
Before You Go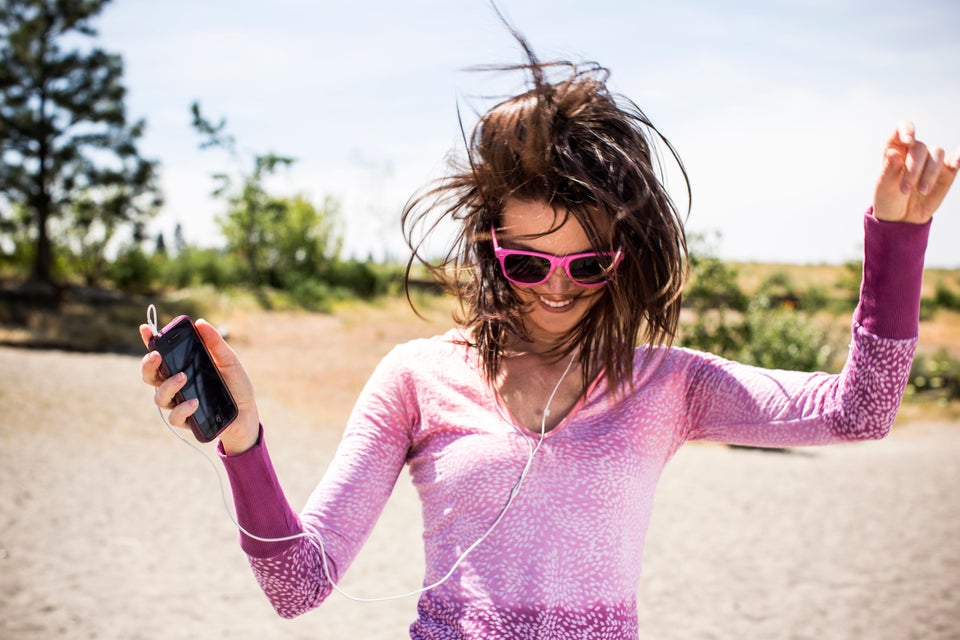 Health Benefits Of Dancing