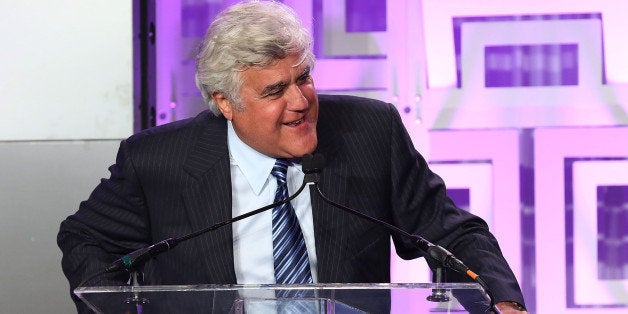 Even though Jay Leno isn't gracing our TV screens every weeknight anymore, we couldn't let his 65th birthday today (April 28th) pass without acknowledgement. Here are five reasons we love the big guy so much:
1. He's a silver fox if we ever saw one.
Come on now, seriously: Have you ever seen a better head of hair on a guy his age? If so, we are going to insist on photographic evidence, so please post one in the comments below or we simply won't believe you. In our view, Leno is the original silver fox -- yes, yes, we know his hair is white -- and he wears a modern pompadour like nobody's business.
2. He sets the bar high for guys with strong jaws.
Leno's distinctively large chin has been his trademark. In fact, the title of his 1996 autobiography was "Leading with my Chin." He discusses his jaw in the book, noting that the medical name for the condition is mandibular prognathism and that he could undergo surgery to reset his mandible, but didn't relish the idea of a long recovery period with his jaws wired shut.
While some might not call him handsome in the George Clooney way, the guy is clearly comfortable in his own imperfect skin. Nothing says confidence like a strong jaw.
3. He has good taste in cars.
An avid car collector, Leno has about 890 cars and motorcycles that he houses in Burbank, Calif. He is frequently seen tooling around Los Angeles freeways in sports cars, convertibles and vintage autos. He bought his first car at age 14 -- a 30-year-old Ford truck for $350.
4. And even better taste in women.
He and his wife Mavis have been married since 1980 -- without scandal. Mavis Leno, a feminist who keeps a low profile, works to promote the causes of women globally.
5. He knew how to quit when he was ahead.
Leno hosted NBC's The Tonight Show with Jay Leno from 1992 to 2009. In 2009, he took a stab at a primetime talk show, which lasted just seven months before being cancelled. Much to our delight (perhaps a delight not shared by Conan O'Brien), Leno returned to hosting The Tonight Show until last year when Jimmy Fallon took over; Leno hosted 4,610 episodes in total and left as the king of late-night TV. In "retirement," Leno averages about 200 performances a year.
Happy birthday, Jay. You've still got it.
Before You Go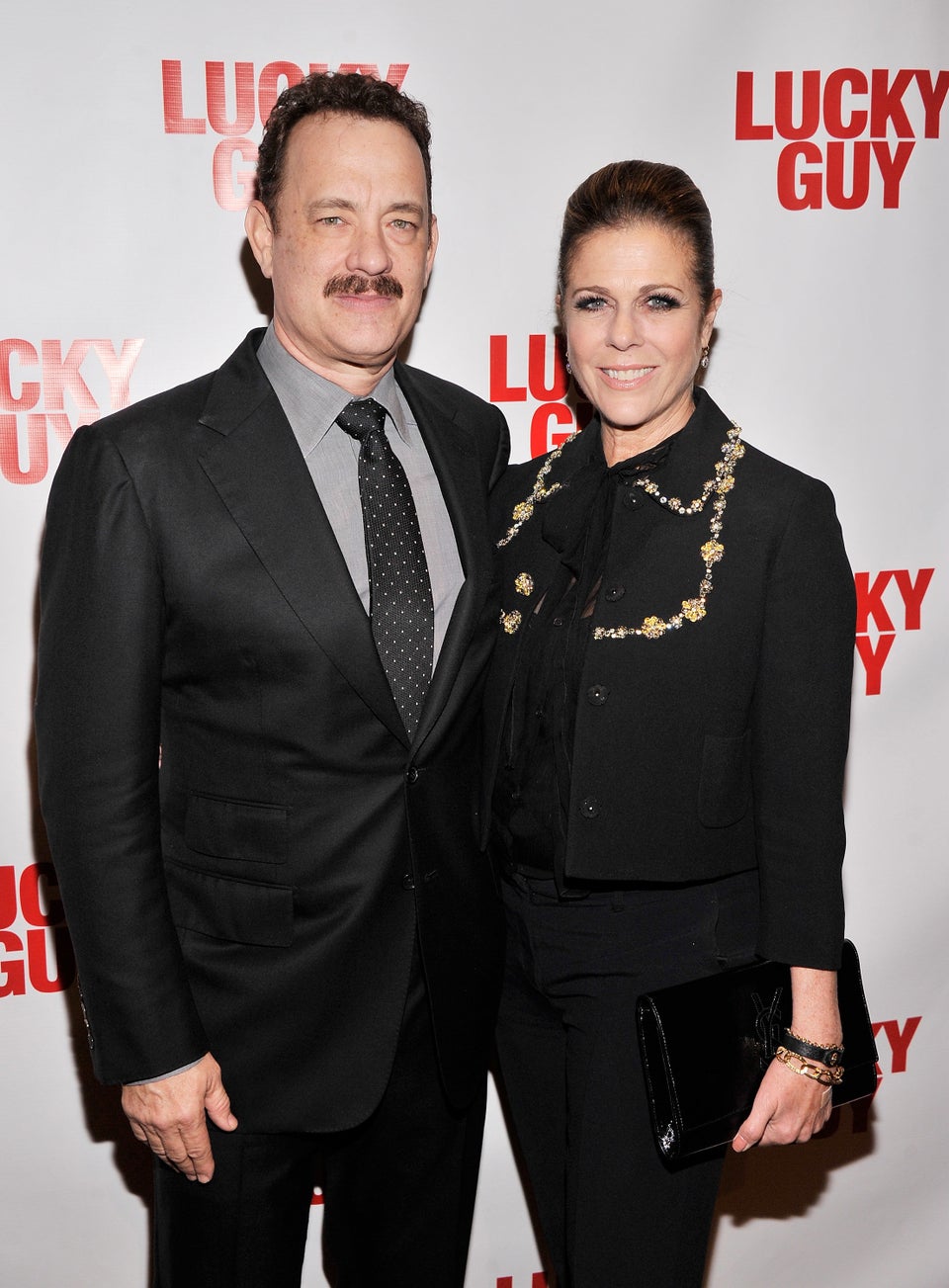 Couples Celebrating 25 Years Of Marriage
Popular in the Community