Jay Leno has revealed that he got into yet another accident.
"It's so funny you should say that," said Leno. "That was the first accident. OK? Then just last week, I got knocked off my motorcycle. So I've got a broken collarbone. I've got two broken ribs. I've got two cracked kneecaps."
Leno added that he is "OK" after the Jan. 17 accident and that he's already returned to work — a likely reference to his CNBC series, "Jay Leno's Garage."
"I turned down a side street and cut through a parking lot, and unbeknownst to me, some guy had a wire strung across the parking lot but with no flag hanging from it," he said. "I didn't see it until it was too late. It just clothesline me and, boom, knocked me off the bike."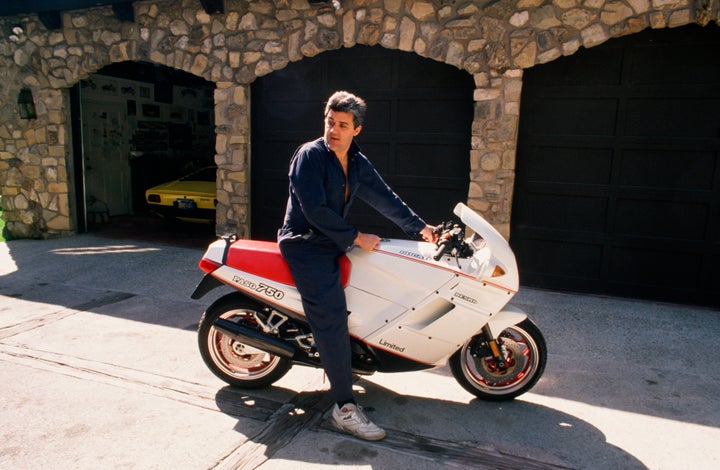 Leno continued, "The bike kept going, and you know how that works out." He had initially decided against making the incident public in the wake of his November accident, which was reportedly caused by a fuel leak on a vintage car.
"You know, after getting burned up, you get that one for free," he jokingly told the Review-Journal, before ribbing another accident-prone celeb in typical stand-up fashion.
"After that, you're Harrison Ford, crashing airplanes. You just want to keep your head down," Leno said, referring to the "Indiana Jones" actor's various on- and off-set injuries. Famously, Ford crashed a World War II-era training plane into a California golf course in 2015 — and lived to tell the tale.
As for Leno, the comedian is already back on the road, with a set planned at Wynn Las Vegas' Encore Theater this weekend.
Popular in the Community