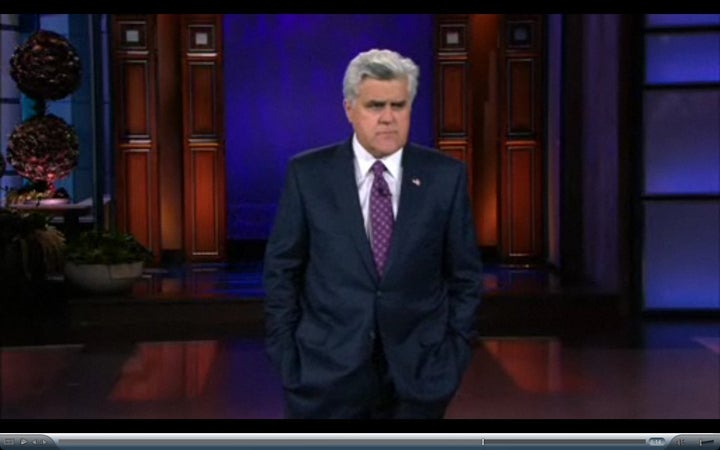 Jay Leno and NBC may be trying to win back fans lost during the Conan O'Brien debacle, but this doesn't seem the best way to do it.
In hyping Palin's appearance, he said she "has never been on a late night show."
Nikki Finke writes that Leno's statement is evidence of "NBC/Leno erasing all trace of Conan." NBC had already gone out of its way to "erase" Conan from the web, removing every single "Tonight Show" that he hosted from Hulu and NBC websites.
In January, Leno told Oprah that he did not call Conan during their intense late-night drama.
Related
Popular in the Community