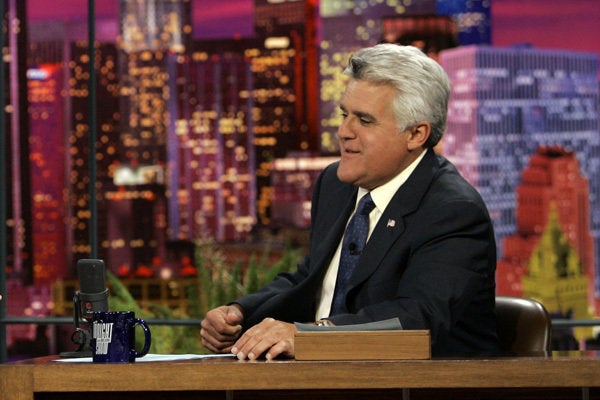 The "Today Show" aired two segments on Jay Leno's return to TV this morning, the first focusing on Leno's attitude toward his new gig and the competition he faces from prime time dramas. According to Leno there will be serious changes in the format to meet the challenges of a five-night-a-week schedule:
"Before you kinda [did] the joke, the monologue, first guest, commercial, dopey actress, band and you're outta there. That's gone. You gotta lose the whole dopey actress part."
He plans to rely heavily on comedic correspondents such as D.L. Hughley, Mikey Day, Rachael Harris, and Jim Norton, putting him in direct competition with the "Daily Show" for satiric takes on serious stories.
The second segment involved Ann Curry speaking to "pop culture gurus" about the show, and how viewers might respond to it. Tell us what you think!