The show is a different beast then "Comedians in Cars," generally forgoing the first "C" (comedians) and abandoning the last one entirely (coffee). In fact -- unless it was simply a bit gone bad -- Leno had his first cup of coffee during his appearance on CCGC.
And while Leno doesn't seem eager to add coffee anytime soon to his web series, he did add another comic in the form of Tim Allen. Allen brings his personal 1968 Chevrolet Camaro to Leno's massive garage to show the denim-clad talk show host the big 427 cubic-inch V8 under the car's hood.
Both comedians throw in a few quips, but in the end, it's mostly is car talk. And as two car guys, the duo ends the episode with an appropriate burnout in the classic muscle car.
Related
Before You Go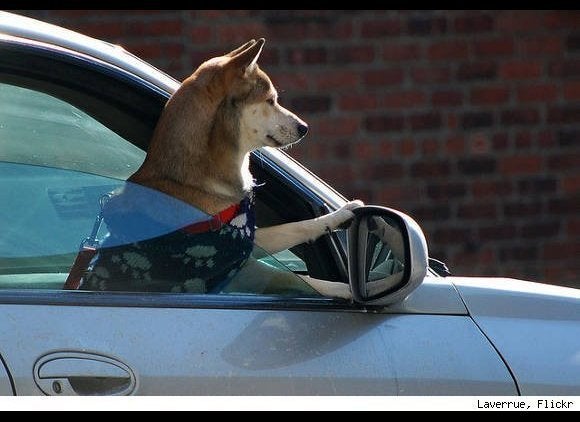 Animals Driving Cars
Popular in the Community