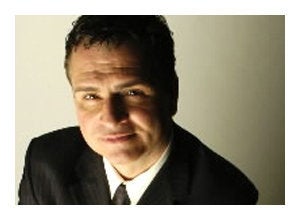 Jay Mariotti wrote a lengthy email response to Michael Miner's post on the former Sun-Times sports columnist's negotiations with the Tribune. Any potential deal is off, for now, but Mariotti takes issue with the writers at both papers who criticized him on and off the record.
"I feel sorry for these people you quote. They need to get a grip, do their work, break some stories and concentrate on writing good sports columns. Who cares about me? I could spot Rick Telander 890 words of Rick Reilly, and he still wouldn't write a relevant 900-word column. He's a bitter old man stuck in 1973.
[...]
"The Tribune contacted me the night I resigned. We had several productive discussions, in person and on the phone, over 2 1/2 weeks. [...] Maybe someday, the Tribune thing will happen, but if it causes mass resignations on the staff, gee, I don't want to disrupt home lives or anything. All I know is, these aren't the Tribsters I lampooned for years."
Read the entire email here.
After weeks of intense rumors, the Tribune announced Jay Mariotti is not joining the company.
Discussions between Mariotti and the Tribune broke down when lawyers for the Sun-Times, Mariotti's former employer, threatened to sue if he joined the company, claiming a violation of his non-compete agreement.

Mariotti and Tribune "talked about television, about the Internet, about the newspaper,'' he said. Mariotti said that discussions about working for Tribune Co.'s Chicago Tribune newspaper became a stumbling block. "The Sun-Times' lawyer threatened me with a lawsuit in 64-point type. Things sort of stalled,'' he added.
[...]
Sources at Tribune Co. confirmed conversations with Mariotti had been held, but Chicago Tribune Editor Gerould Kern would only say late Tuesday that "we have no plans to hire Jay Mariotti.''
Bad news for top Tribune executives, COO Randy Michaels and innovation chief Lee Abrams, who were reportedly leading the charge to bring Mariotti to the tower, but good news for nearly everyone else at the company.
"Many of us are absolutely thrilled, as you can imagine," another Tribune writer told Miner.
But this may only be a reprieve. Mariotti's non-compete clause expires next August.
Calling all HuffPost superfans!
Sign up for membership to become a founding member and help shape HuffPost's next chapter