Missouri Gov. Jay Nixon (D) on Monday couldn't answer a question asking who's in charge of policing protests that may flare when a grand jury decides whether to indict Ferguson Police Officer Darren Wilson for the death of unarmed teenager Michael Brown.
St. Louis County has 90 municipalities, and none seemed accountable for the police response to often turbulent protests that followed Brown's shooting in August. As the grand jury nears a decision and activists prepare for new protests, Nixon on Monday ordered a state of emergency and activated the National Guard -- but didn't put state law enforcement in charge.
Missouri's most famous politician -- former President Harry Truman -- popularized the phrase, "The buck stops here." But in a conference call on Monday, Nixon fumbled when asked whether the buck stops with him on policing a new round of protests.
"Well I mean, we're, um, it, uh, it, uh, you know -- our goal here is to, is to, is to -- you know, keep the peace and allow folks' voices to be heard," Nixon said on the call. "I don't spend a tremendous amount of time personalizing this vis-a-vis me.
"I'd prefer not to be a commentator on it," he added.
Under the "unified command" announced in Nixon's executive order on Monday, the Missouri State Highway Patrol will work with city and county police to respond to any protests. As in August, the National Guard will serve in a supporting role for police agencies. Ferguson's small police force, meanwhile, will be relegated to ordinary calls for assistance away from protests.
The "dual pillars" of the police response to protests, Nixon said, will consist of respecting free expression rights while protecting public safety. Nixon has sought to emphasize that protesters' rights will be respected, after widespread complaints about the militarized police response to protests over Brown's death.
Nixon's order provides that St. Louis County police -- much-criticized for a heavy-handed response to the initial protests -- will have "command and operational control" over security in the city of Ferguson itself. But Nixon didn't give a clear answer on which agency or official was at the top of the chain of command for protests across the area.
"We've worked hard to establish unified command, to outline the responsibilities," Nixon said. "And now with the additional assets provided by my order today of the Missouri National Guard, we've worked through a number of operational issues the folks have."
Before You Go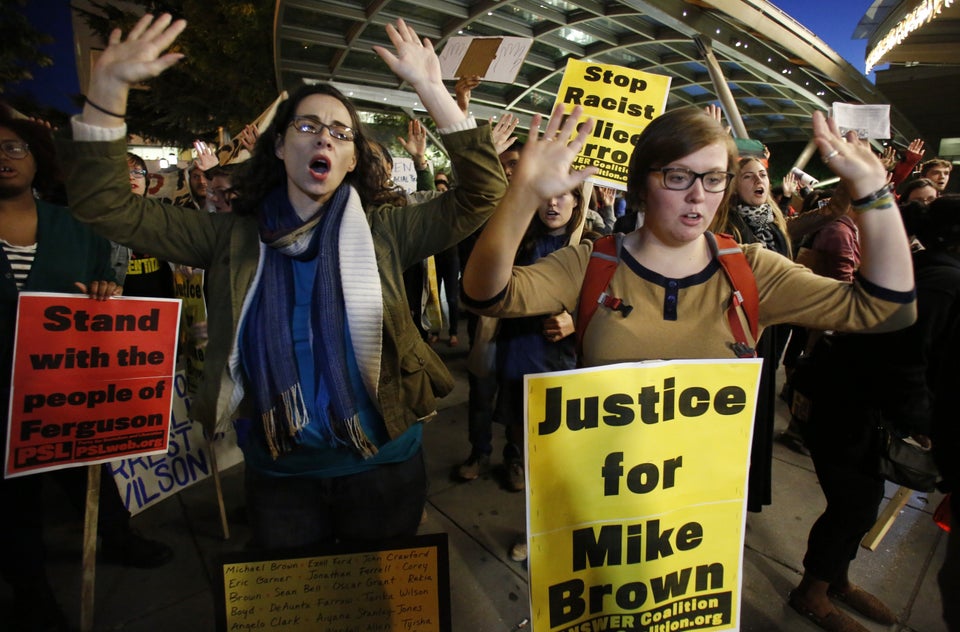 Ferguson
Popular in the Community