Colorado State football coach Jay Norvell may have tugged on Superman's cape in appearing to shame University of Colorado head coach Deion Sanders days before their game. (Watch the video below.)
But Norvell didn't let the fact that his team is a 23.5-point underdog on Saturday stop him from shading Deion Sanders and his shades.
"I sat down with ESPN today and I don't care if they hear it in Boulder," Norvell said on his show Wednesday. "I told them, I took my hat off and I took my glasses off. I said when I talk to grown-ups, I take my hat off and my glasses off. That's what my mother taught me."
Here's Sanders at a press conference last month with hat and sunglasses, which he often wears in interviews.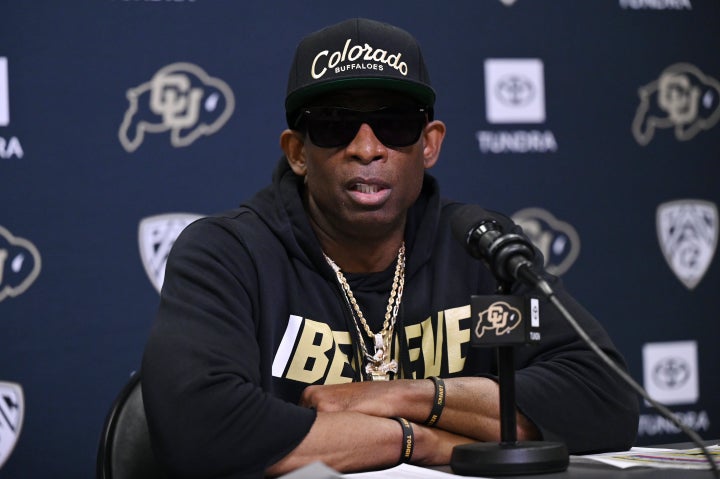 Norvell said his team was tired of the publicity surrounding its in-state rival after having to do interviews with ESPN leading up to the game.
"They're not gonna like us, no matter what we say or do," Norvell said of Colorado, per USA Today. "It doesn't matter. OK, so let's go up there and play. That's just how I feel about it. I don't mean to take over the show. I'm just tired of it. I mean, I'm tired of all that stuff. And I know everybody else is too. So let's go play."
Popular in the Community