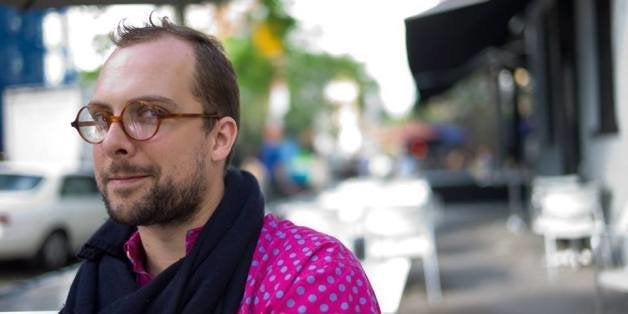 UPDATE: Daily News reports that Ott's body was found Thursday morning in New York harbor. An initial autopsy was deemed inconclusive, and additional tests will be done to determine the designer's cause of death.
The NYPD is searching for a Brooklyn fashion designer who disappeared over the weekend.
31-year-old James "Jay" Ott was last seen on Saturday walking into the McKibben Lofts in Bushwick where he lives. Ott is 6-foot-2 and about 180 pounds, with blue eyes and blond hair. He was last seen wearing "a black sweatshirt, gray pants, yellow scarf, blue knit cap, white sneakers and glasses," according to The New York Post.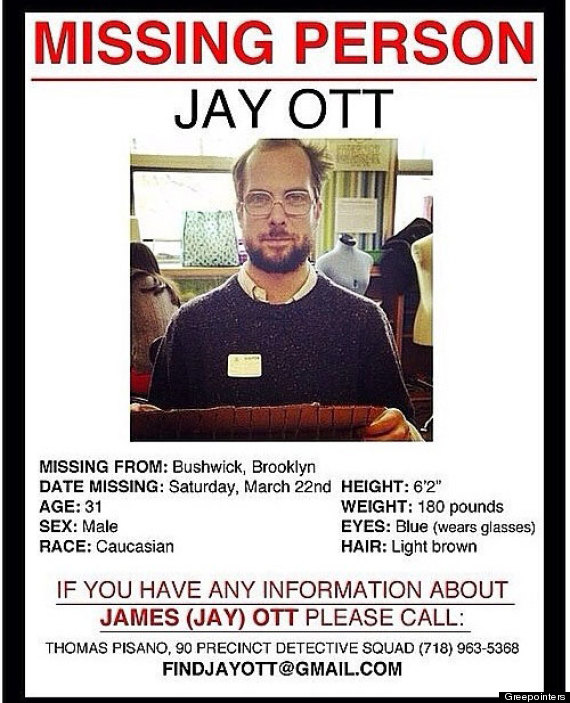 Police tell the Daily News that Ott suffers from anxiety, but that it's unclear if his condition has anything to do him going missing.
"He was in a good place last time we talked Saturday morning," Liz Ricketts told The Post of her friend, whom she met in college. "It's strange for him to not reach out when he is struggling with something. Its not like him."
Friends were especially worried on Monday when Ott didn't show up to work.
"He did not come into work on Monday, which is not very typical of him," Beatrice Kim, who works with Ott at the fashion investment firm The Dock Group, told Gothamist. "That's when we all started to get worried. When we all started talking to one another, that's when we realized no one had heard from him since Saturday evening, which is not usual at all."
Ott, originally from Pittsburgh, studied fashion at the University of Cincinnati.
Anyone with any information regarding Ott's disappearance is asked to contact Detective Thomas Pisano at the 90 Precinct Detective Squad. You can call Pisano at (718) 963-5368, or email findjayott@gmail.com.
Popular in the Community