After acing portrayals of Jay-Z and President Barack Obama, master of impressions Jay Pharoah has topped himself with a riff on Lil Wayne. While appearing on SiriusXM's "Sway in the Morning," Pharoah launched into a strikingly accurate take on Weezy's distinctive inflections and rap stylings.
Staying in character for nearly two minutes, Pharoah appears to be improvising as he dives into a parody rap that finds him singing about "strippers and b—es" and "wasp, wasp gumbo." Even the song's absurd lyrics, for what they're worth, don't sound all that different from Wayne's actual musical ramblings.
Beware the NSFW content. In the meantime, the ball's in your court, Weezy.
Before You Go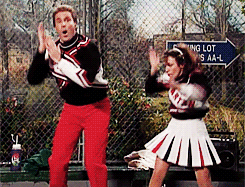 SNL GIFs
Popular in the Community