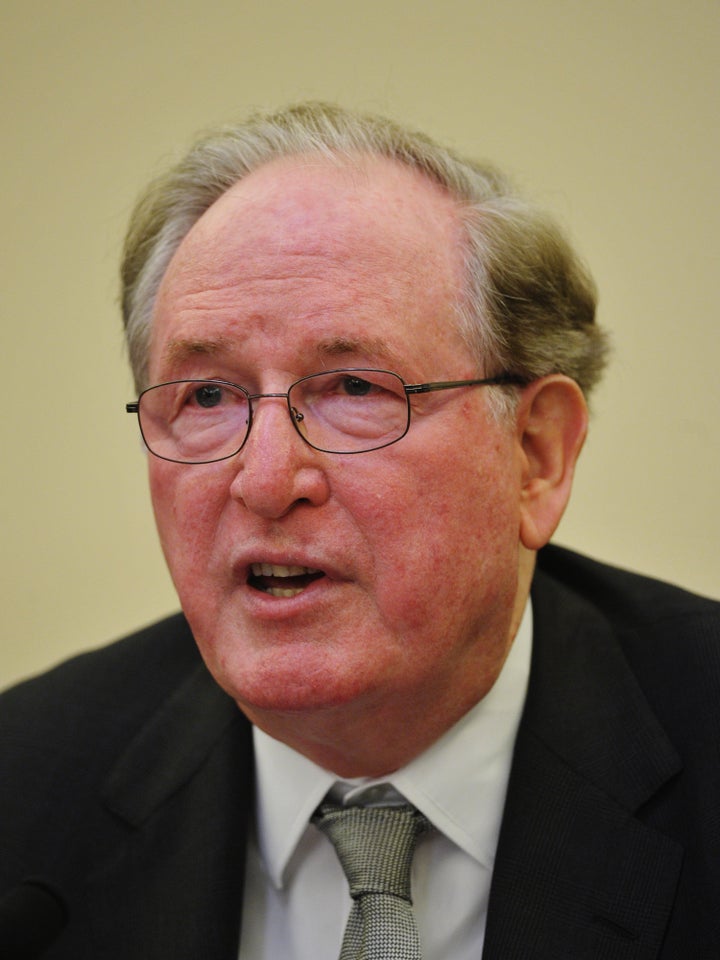 WASHINGTON -- Sen. Jay Rockefeller (D-W.Va.) sent a letter to President Barack Obama on Monday urging him to accelerate the American withdrawal from Afghanistan, arguing that recent steps to pull American troops back from combat in 2013 do not go far enough.
"I am encouraged by your recent comments regarding the transition of U.S. forces to a support role by the end of 2013 ... but I request that you continue to look at every possibly avenue for safely and responsibly bringing our troops home even more expeditiously," Rockefeller wrote.
The new timetable was announced by Obama and British Prime Minister David Cameron last month following the news that U.S. Army Staff Sgt. Robert Bales had killed 17 civilians in a shooting rampage. That incident, along with the accidental burning of Korans by American forces in Afghanistan, has sparked deadly reprisals against coalition soldiers. Rockefeller said both events further convinced him that the U.S. presence in the country is counterproductive.
"These recent incidents highlight a harsh reality that persists in Afghanistan -- despite our military's many successes, and incredible sacrifices, there is no amount of funding, time, or heroism that can fundamentally address many of the deep-seated challenges that face Afghanistan," he wrote.
Despite the fresh horrors of the last two months, however, Rockefeller has long been a war critic. Monday's letter came a year after he urged withdrawal from all of America's ongoing military actions, criticizing the Iraq War and Libyan intervention along with the war in Afghanistan.
"When I voted for the Iraq War, it was one of the worst votes in my life," Rockefeller told the Charleston Gazette in April 2011. "Today, I have grave misgivings about being in Iraq for another week. We should be out of Iraq this year altogether." At the time, American troops were still stationed in Iraq and U.S. warplanes were participating in the NATO bombing campaign against Libyan dictator Muammar Qaddafi.
Both then and now, Rockefeller also took aim at the budget impact of the conflicts, calling war spending "neither sustainable, nor advisable" in light of financial difficulties at home.
In the letter, the West Virginia senator backed an "overdue" shift to a smaller American force, mostly made of special operations troops, that could "continue to pursue a focused and hard-hitting counterterrorism strategy" while Afghan forces took the lead for overall security.
"It is time to let the Afghan people take ownership of their own future," he wrote.
Read the full letter below: