Fans of "Serial" were given a bit of an epilogue on Monday: Jay Wilds, the state's key witness in its case against Adnan Syed, agreed to an on-the-record interview. He spoke with The Intercept's Natasha Vargas-Cooper about his version of events on the day Baltimore-area teenager Hae Min Lee was killed in 1999. ("Serial" host Sarah Koenig attempted, but failed, to convince Wilds to open up on the podcast.)
In the new interview, Wilds explained his changing accounts of what happened as attempts to spare friends and family -- namely, the grandmother he lived with -- from any involvement in the case. Wilds told Vargas-Cooper that he didn't trust the police at the time. Drug law enforcement was harsh, he explained, and he "had a lot more on the line than just a few bags of weed."
But the fact that Wilds' story shifted so much has many "Serial" fans saying he wasn't ever a credible witness. Now he's given us a whole new timeline of the supposed events of that day. Here's that new story compared to the facts we know.
Jay says: He went to the mall alone.
In Wilds' newest version of events, Adnan was in his car with Jay instead of being at his last period of school. Jay suggested going to the mall to find a present for Stephanie, but Adnan said he had to "go do something," and told Jay to drop him at school, letting Jay borrow his car and phone.
We know: At trial, Jay said he went shopping with Adnan.
Jay testified at the second trial that he and Adnan actually went to the mall together, and that Jay dropped Adnan off at school afterward, around 1 p.m. Adnan's last period Psychology teacher made a note that Adnan arrived to class late, at 1:27 p.m. Adnan always claimed he never went to the mall with Jay.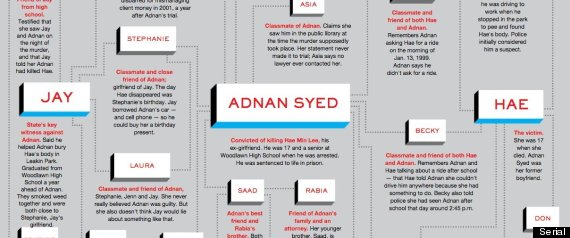 Jay says: He went to Jenn's house.
Jay told The Intercept he remembered going over to his friend Jenn's to hang out after leaving the mall.
We know: At trial, Jay and Jenn both said he went to her house that afternoon.
Adnan's phone log also documents a couple of calls to Jenn's house, at 12:07 p.m. and 12:41 p.m., which make sense if Jay had the phone and wanted to see who was home. There are also a few incoming calls at this point, but unfortunately, the records don't show us who they came from.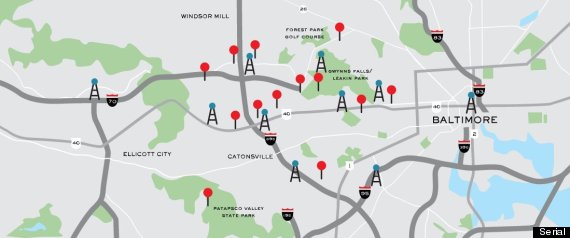 Jay says: Adnan probably wasn't with Hae's car at Best Buy.
Wilds told Vargas-Cooper that Adnan called him, said he killed Hae, and requested pick-up from Best Buy. Wilds then remembered driving in Adnan's car to Best Buy, where he found Adnan (who wasn't with any car). Adnan apparently told Jay he killed Hae in her car, which was somewhere around, but Jay was doubtful -- he thought the car was somewhere else. At this point, it's between 3 and 4 p.m.
We know: At trial, the "trunk pop" moment allegedly happened at Best Buy.
The state alleged that Adnan's "pick-up" call occurred at 2:36 p.m. and, according to the log, lasted just five seconds. While Jay had claimed to first lay eyes on Hae's body in a few different spots in the weeks and months after Hae's disappearance, he testified that the real "trunk pop" moment happened there in the Best Buy parking lot. So, Jay is now saying that what he alleged at the second trial -- Adnan was with Hae's car and he showed Jay her body at Best Buy -- didn't happen.
The call log, though, could maybe support part of Jay's new timeline. Between 3 p.m. and 4 p.m., there are outgoing calls made to Jay's friend Jenn, Adnan's friend Nisha, and two other friends (Phil and Patrick). All of these ping towers are near Best Buy, Koenig states in Episode 5.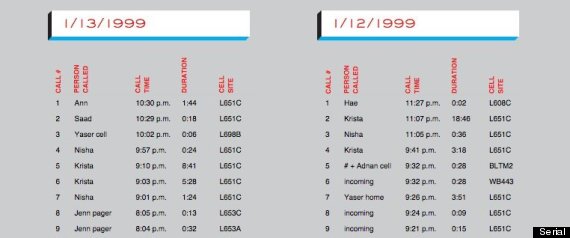 Jay says: He and Adnan hung out at Cathy's.
At this point, Jay apparently drove himself and Adnan over to Cathy's to smoke. Adnan received a call from the police regarding Hae's disappearance and got "all panicky," so Jay suggested they separate. Adnan took his own car, and Jay got home another way.
We know: At trial, lot more happened before Cathy's.
Before going over to Cathy's, Jay said that he and Adnan dropped Hae's car at the I-70 Park and Ride. Now, he doesn't mention this at all, because he said he wasn't sure where Hae's car was at the time. He also doesn't mention looking to buy weed in Forest Park, which he testified to doing after ditching the car, or dropping Adnan at track practice, which Adnan claimed to have attended (although his coach wasn't able to confirm). But at 5:38 p.m., when Adnan is supposed to be at track practice, a call placed to Adnan's friend Krista pings a tower "sort of where" Hae's car ends up, Koenig says in Episode 5.
The part about Cathy's apartment is pretty undisputed, though -- Jay, Cathy and Adnan all acknowledge being there that evening. Officer Adcock also testified that he was probably the 6:24 p.m. incoming call on Adnan's cellphone log, which would have been during that time.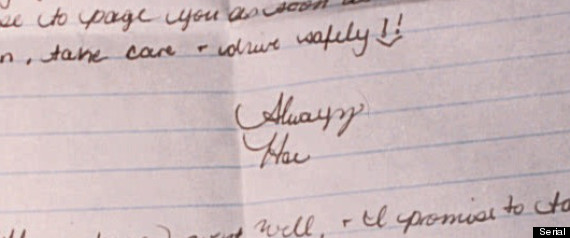 Jay says: The "trunk pop" happened outside his grandmother's house.
Back at his grandmother's house trying to collect himself, Jay told The Intercept he received a call from Adnan, who was either outside right then or on his way over. Adnan apparently opened the trunk of Hae's car and showed Jay her body. "She looked kinda purple," he said. Adnan then threatened to expose Jay's drug dealing operation if he didn't help bury Hae.
We know: At trial, it allegedly happened at Best Buy. (Again.)
Jay testified that moment happened hours earlier at a completely different location. There is no call to Jay on Adnan's phone log in the evening. (Although he could have used a different phone.)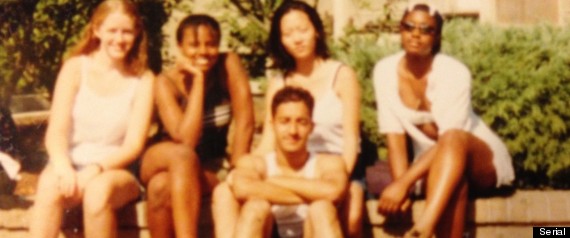 Jay says: Adnan buried the body at midnight.
Several hours later -- or "closer to midnight" -- Jay said Adnan reappeared in his own car, and drove the two of them to Leakin Park with some "gardening tools" from Jay's grandmother's house.
We know: Phone records suggest it happened hours earlier.
Adnan's cell phone did ping towers near Leakin Park -- but not around midnight. Two incoming calls (we can't be sure who they were from) originated from the park at 7:09 p.m. and 7:16 p.m., suggesting whoever had Adnan's cell phone was, in fact, there around that time.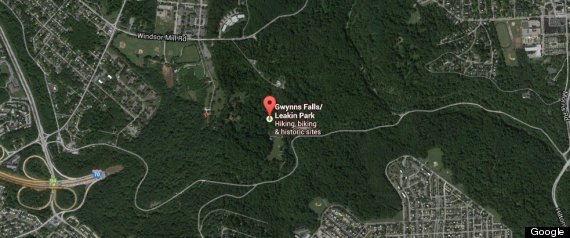 Jay says: He didn't help bury the body.
Jay helped dig the hole for about 40 minutes, he told Vargas-Cooper, but refused to actually move the body. He was then asked to wait while Adnan drove Hae's car, which was parked in a nearby neighborhood, to the burial site. It took about 45 minutes for Adnan to finish burying Hae, according to Jay. Afterward, Adnan dumped Hae's car where it was later found behind some row houses and finally left in his own car, dropping Jay back home.
We know: At trial, Jay says they both buried Hae.
Jay testifies that he both helped dig the hole in Leakin Park and helped bury the body. He also stated that Adnan drove Hae's car from the I-70 Park and Ride to a nearby McDonald's, where Jay was waiting in Adnan's car. There is no mention of McDonald's or, again, the Park and Ride, in Jay's new timeline.
In addition to conflicting his previous accounts, Jay's new timeline leaves a lot of lingering questions:
Why were Jay and Adnan driving around so desperately looking to buy weed, as Jay testified at trial, if Jay himself was supposedly a dealer with a big stash at his grandmother's house? Who paged Jay's friend Jenn twice around 8 p.m. that night?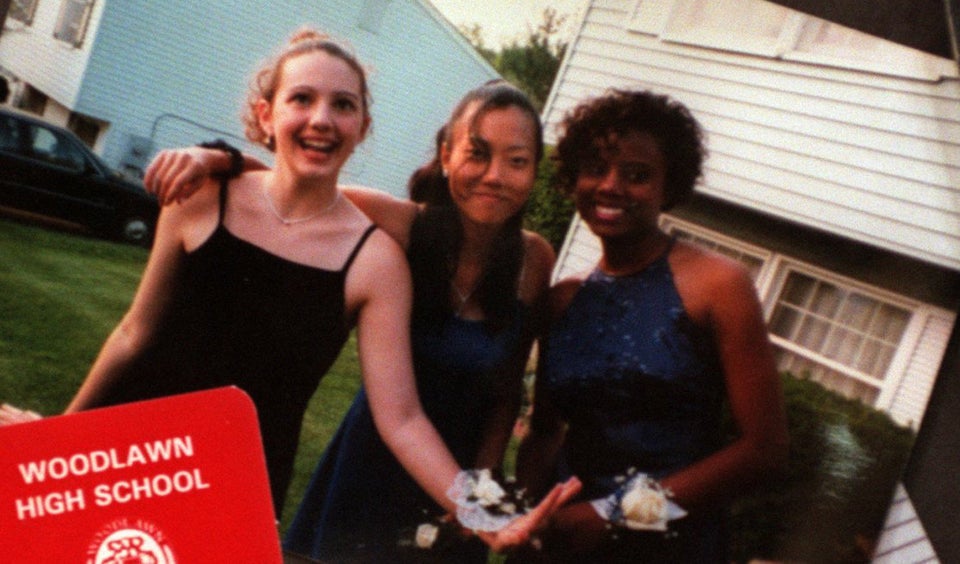 Images From 'Serial' That Bring The Case To Life