Jay Thomas played the in-your-face wise guy so well, on morning radio and national television, it almost seemed like a misprint that he was born in Texas and not New York.
Thomas, who died Thursday of cancer at the age of 69, parlayed small-town radio into big-town radio into a TV career that made him a household face in hit shows from Cheers and Murphy Brown to Mork and Mindy.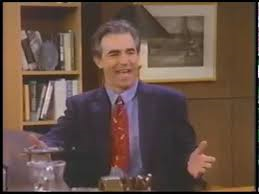 He starred in his own sitcom, Love & War from 1992 to 1995.
Nor, for all his TV success, did he ever give up radio, where he created a one-man morning zoo on, among other stations, WXLO in New York and KPWR in Los Angeles.
While he was doing the morning show on WXLO (99X) in New York in the late 1970s, he landed the role of Remo DaVinci on Mork and Mindy.
There was a lot of his radio character in many of his TV roles, like Carla's husband Eddie LeBec on Cheers.
While he wasn't nasty, he had no problem telling someone, matter of factly, that he or she was an idiot.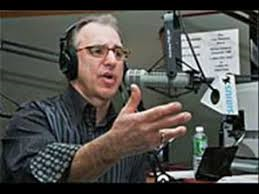 On the radio, he honed that skill with stunts like inviting callers to do imitations to win some nominal prize. Most of them were terrible and he would let them go on just long enough so he could say so with some fanfare.
It wasn't an accident that after Thomas worked for small Southern stations like WAPE in Jacksonville, WBSR in Pensacola and WROQ in Charlotte, his style bloomed in New York.
"When New York called I was making six figures in Charlotte and was part owner of the station," Peter Kanze's reelradio reported Thomas writing on his website. "I was married and the owners all but told me that one day the stations would be mine. But I needed to know what it was like at the Big Show. So, for less money, I went to 99X in NYC. I couldn't believe there was so little competition. Imus was in the market, but he was either drunk or drugged out and ended up in Cleveland. So I just went nuts."
His timing was impeccable. Radio stations in the '70s were going through the often-misnamed "shock jock" phase and looking for morning hosts who could, well, go nuts.
And remain ultra-cool about it.
"Where am I?" Thomas asked on one of his first WXLO broadcasts. "Oh, I'm in New York. The big time. So what?"
After Mork and Mindy Thomas returned to New York as morning host at WKTU, where he was bumped when the station changed call letters and hired a guy named Howard Stern for mornings.
One of his producers at WKTU was a young Freddie Colon, who went on to his own long career in New York radio.
"This one hurts deep," Colon posted Thursday on the New York Radio Message Board. "I was blessed to have been Jay's producer on his morning show at 92WKTU. The way he would interact on phone calls with listeners was magic.
"Jay was funny, a great actor and mostly a great human being. I will never forget his walk. He waddled. One day I asked him, 'Why do you waddle when you walk?'" He answered, 'It's because of all the money I have in my pockets.' God bless you, Jay."
After a decade at KPWR, Thomas started a weekly show in 2005 on one of Stern's Sirius, now SiriusXM, channels.
He was best known nationally, of course, for his television roles. He had dozens of guest spots on shows from Law & Order: SVU to Ray Donovan, regularly playing characters who were fast-talking and slick. Or who thought they were slick.
Rarely did he play guys who were truly bad. It was more like guys who could drive you nuts.
He had one other indelible television role as well. For the last few years David Letterman did the Late Show, Thomas was a guest every Christmas to tell his Lone Ranger story.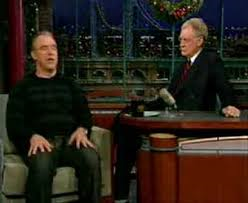 An abbreviated version can't really do it justice, but basically it went like this:
Clayton Moore, who played the Lone Ranger on television, needed a ride back to the Red Roof Inn after making an in-costume promotional appearance at a local car dealer.
Thomas and a friend offered him a lift. When they hit heavy traffic, an impatient driver backed into Thomas and broke his headline.
Thomas chased the other driver down and demanded he pay for the damage. The man told Thomas to go ahead and call the cops, because no one would believe a story told by "two hippie freaks."
Moore opened the car door, stood up in his Lone Ranger outfit, and said, "They'll believe me, citizen."
Jay Thomas. Where Texas met New York.
Related
Popular in the Community