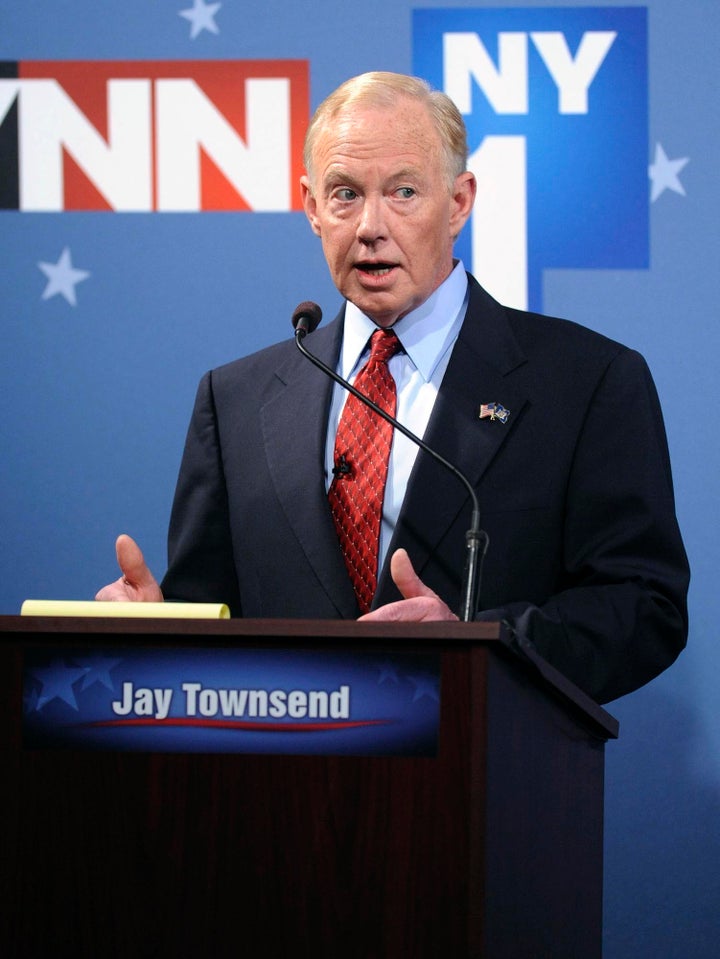 A spokesman for Rep. Nan Hayworth (R-N.Y.) is facing criticism after advocating violence against female Democratic senators in a Facebook post.
Jay Townsend, the official campaign spokesman for the freshman representative, went on a vicious online rant on Saturday, which he began by taunting a constituent who voiced criticism about an earlier post on gas prices. "Listen to Tom. What a little bee he has in his bonnet. Buzz Buzz," Townsend wrote.
"My question today... when is Tommy boy going to weigh in on all the Lilly Ledbetter hypocrites who claim to be fighting the War on Women? Let's hurl some acid at those female democratic Senators who won't abide the mandates they want to impose on the private sector."
Comments from outraged constituents quickly followed. "'Hurl some acid' Jay Townsend? Do you realize what that means?" wrote one person. "Acid attacks are particularly brutal, aimed almost solely at women, with the intent to maim and disfigure. I couldn't imagine a worse piece of invective from someone who puts the Republican war on women in quotes."
Another commenter: "Mr. Townsend, do you think we live in Afghanistan?"
Richard Becker, a Democrat running to challenge Hayworth this year, released a statement on Townsend's incendiary comments.
From his campaign spokesman Barry Caro: "I'd be fired -- immediately and with cause -- if I said stuff like this. Which begs the question: why is Jay Townsend still Nan Hayworth's spokesman. ... Does she agree that we should 'hurl some acid' at politicians her campaign disagrees with? These comments are simply unprofessional and should never cross the lips of a Congressional spokesman."
"This isn't some obscure supporter or no-name right wing provocateur, and we're not playing 'six degrees of condemnation.' This is Nan Hayworth's official campaign spokesman saying some truly disturbing things on her behalf. The people of this district deserve to know whether Nan thinks what her spokesman is saying is ok -- and if not, what she's going to do about it."
HuffPost reached out to Hayworth for comment. This post will be updated if she responds.
In an ironic twist, Townsend also maintains a Facebook page called "How to Run for Public Office" offering free "campaign and communications tips."
It's safe to say he could use a refresher.
Before You Go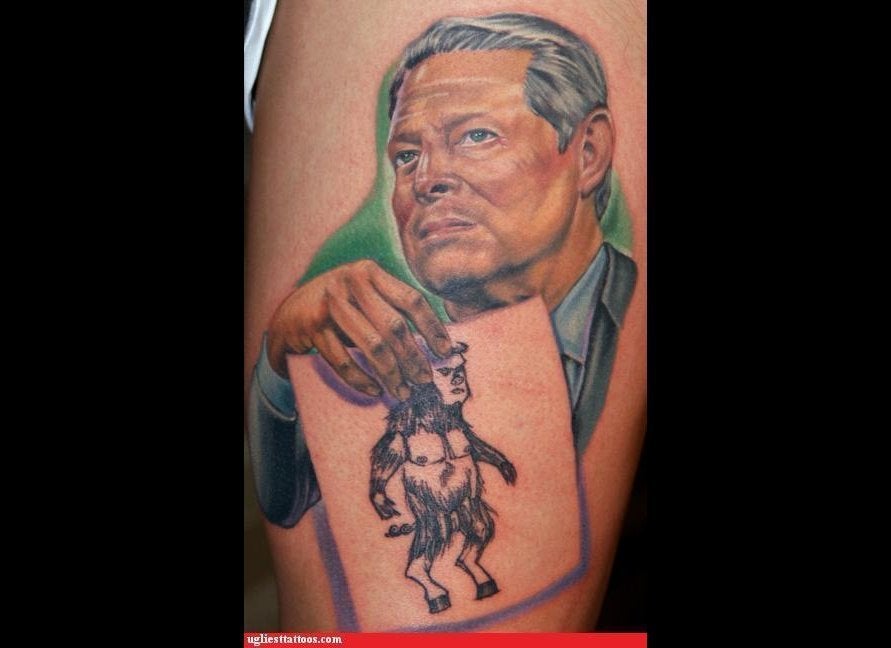 Political Tattoos That Really Suck
Popular in the Community