Jay-Z and his mother Gloria Carter will be honored at the GLAAD Media Awards this year following Carter bravely coming out in her son's critically acclaimed track "Smile," GLAAD announced last week.
The Special Recognition category for the awards, which recognize "fair, accurate and inclusive representations" of LGBTQ individuals over the past year, is typically quite varied.
Along with Jay-Z, the animated short "In a Heartbeat" will be honored this year. Last year, honorees included "Her Story," a short form dramedy series about two trans women in LA, "We've Been Around," a series of short films highlighting trans figures throughout history, and "Sin ir más lejos," a song by Gema Corredera about queer love.
The song from Jay-Z's Grammy-nominated album "4:44" was the first time the rapper and his mom openly discussed her lesbian identity. In centering LGBTQ representation, "Smile" stands apart from a genre with an embedded history of homophobia.
Following a sample from Stevie Wonder's "Love's in Need of Love Today," Jay-Z raps the lines, "Mama had four kids, but she's a lesbian / Had to pretend so long that she's a thespian" and "Cried tears of joy when you fell in love / Don't matter to me if it's a him or her."
Toward the end of the track, Carter recites a poem about her experience. She writes: "No harm for them, no harm for me / But life is short, and it's time to be free / Love who you love, because life isn't guaranteed."
In September 2017, Carter also spoke about the song and coming out to her son in an interview with the "D'USSE Friday" podcast. For her, the conversation was a long time coming.
"I just finally started telling Jay who I was," she said. "'Besides your mother, this is the person that I am. This is the life that I live.' So my son started actually tearing. He's like, 'That had to be a horrible life, ma.' I was like, my life was never horrible."
"I was never ashamed of me," she added.
"Smile" isn't the first time Jay-Z has spoken out about LGBTQ issues. In 2012, he expressed his support of same-sex marriage during an interview with CNN.
"What people do in their own homes is their business and you can choose to love whoever you love," he said. "That's their business. [It] is no different than discriminating against blacks. It's discrimination plain and simple."
The 29th Annual GLAAD Media Awards will take place April 12 in Los Angeles and again on May 5 in New York.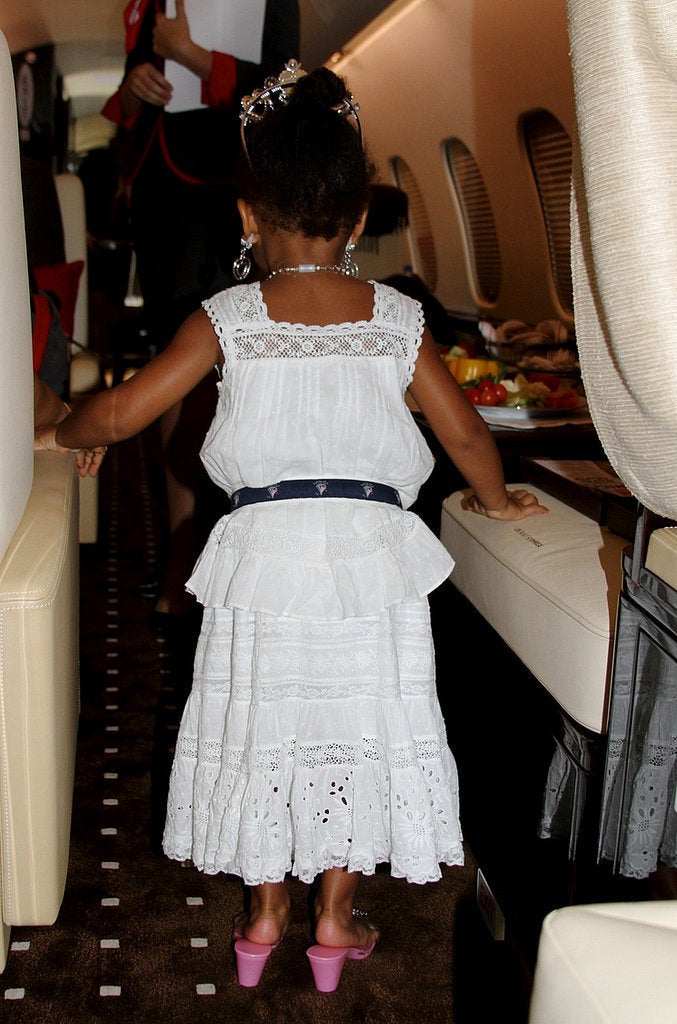 Blue Ivy Style Lessons
Popular in the Community