Forget having a chart-topping album, winning a Grammy Award, raking in millions of dollars or selling out huge arenas. According to legendary rapper and mogul Jay-Z, the real measure of success in hip hop doesn't revolve around any of these weighty achievements.
When 45-year-old Jay-Z appeared on "Oprah's Master Class," he explained how true success comes down to pure excellence -- and understanding exactly what this means.
"Excellence is being able to perform at a high level over and over again," Jay-Z says in the above video from his interview. "You can hit a half-court shot once. That's just the luck of the draw. If you consistently do it... that's excellence."
Especially in an evolving industry where young stars burst onto the scene, it's easy to confuse a meteoric rise with excellence.
"Having success for a year or two, that's being 'hot.' That's being in demand for a short span of time," Jay-Z explains. "Excellence is being able to perform at a high level for a long period of time."
In hip-hop music, specifically, longevity is no small feat. "In a genre of music where... your career, it's almost like in dog years, you last three years in hip hop and you're fantastic. You last five years, it's like, wow, this is amazing," he says. "But if you last through a decade and beyond, it's almost unheard of."
Almost, but not entirely. Jay-Z's debut album was released in 1996, giving him close to 20 years at the forefront of the genre. By his own definition, Jay-Z's status can only be described one way.
"In my genre of music, I believe that I've achieved excellence," he says.
Also in the interview: Jay-Z makes a bold claim about how "hip hop has done more for racial relations than most cultural icons."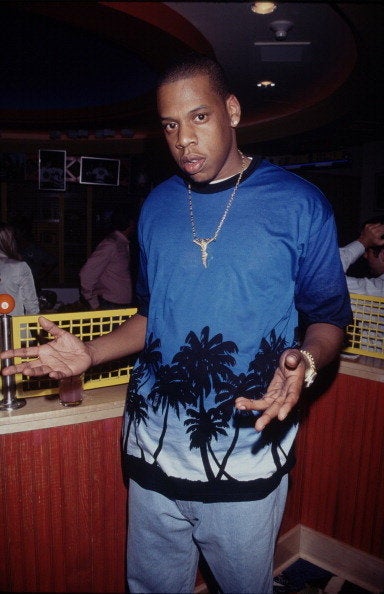 Jay Z's Amazing Style Evolution