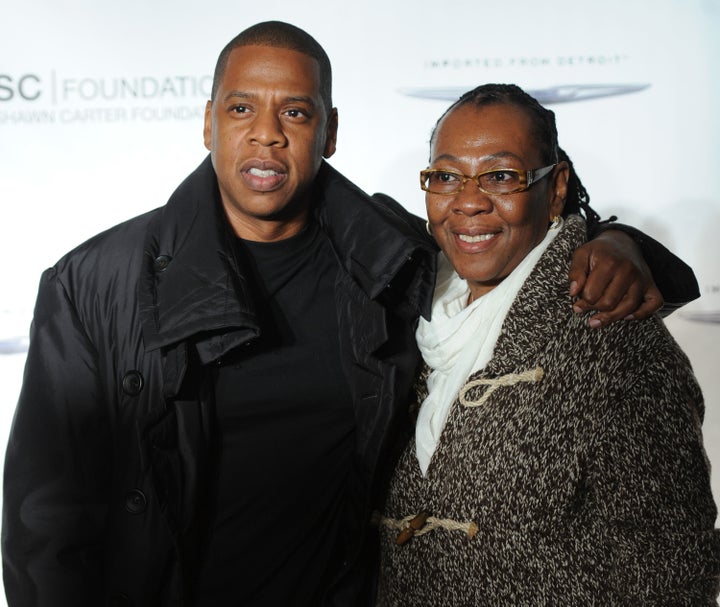 Gloria Carter, mother of hip-hop mogul Shawn "Jay Z" Carter, is making sure even more students have access to higher education, just in time for graduation season.
Carter is working to raise funds for the Shawn Carter Foundation, the nonprofit she co-founded with Jay Z to help underserved people further their education at postsecondary institutions, by partnering with eBay for Charity for a special auction.
Carter told HuffPost that this initiative is important for her foundation to help as many students as possible.
"It's important because there's so many children that need financing to get to where they need to go," she said. "In partnering with eBay, I'm able to touch a lot of people. The deal that we made gave us the potential to make a lot of money that can really, truly help the underserved. And you know, it's a great thing because it's around the time for graduation."
Since Carter founded SCF with her son in 2003, they've raised more than $4 million for initiatives promoting youth empowerment and communities in need. The foundation hosts an annual historically black colleges and universities tour, and offers a scholarship fund, study abroad experiences and counseling initiatives.
Carter told HuffPost that she created the nonprofit partly to continue her 91-year-old mother's legacy.
"I tell my mother every day, when I grow up, I want to be you, because this came from my mother. My mother was that person who believed in the community. Who did things for the community," Carter said. "My mother brought people together. I just took it to another level. She couldn't start a foundation. She couldn't change people's lives with education but she changed people's lives by just being a part of the community and touching it. So it was kind of instilled in me."
Carter prides herself in passing that giving spirit on to Jay Z so that he can pass it on to his children.
"He comes from that. He comes from learning to give back and he has touched people's lives. He has changed their lives also. And in the process of doing that, he also changed his life," she said.
All of the proceeds from the auction, which starts Monday and ends May 24 at 4 p.m. PDT, will go to the SCF's educational programs and scholarship fund for underserved students. Fans will be able to bid on unique experiences and memorabilia ― including a VIP lounge party at the 40/40 Club in New York City, Made in America VIP passes and an autographed guitar from Nick Jonas ― and will be automatically entered to win a VIP day at Roc Nation Headquarters.
Supporters will also be able to donate symbolic gifts that will go directly to the foundation: $10 for students who can't afford public transportation fare to get to class, $25 for students who need food to eat, $50 to help cover academic costs that tuition doesn't cover and $100 to help fund a one-day college bus tour for first-generation students.
Watch the video above to learn more.
Before You Go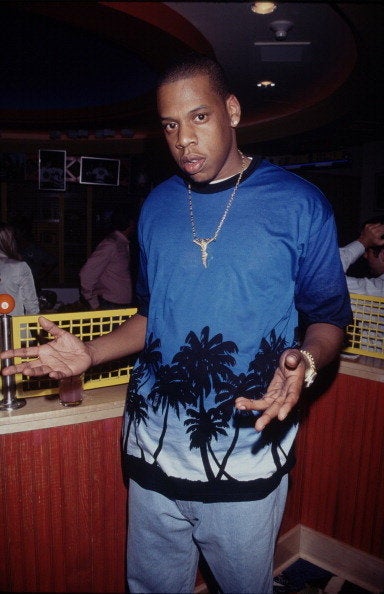 Jay Z's Amazing Style Evolution
Popular in the Community