Since Jay-Z's debut album was released in 1996, the rapper and mogul has played a major role in the evolution of hip hop. He's earned nearly 20 Grammy Awards, holds the record for most number-one solo albums and solidified his place as one of the world's best-selling artists in history. Through it all, he's seen the music (as well as its fans) change over the decades, and now, he shares his admittedly "interesting" take on the genre's impact.
"It's a strong one," he warns of his opinion, before laying it out. "I think that hip hop has done more for racial relations than most cultural icons. Save Martin Luther King, because his dream speech we realized when President Obama got elected."
The impact, Jay-Z continues, isn't limited to any one group, age range, background or geographic location, either. "This music didn't only influence kids from urban areas," Jay-Z says. "People listen to this music all around the world, and [they] took to this music."
Racism, he adds, is a learned behavior that becomes difficult to teach in a home where hip-hop artists are respected and celebrated. "Racism is taught in the home," Jay-Z says. "It's very difficult to teach racism when your kid looks up to Snoop Doggy Dogg."
Outside the home, hip-hop music has brought people together as well.
"Before, people partied in separate clubs. There were hip-hop clubs and there were techno clubs," Jay-Z explains. "Now, people party together, and once you have people partying, dancing, and singing along to the same music, then conversations naturally happen after that."
Through these conversations, a powerful realization emerges.
"We all realize that we're more alike than we're separate," he says.
Throughout January, OWN hosts a month-long celebration honoring civil rights legends, as we approach the 50th anniversary of the historic Selma to Montgomery marches led by Dr. Martin Luther King, Jr.

Related
Before You Go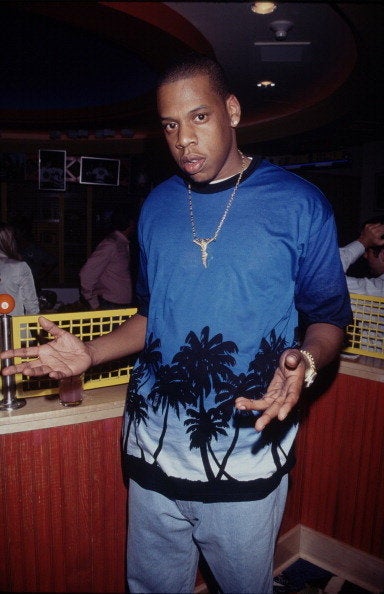 Jay Z's Amazing Style Evolution
Popular in the Community