Common Pleas Judge Genece Brinkley of Philadelphia cited a failed drug test, failure to follow an order restricting his travel and two other unrelated arrests for Mill's sentencing.
In Jay-Z's op-ed, the 47-year-old musician argued that Mill's punishment greatly outweighs his crime, while calling out racial bias in the criminal justice system.
"On the surface, this may look like the story of yet another criminal rapper who didn't smarten up and is back where he started," he wrote. "But consider this: Meek was around 19 when he was convicted on charges relating to drug and gun possession, and he served an eight-month sentence. Now he's 30, so he has been on probation for basically his entire adult life. For about a decade, he's been stalked by a system that considers the slightest infraction a justification for locking him back inside."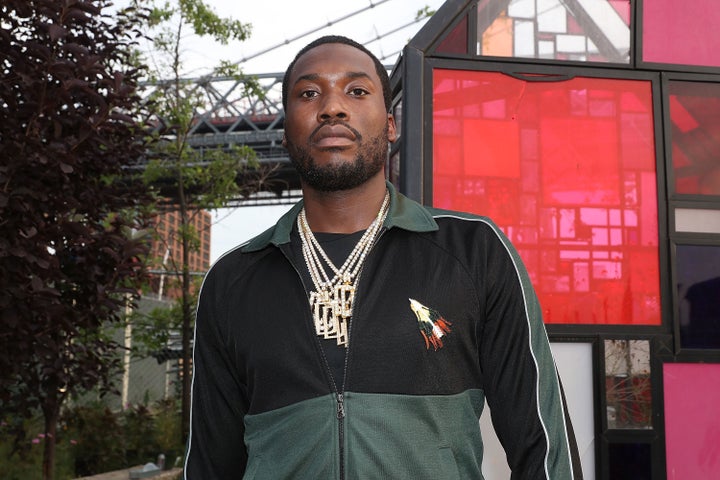 "What's happening to Meek Mill is just one example of how our criminal justice system entraps and harasses hundreds of thousands of black people every day."
On Monday, hundreds of people showed their support for Mill at a rally in Philadelphia, including celebrities like Freeway and Rick Ross, former 76ers great Julius Erving, singer Justine Skye and the Eagles' Malcolm Jenkins. A Change.org petition calling on Pennsylvania Gov. Tom Wolf and Lt. Gov. Mike Stack to pardon Mill has also received over 378,000 signatures as of Friday.
Popular in the Community