Call it pop culture commentary, call it tit-for-tat. However you see it, Jay-Z is using his new album to return the shout-out Miley Cyrus gave him on "Party in the U.S.A." More specifically, he's referencing the young singer's famed twerking.
Jay seems a bit amused by Cryus' pastime, closing out the slick-sounding "Somewhereinamerica" (yes, one word) with these lyrics:
"When I was talking Instagram / Last thing you wanted was your picture snapped / Feds still lurking / They see I'm still putting work in / Cause somewhere in America / Miley Cyrus is still twerkin', HA! / Twerk, twerk, twerk, twerk / Twerk, Miley, Miley, twerk / Twerk, Twerk, Miley, Miley, Miley, twerk / Twerk, yeah, ugh-huh / Twerk, Miley, Miley, Miley / Only in America."
The rapper drops in some not-too-subtle laughter throughout the verse, leaving it up to us to discern, rather easily, his views on Cyrus' treatment of the dance craze -- a movement that originated in hip-hop culture.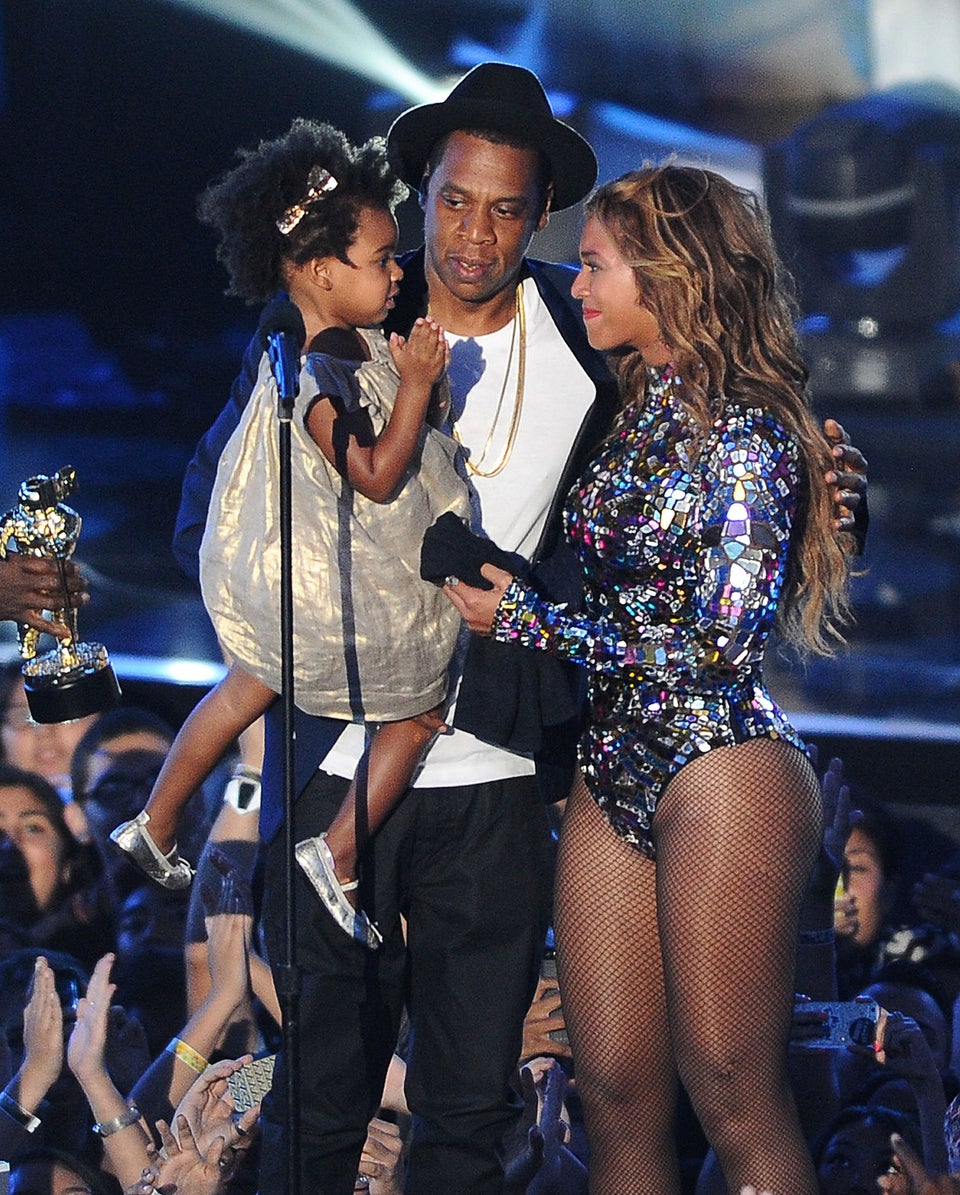 Beyonce & Jay Z
Popular in the Community