"When the president got into office initially, what he represented to a nation of kids was hope," Jay-Z says in a new video released by the Obama campaign. "You know, the hope of people all across the country, who would look and see themselves, and the possibilities."
As two men who have made the most of those possibilities -- one became the first black president of the United States while the other went from running cocaine on a corner in Brooklyn to sitting atop $460 million -- the rapper and incumbent seem to be kindred spirits. We first learned that Obama was a Jay-Z fan way back during his first presidential campaign, and the two have since enjoyed a fruitful friendship.
Obama introduced Jay-Z via video at the rapper's inaugural Made in America music festival (excerpts from that video appear in this campaign ad), and Jay returned the favor by hosting the president at the 40/40 Club. That event, which was co-hosted by Jay's wife, Beyonce, brought in an estimated $4 million for the campaign. (As a bonus, Obama also said Beyonce is the ideal role model for his daughters.)
In a clip from Made in America, Obama can be heard explaining the "promise" of America: "To me the idea of America is that no matter what you look like or where you come from, you can make it if you try. Jay-Z did. He didn't come from power or privilege. He got ahead because he worked hard, learned from his mistakes and just plain refused to quit. That's the promise of this country, and all of us have the responsibility to keep that promise alive."
Jay hopes that everyone will turn out to vote. In the past, he says, "people had lost hope, they didn't believe their voice mattered."
Here's an earlier photo of Obama hanging out with Jay-Z and Beyonce, followed by a lively HuffPost Live discussion on the topic, featuring Toure.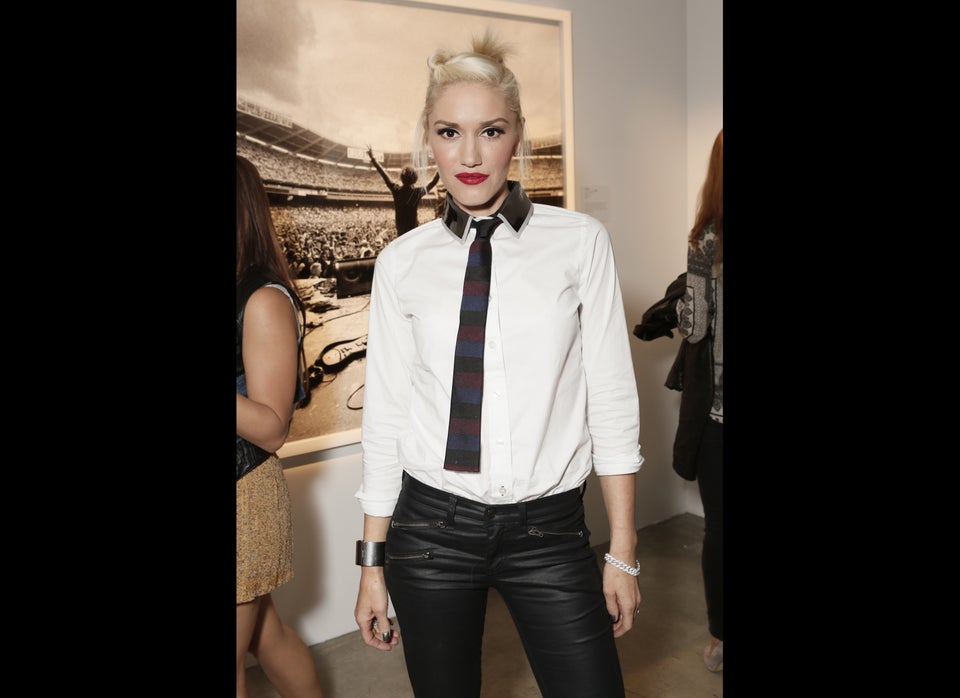 Celebrity Donors
Popular in the Community