No one told you Jay-Z's new music video was gonna be this way.
Though it's a Tidal exclusive for now, you may have seen it somewhere else before:
Jerrod Carmichael ("The Carmichael Show") is Ross Geller, Issa Rae ("Insecure") plays Rachel Green, Tiffany Haddish ("Girls Trip") is Phoebe Buffay, Tessa Thompson ("Creed") is Monica Geller, and Lakeith Stanfield and Lil Rel Howery from "Get Out" are Chandler Bing and Joey Tribbiani.
The video starts out much like a "Friends" episode, with the cast first acting out a few scenes from "The One Where No One's Ready." But this is a video for Jay-Z's song "Moonlight," aka "The One Where Jay-Z Comments On 'La La Land' Mistakenly Getting Announced As Best Picture Winner Over 'Moonlight,'" so things obviously take a turn.
During a break from filming "Friends," Carmichael has a chat with comedian Hannibal Buress, who tells him the show is "garbage" and jokes that they'll do a black "Family Ties" or "Full House" next.
Carmichael says it's supposed to be subversive, but Buress argues they're just subverting good comedy.
The words hit Carmichael, who later walks off the "Friends" set while Jay-Z's lyrics kick in: "We stuck in La La Land. Even when we win we gon' lose."
The video ends with Carmichael sitting on a bench and looking up at the moon while audio plays of Warren Beatty and Faye Dunaway mistakenly announcing "La La Land" as the Oscar winner.
For those who don't have Tidal, screenshots from the video have already started circulating on Twitter. (Clap, clap, clap clap!)
Before You Go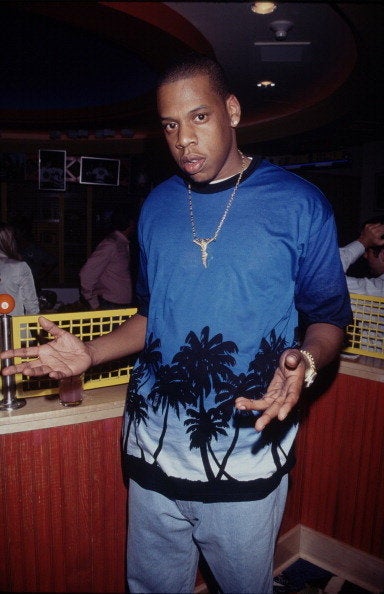 Jay Z's Amazing Style Evolution
Popular in the Community