Jay-Z wants the world to know he was wrong for the way he treated Beyoncé and her family. (Of course, the world has already known this for quite some time.) His brand-new album, "4:44," features a full apology to his superstar wife in its title track, addressing the longstanding rumors of his infidelity and its toll on his loved ones.
In the track "Kill Jay Z," the rapper also seemingly issues an apology to sister-in-law Solange, addressing his conflict with her by saying:
You egged Solange on / Knowin' all along, all you had to say you was wrong / You almost went Eric Benét / Let the baddest girl in the world get away / I don't even know what else to say / N***a, never go full Eric Benét / I don't even know what you woulda done / In the future, other n***as playin' football with your son
Let's rewind: Way back in 2014, video of a physical spat between Jay-Z and Solange stirred up rumors that the rapper's picture-perfect marriage to Beyoncé was troubled. In the usually private confines of an elevator, Solange is seen emotionally confronting Jay-Z after the Met Gala as her sister stands by. The footage was leaked to TMZ.
It's a tiny leap of the imagination to take Jay's lines as a reference to the elevator incident or, more generally, the allegations of his infidelity that could've allowed Beyoncé, quite clearly "the baddest girl in the world," to "get away."
Bringing into the mix Eric Benét, a singer who admitted to cheating on his now-former wife Halle Berry, only cements the idea.
For the record, however, Benét ended up just fine ― he quickly tweeted out a note directed at the rapper expressing love for his current wife, Manuela Testolini.
Before You Go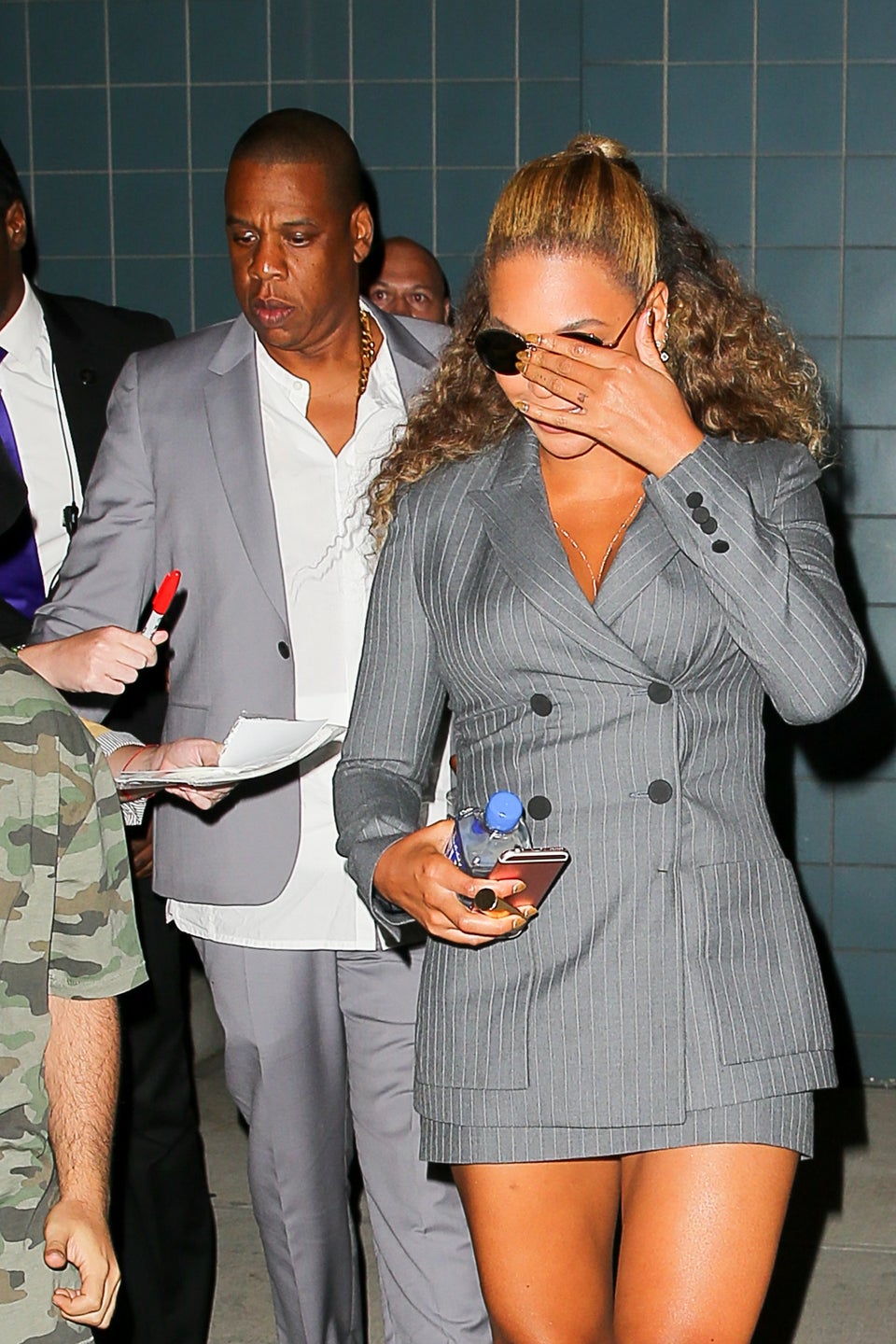 Beyonce and Jay Z
Popular in the Community