 He's the king of hip hop, a massively successful entrepreneur and a father to be. He's also pretty secretive, keeping things close to the vest. Helps build the intrigue and legacy. So do awards such as being named one of GQ's "Men of the Year," and in the magazine's new profile accompanying the honor, he drops that shroud of secrecy just a bit to talk about both his career and personal life.
Jay really earned the award this year; he co-produced both the most anticipated album in hip hop in ages, as well as the most anticipated celebrity baby this decade. His "Watch the Throne," collaboration with Kanye West, equal parts rugged and gleaming, took the world by storm with the stars' contrasting styles and unified mission. It was delayed as they put it together in studios around the world, making sure they were working side by side to get it done.
It resulted in a platinum album, but also some frustration along the way.
"I think he just can't help himself," Jay said about working with Kanye. "He puts so much into everything, and he's like, 'You have to treat it like I treat it.' It drives you crazy sometimes--like when you've put seventy-five versions of a snare on one song and he's like, 'No!' and you're like, 'Come on, man.'"
As for that other collaboration? First revealed in the baby bump heard round the world at the MTV VMAs, he and Beyonce will be having their first child in the next few months, and he wants to be sure that he'll be there for his kid -- the way his father wasn't there for him.
"Providing--that's not love," he told GQ. "Being there--that's more important. I mean, we see that. We see that with all these rich socialites. They're crying out for attention; they're hurting for love. I'm not being judgmental--I'm just making an observation. They're crying out for the love that maybe they didn't get at home, and they got everything. All the material things that they need and want. So we know that's not the key."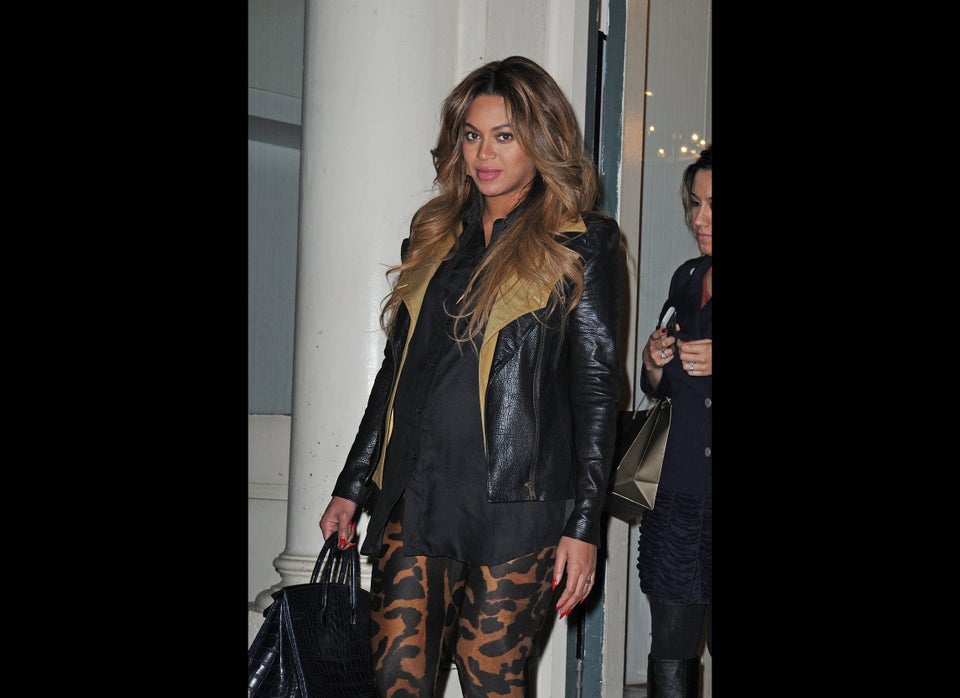 Beyonce's Baby Bump
Popular in the Community