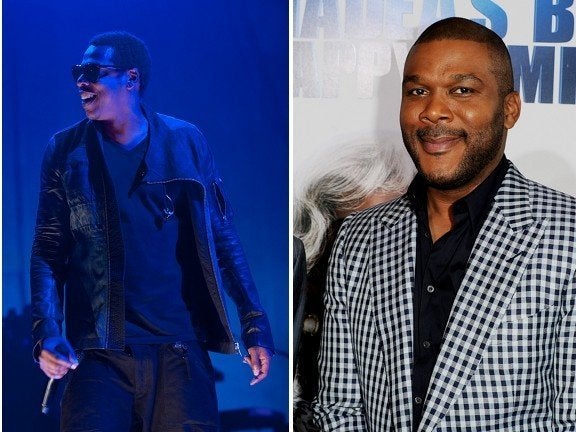 Mark Zuckerberg had all the power in 2010 and apparently still does, according to Vanity Fair's 2011 "New Establishment" list, a roundup honoring what the magazine calls "an innovative new breed of buccaneering visionaries, engineering prodigies, and entrepreneurs." The two black honorees are not "new" by any means, but have certainly been described as visionary entrepreneurs of our time.
At number 21, Jay-Z is lauded less for his lyrics and more for his business savvy in the music industry and beyond, having "conquered New York's highbrow literary scene with [his book] Decoded," and garnering the attention of New York Times critic Michiko Kakutani who called the book a "harrowing portrait," according to Vanity Fair. Cornel West's comparison between Jay-Z and literary heavy-weights such as Eliot, Pound, Shakespeare and Dickens also impressed the magazine enough to add him to the list, along with the $1 million paycheck he got from Microsoft's Bing for promoting Decoded with full-text pages printed on billboards and at the bottom of a hotel swimming pool.
Love him or hate him, Tyler Perry took the 44th spot for making his way onto the Academy Awards radar with last year's For Colored Girls film. His latest, "Madea's Big Happy Family," isn't likely to win any prizes, the magazine says, but it has earned more than $50 million at the box office and pushed Perry's all-time box office draw past $500 million. Perry's friendship with Oprah didn't hurt him during Vanity Fair's nomination process either.
For the full list, check out Vanity Fair's October issue.

REAL LIFE. REAL NEWS. REAL VOICES.
Help us tell more of the stories that matter from voices that too often remain unheard.