Jayla Newson found it unacceptable when she spotted a girl and her mother living without a home. So she did something about it.
It marked the beginning of Jayla's extraordinary efforts helping the homeless in her own hometown.
Jayla is a finalist in Sprout's Kindest Kid contest for her work helping children and families with no stable shelter in Virginia Beach, Virginia, where she lives. The 5-year-old gathers bags filled with items like crackers, soap, lotion and toothpaste to give to both shelters and people living on the streets.
Homelessness is no new issue in Jayla's hometown. In 2011, Virginia Beach grappled with the controversial idea of establishing an official "tent city" for the 453 homeless residents in the area, Business Reporter noted. But the U.S. Department of Housing and Urban Development reported earlier this month that overall homelessness has dropped considerably -- 23 percent since 2010, across the state -- according to the Virginian-Pilot.
Jennifer Sieracki of the organization said Jayla's bags brighten the lives of many children who show up at the center in the middle of the night "with the clothes on their backs."
To vote for Jayla in the contest or learn about the other finalists, visit Today.com.
Related
Before You Go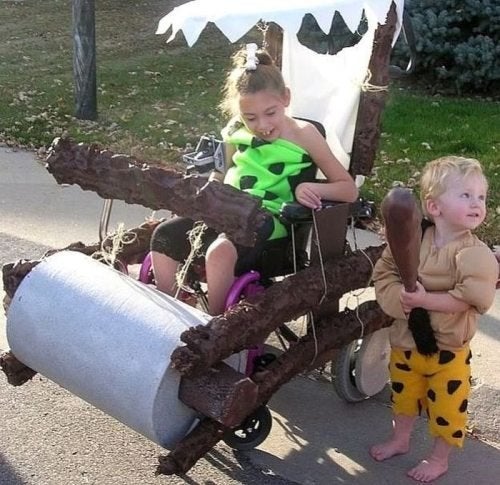 Wheelchair costumes for kids