When we think of famous mid-century blondes, two names immediately come to mind: Marilyn Monroe and Grace Kelly. Jayne Mansfield? Not so much.
But to me, Mansfield was so iconically 1950's/early 1960's that it almost seemed like she was manufactured expressly for that era. Her hair was not just blonde, but a butter-hued confection of perfect waves. Her body was almost freakishly curvaceous in shape, with an impossibly tiny waist that would, today, start terrible rumors of bizarre surgery. If she were anything else instead of a pin-up or actress, it would have seemed like a misuse of her natural resources. (Humor me for a moment and imagine Jayne Mansfield as a teacher or a secretary, the predominant careers for women at the time.) She played to type, focusing on "dumb blonde" roles in movies such as the delightful "Will Success Spoil Rock Hunter?" After her death in 1967, Roger Ebert summarized Mansfield as the following:
She was a stereotype, almost a caricature, of the dumb blond: bigger, blonder, dumber, more publicity-conscious than any who had gone before.
Sure, she most certainly influenced Anna Nicole Smith, but I think we can all agree that while Smith certainly had Mansfield's look, she didn't have the rest of the package. Mansfield wasn't just a model and Playmate, but a Broadway, television and film star, after all. And she could sing. Fun fact: She recorded two songs, "Suey" and "As The Clouds Drift By," with Jimi Hendrix.
On April 19th, Mansfield would have been 80. Let's take a moment to check out her most glamorous looks in the slideshow below. And, don't miss out on the visual feast that was her home (seriously, it had a heart-shaped pool) over on HuffPost Home.
Before You Go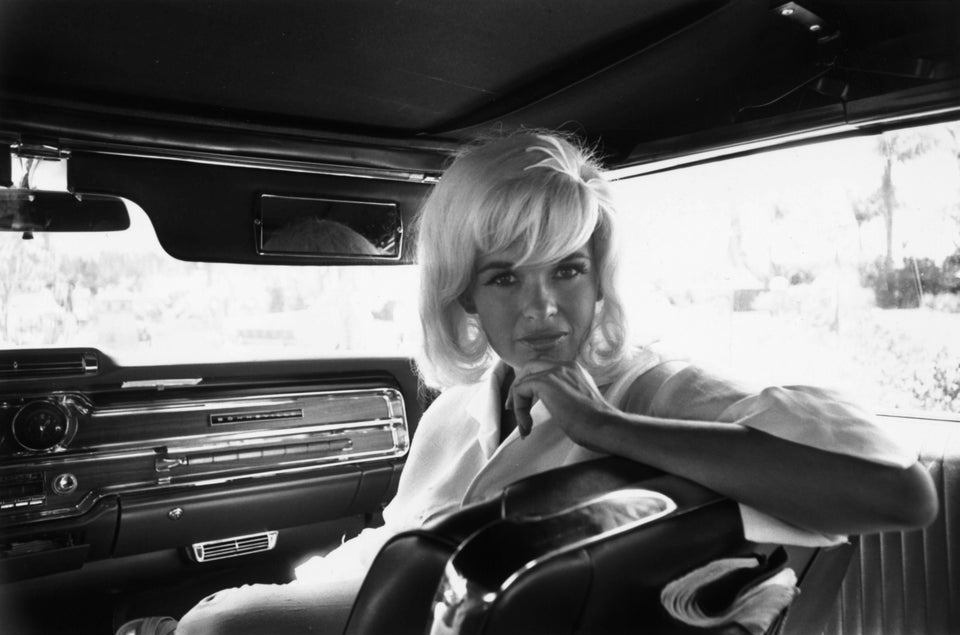 Jayne Mansfield's Style Evolution