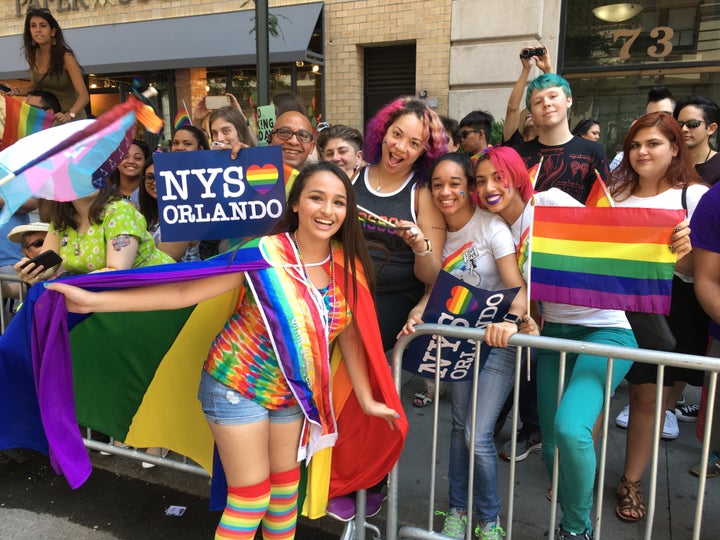 Long before Laverne Cox appeared on the cover of TIME magazine and the publication claimed our culture had reached the "transgender tipping point," a little girl was making waves on a national level simply for living as her authentic self.
Jazz Jennings, star of TLC reality show "I Am Jazz," has had a very public relationship with her transition beginning in 2007. The world was first introduced to Jennings, who was just six at the time, when Barbara Walters interviewed her for a "20/20" special on transgender children, and she has continued to educate and inform individuals about gender-variant children and what it means to be transgender ever since.
According to Jennings, none of this could be possible without the endless support of her family, who has encouraged her to embrace the things that make her happy throughout her childhood, regardless of gendered social expectations. In this interview with The Huffington Post, Jennings, who recently released her memoir Being Jazz: My Life As A (Transgender) Teen, reflects on her transitioning ― and growing up ― in the spotlight, the role her family has played throughout her journey and the responsibility she feels to other trans and gender-nonconforming children as she begins to navigate her teenage years.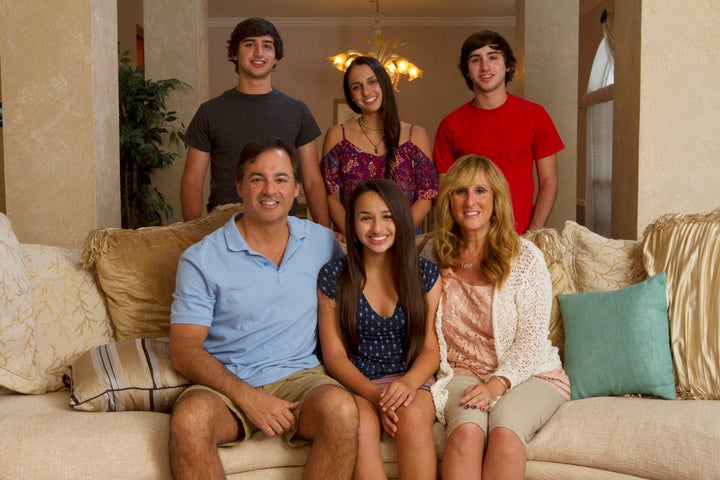 The Huffington Post: Thanks for chatting with us. Can you pinpoint the beginning of your journey to living as your authentic self?
Jazz Jennings: Right from the start I wanted to be my authentic self. I always gravitated toward all feminine things, including dolls, dresses, heels and anything sparkly. It wasn't that I just liked girly things, but I insisted that I was a girl and over the years my parents realized I was a little bit different and decided to love and embrace me for who I am.
Do you think you understand being trans in a different way than someone who came out at an older age? If so, how so?
I think everyone goes through a different experience and has a different perception of being trans. For me, I always had a lot of support -- from my family, my friends. I consider my journey a very positive one. I was able to be my authentic self right from the start, but not everyone else was able to do that. I do think that in being transgender we are all still united and we come together understanding the struggles that we face.
What role has family played for you throughout your whole transition?
I have had the love and support of my family right from the start. Without them, I wouldn't be the person that I am today. My mom has provided me with unconditional love and inspired me to be my genuine self by embracing my lead rather than encouraging my actions. I often say it wasn't just a transition for me, but rather the entire family and the community around me. They have shaped the individual that I am today and I would be lost in a dark place without them.
You have a reality TV show that documents your life -- what was it like to live openly in such a public way? Did you learn anything new about yourself? What's the biggest thing you took away from the experience?
We are an ordinary American family. We used the platform of the reality show to bring the public into our home to show that, although I'm transgender, our family is very typical. Although I'm private in many ways, I didn't mind the cameras. The crew is incredible. Plus, it's not like everyone thinks. They don't follow me around everywhere. I still get a lot of free down time which I refer to as "Jazz Time." I'm proud of the show. I think it opened hearts and minds and helped people who were struggling.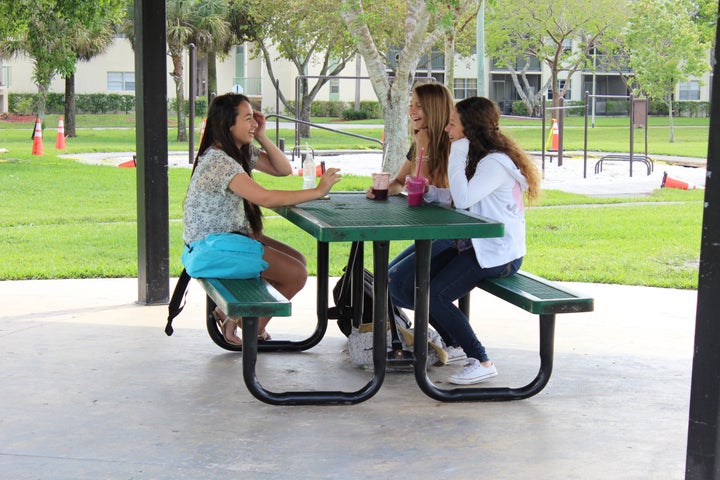 What do you want other trans and gender-nonconforming children or teens who may not have as supportive of a family to know? What would you say to them? Do you feel a responsibility to them?
I would encourage them to stay strong and keep moving forward. With a positive mentality ― the future will start looking brighter. If your family isn't supportive then create your own family; find an adult, peer, or anyone really who will accept you for who you are and allow you to live your life truthfully. I definitely feel like it's so hard for many transgender youth out there and if sharing my story can aid them through difficult times then I am going to continue with my advocacy.
What do you hope the future looks like for trans and gender non-conforming kids?
I just hope we can be treated like everyone else because, after all, we are just people too. We should have the freedom to live our lives authentically without fear of being judged by society. We deserve to be accepted, respected, treated equally for who we are.
What do you want the legacy of Jazz Jennings to be? What does the future hold for you?
It's not about me or my "legacy," but rather the message and how it will live on. I want to know that in sharing my story, my family has been able to greatly impact the lives of transgender individuals who were struggling to embrace their identities. We just want the world to be a better place for our community.
For the future, I'm not entirely sure. I want to continue helping other people no matter what. I also love artistic tasks so maybe exploring that will be fun. But I do say that when I leave, I want the world to be in a better state than when I arrived. I have made it my mission to contribute to that change in any way I can.
"I Am Jazz" airs on TLC on Wednesdays at 10 p.m. EST. Jennings' new memoir, Being Jazz: My Life As A (Transgender) Teen, is available now in stores and on Amazon.com.
Before You Go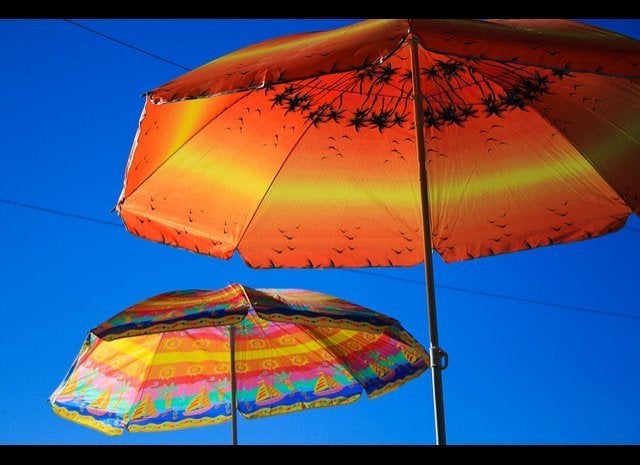 15 Things To Know About Being Transgender By Nicholas M. Teich
Popular in the Community