For a few years now, fans have been enjoying the crazy antics of J.B. Smoove as Leon Black on "Curb Your Enthusiasm" opposite Larry David and as the host of Comedy Central's "Russell Simmons Presents: The Ruckus." What far fewer people know is that he was a part of the writing team on "Saturday Night Live" for three seasons from 2003-2006. But Smoove told "Jimmy Kimmel Live" (Weeknights, 12 a.m. EST on ABC) that none of his stuff ever got on the air.
Tina Fey was one of the head writers during his tenure with the show -- he left the same season she did -- and according to Kimmel, "she said that you were hilarious and you had hilarious ideas and yet none of them ever got onto the show."
Smoove pulled out a book of ideas from that time to go over a few of them. They were as wacky as anything seen on the venerable sketch comedy show, like the idea of Antonio Banderas playing Tarzan in a turtleneck, or Johnny Knoxville as a detective who solved crimes by drinking the suspect's urine.
He had another idea for sketch about a military family who thought they were living in a helicopter. "They're always talking loud," Smoove explained, shouting, "'What's for dinner tonight? I'll go get the turkeys!" before demonstrating that classic under-the-chopper-ducked-down-running. It would be interesting to see which sketches were chosen over some of his ideas during those years.
Watch "Jimmy Kimmel Live" every weeknight at 12 a.m. EST on ABC.
TV Replay scours the vast television landscape to find the most interesting, amusing, and, on a good day, amazing moments, and delivers them right to your browser.
Support HuffPost
The Stakes Have Never Been Higher
Related
Before You Go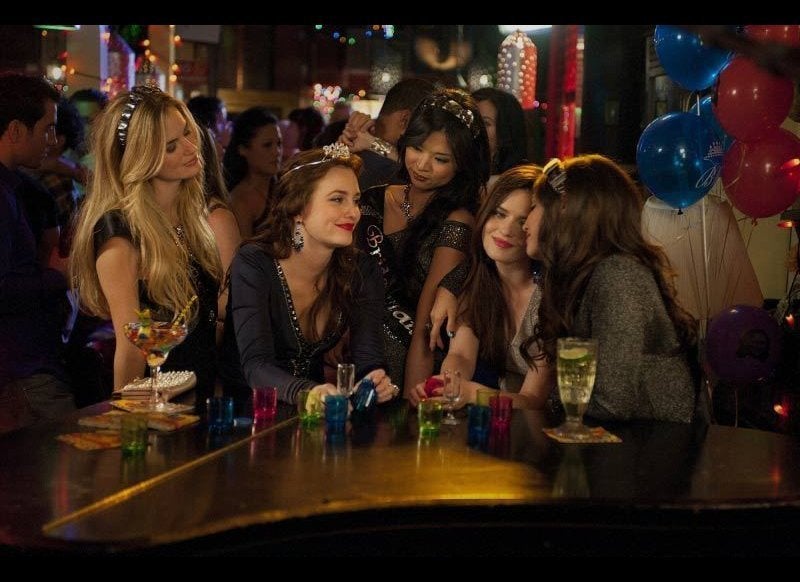 What's On TV January 23 To 29
Popular in the Community