As J.C. Penney attempts to recover from a period in which it alienated customers, enraged employees and suffered abysmal sales, its new chief executive, Mike Ullman, is aggressively purging corporate ranks and halting initiatives launched under the previous regime.
In essence, Ullman appears intent on removing any trace of his predecessor, the former Apple executive Ron Johnson, whose disastrous 17-month tenure as J.C. Penney CEO ended with his ouster in April.
Gone is the color-coded system for identifying employees who should be fired. Gone are the secret managers-only broadcasts that sowed unease among the rank-and-file. Gone is the casual dress code Johnson embraced.
"The only option Mike Ullman has right now is to unwind the worst retailing job done of all time, which belongs to the Johnson Administration," said Brian Sozzi, chief equities strategist at Belus Capital Advisors. "Alternative option: Leave some of Johnson's mistakes intact and watch the company go out of business in 2014."
"There are no quick fixes to correct the errors of the past," Ullman said on a conference call with analysts. "It's going to take time to get fully back on the right track across the company."
Ullman's new cohort has forced out nearly all of the high-level employees brought in by Johnson. The company has also seen the departure of three C-level execs who, like Johnson, also previously worked for Apple: Chief Operating Officer Michael Kramer, Chief Talent Officer Dan Walker and Chief Technology Officer Kristen Blum are all out.
The marketing department has been overhauled with multiple executive departures and the introduction of new Chief Marketing Officer Debra Berman. Ullman, who was also CEO of J.C. Penney prior to Johnson's tenure, has opted to keep several executives who survived his absence, including Chief Merchant Liz Sweney and Executive Vice President of Stores Tim Nichols.
J.C. Penney declined to comment about the changes being made under Ullman. On the conference call, the CEO said, "It's no secret that the company's prior merchandising and promotional strategies weren't working. We had to make changes."
The home department, a much-touted Johnson brainchild, has been a spectacular failure since it launched in June. The revamp included name-brand merchandise from Martha Stewart, Michael Graves, Bodum and more, and the department was supposed to be a "pivotal" moment in the retailer's turnaround.
On Tuesday, Ullman confirmed that the 500 J.C. Penney locations that opened new home stores lost traffic compared to locations without the upgraded department -- despite the millions the company invested in renovations to create the gleaming new area. Ullman said he plans to reallocate space to different products and change what's sold in the home store.
Johnson decimated several of the retailer's in-house brands to devote additional space to the new, national brands he was bringing in. Now, four private brands that were killed by Johnson have reentered the fray on Ullman's command: St. John's Bay, lingerie line Ambrielle, outdoor apparel Made For Life and JCP Home.
"Private brands have been under-emphasized over the past year," Citigroup analyst Deborah Weinswig wrote in a note to clients in May. "J.C. Penney is focused on getting back into this business, which should resonate well with core customers."
What remains, though, is the group of trendy brands brought in by Johnson in his attempt to reach younger consumers. Ideas like creating a "Denim Bar" were meant to help J.C. Penney stores turn things around, but have struggled to catch on broadly with customers.
Ullman has decided to keep the brands and create scaled-down versions of the various shops envisioned by his predecessor, though these new areas look little like Johnson's prototypes, according to Bloomberg News.
The CEO said he will continue to open more attractions, but admitted on Tuesday that some shops are much more productive than others. Some "editing" must be done, he said. One J.C. Penney insider, who spoke on condition on of anonymity for fear of retaliation by his employer, said he worries about the health of some of the J.C. Penney shops.
"Stores still joke that the Johnson-era 'shops' are like museums," the insider said. "People are afraid to touch and look at it from the aisles."
J.C. Penney's "Happy Returns" policy, instituted by Johnson, had promised customers that they could return "any item, any time, anywhere, no restrictions." It was eliminated in June. According to several J.C. Penney associates, the policy had caused rampant theft in their stores. One J.C. Penney employee explained that his store in New Jersey was "trampled" by thieves, as shoplifters would steal high-priced merchandise from one store and return it at another for gift cards, which they would then resell for cash.
The expansion of Johnson's "Street," which was meant to be the focal point of the store where shoppers would congregate at a "Square," was shelved in May.
Johnson had rebranded J.C. Penney as "jcp," complete with a new square logo, but advertising campaigns from Ullman have made sure to reference the retailer's name as the more classic "jcpenney." New campaigns have also strongly pushed promotions -- a tactic that Johnson shunned for most of his term.
Employee dress code has changed too. Johnson changed J.C. Penney's dress code in early 2012 to reflect a more casual environment, but Ullman found that customers had trouble locating store workers. He reinstated a business-casual requirement this May. And while name tags for store workers were changed from paper lanyards to small magnetic pieces in 2012, by late 2013 customers will see a new design of larger name tags to identify team members, a source inside J.C. Penney told HuffPost.
Before taking the reins of J.C. Penney in late 2011, Johnson was in charge of retail at Apple. There, he was a key cog in the creation of the Apple Store, which became a sweeping success under his watch. But when Johnson and his management team came to the 111-year-old department store, the culture clash was immediate. The new executives, many of whom had previously worked at Apple, were jarred by the attitude of employees at the J.C. Penney headquarters in Plano, Texas, which they considered "overstaffed and underproductive."
Following mass layoffs and an attempt to force workers into a new culture, the work environment at J.C. Penney bred distrust of management and resistance to Johnson's leadership. His successor is trying to alleviate worker concerns and prioritize morale, according to employees.
Under Johnson, supervisors in stores were reportedly instructed to color-code their employees in preparation for future firings. "Red" meant the worker should be eliminated; "Yellow" was the designation for employees who needed more coaching; while "Green" attested that the staff member performed well. According to one source inside the company, Ullman has gotten rid of the color-coding system, which rattled frontline workers when the policy was made public, but he has not yet determined a new method for performance appraisals.
There are no longer any mysterious informational broadcasts for managers only -- a practice that became so disruptive during Johnson's time at J.C. Penney that workers dubbed them "secret" broadcasts and feared layoffs each time rumors of one spread. New management continues to answer questions in a live broadcast open to all employees once per month to help "calm associate fears," a company insider said.
"If there was one thing that Ron Johnson was good at, it was dreaming," said one J.C. Penney insider. "As of today, 95 percent of Ron Johnson's dreams and ideas have been changed back."

Before You Go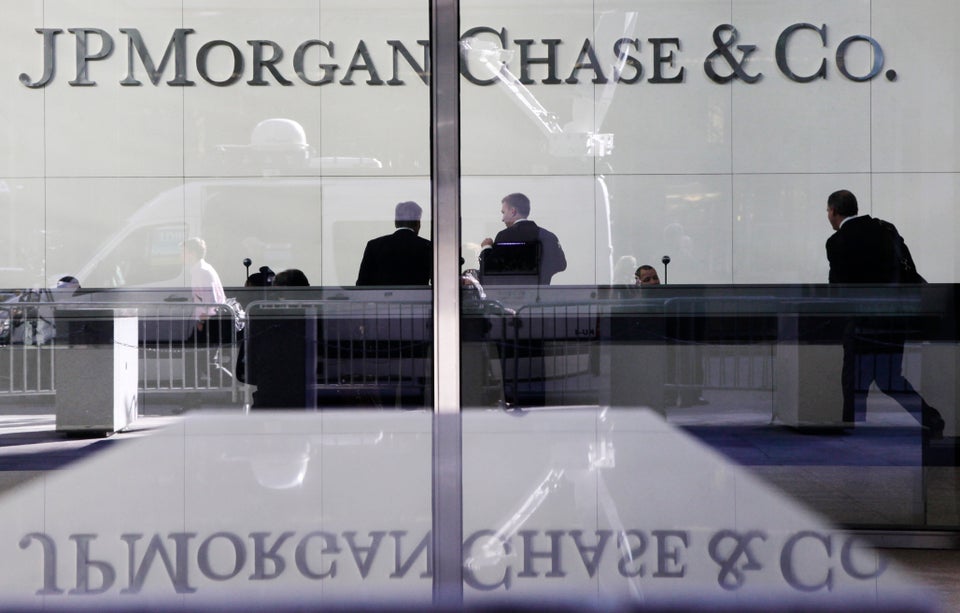 America's Nine Most Damaged Brands: 24/7 Wall St.
Popular in the Community