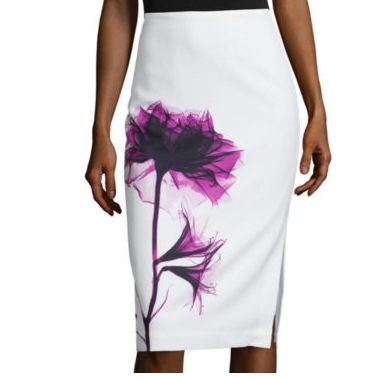 J.C. Penney has been getting a lot of attention lately, thanks to a viral photo that interpreted the floral print on one of the retailer's skirts as a period stain.
But Penney's is getting the final word in with a mic-dropping Twitter post.
The skirt in question is a Worthington Side Slit Pencil Skirt, selling on the company's website for $23.99.
The ad copy says, "Our side slit pencil skirt lets you set the day's agenda whether you are in the office or at another important function."
The photo clearly shows the flower is placed on the wearer's right side, but things change when movement is involved, as this photo posted on Imgur shows.
But J.C. Penney didn't skirt the issue at all, instead choosing to address it head-on with this tweet: