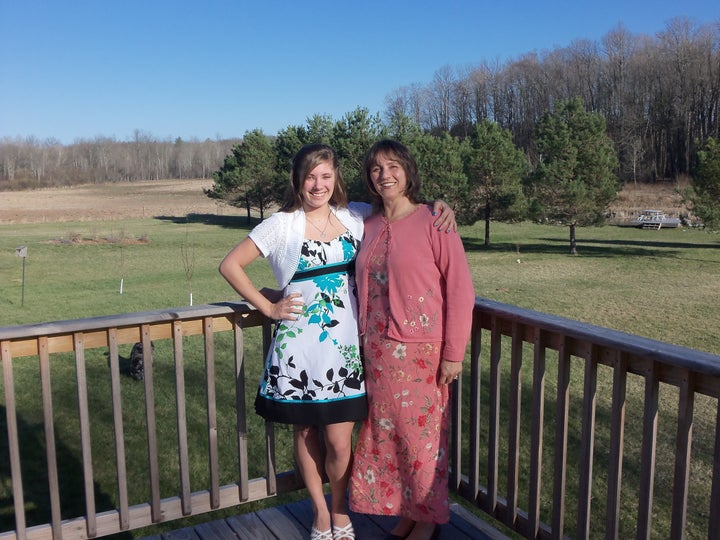 Donna Jones, 46, of Mikado, Mich., calls herself "frumpy and proud."
Until a few months ago, the technical writer and mother of three found clothes she liked at J.C. Penney stores. But since new CEO Ron Johnson took over the company in November and began dolling it up, Jones has avoided her local store at the Alpena, Mich., mall.
"He's working hard to 'de-frump' the store without considering that many if not most of its customers might have shopped there precisely because they like the more conservative frumpy look," said Jones about Johnson. "Am I frumpy? Probably. Does that bother me? No, not at all."
Johnson, the retail wizard behind Apple and Target stores, does indeed hope to attract a younger, hipper client to J.C. Penney's 1,103 retail locations. Since hiring Johnson, J.C. Penney has announced new lines from edgy fashion designers like Cynthia Rowley and Vivienne Tam, featured gay couples in its marketing, hired Ellen DeGeneres as a spokeswoman and revamped its pricing structure to abandon sales and coupons in favor of consistently low prices. Later this year, J.C. Penney will begin remodeling its retail spaces to include a "Main Street" of 80 to 100 branded shops -- that is, stores within stores.
Investors have long faulted J.C. Penney for having too many old stores in small towns. But many of those stores have loyalists. Jones, for one, has been shopping at J.C. Penney's Alpena Mall store ever since her family relocated to the area from Chicago six years ago. Initially, Jones liked the store's selection for her daughter Nicole, now 15. "Having too much skin showing on a pretty teenage girl is too distracting, especially at church," Jones said. J.C. Penney "seemed to be better about providing enough fabric than other stores that the teenage girls tend to like to shop at."
"It wasn't just the pricing change that hurt their sales," Lynda H., a shopper at J.C. Penney stores in Texas, told The Huffington Post in an email. "They are catering to the younger shopper, and it isn't the younger shopper that kept them afloat."
But Lynda H. need not fear; small towns won't be receiving the full makeover in their stores. J.C. Penney will install its shops only in 700 "major metropolitan area" stores, Johnson said at a conference on Tuesday. The shops within the store will be similar to the Sephora-branded shops that J.C. Penney already has in some locations and resemble Target's new Shops at Target concept that features products from boutiques in Miami and Aspen.
"We will adapt content to markets based on what the demographics are," Johnson said. While Martha Stewart and Levi's shops will work everywhere, a Michael Graves one might be better suited to major market stores, he said. All J.C. Penney stores will receive new merchandise selections, said J.C. Penney spokesman Joey Thomas in an email.
Once J.C. Penney's stores in small towns gave the company a competitive edge. Local shoppers depended on its outposts for the latest appliances and to pick up their catalog purchases. Today, many of J.C. Penney 400 small-town stores, like the one in Alpena, are no longer assets.The average J.C. Penney store is more than 20 years old, according to a 2011 Fitch Ratings report. Fifty percent of all J.C. Penney stores are in suburban malls, a now troubled retail format.
"J.C. Penney has many stores but too few in the right locations," wrote Bernie Sosnick, an analyst at Gilford Securities, in an email. "Installing 100 shops will be very expensive over three years. To afford it, profits will have to be good -- and that wasn't the case in the first quarter."
There are a few upsides to J.C. Penney's small-town fleets. Those stores were the fastest to adapt to J.C. Penney's new pricing structure, executives said in May. "Our best performance in the quarter was in our small time stores," COO Mike Kramer noted. "So I think they took the time to really understand the pricing strategy."
"One of the major advantages of having a presence in smaller communities is we're a destination for style and fashion," wrote J.C. Penney spokesman Thomas.
In Alpena, a town of 10,483, J.C. Penney has the only anchor store in the vacancy-ridden mall and one of the few department stores in the area. Jones has long wished the store would be renovated. "It's been going down hill for a while," she said. "It's dirty. The racks are always trashed and messed up and you can't find what you're looking for."
"There aren't that many other choices to shop," said Nicole Walen, Jones' daughter. "It's disappointing in some way."
Support HuffPost
The Stakes Have Never Been Higher
Related
Popular in the Community