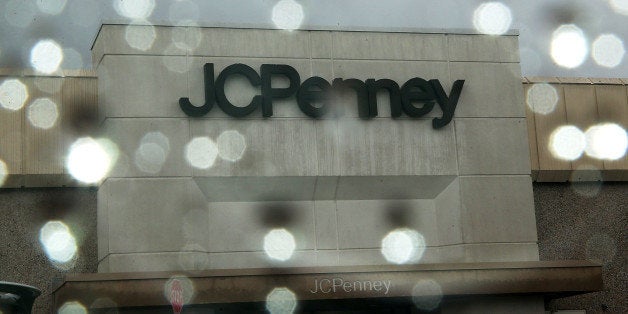 Things may be looking up at J.C. Penney, but the fate of the century-old department store remains in serious jeopardy.
On Thursday, the store reported a quarterly sales gain for the first time since 2011. Customer traffic into stores increased for the first time in 30 months. J.C. Penney's stock spiked 25 percent after hours, hitting a high of $10.51. These are major accomplishments for a retailer that has posted more than $2.5 billion in losses over the past three years.
But keep your excitement in check: J.C. Penney is still losing money. Last quarter, it suffered a net loss of $352 million.
Though CEO Mike Ullman has largely succeeded in erasing the ill-fated strategy of his predecessor, he has a long way to go before he figures out how to grow a department store in 2014 and beyond. For now, most analysts agree, Ullman's "success" has mainly been in stabilizing J.C. Penney and keeping it out of bankruptcy.
As retailers jockey to figure out the future of their industry, J.C. Penney has fallen far behind competitors like Macy's, said Brian Sozzi, CEO and chief analyst at Belus Capital Advisors. For now, J.C. Penney must deal with its most pressing concern: staying alive.
"It's about bringing people back, and along with it, keeping J.C. Penney in business," said Sozzi.
So far, Ullman's biggest accomplishment has been to return J.C. Penney to 2011, the year the company decided to hire Ron Johnson as CEO. Johnson had helped build the wildly successful Apple Store. Someone like Johnson, it was believed, understood how to make retail work in a world rocked by upstarts like Amazon.
The move was a catastrophic failure. By the end of Johnson's tumultuous 17-month tenure, J.C. Penney sales had dropped off a cliff, leading to Johnson's ouster in April 2013.
The problems that Johnson was brought in to solve have only become more acute. Mall department stores are slowly dying, ravaged by competition from speciality retailers and online-only players. In 2006, J.C. Penney hauled in $20 billion in revenue. By the time Johnson took over five years later, the number had slipped 11 percent to $17.8 billion.
Johnson went big, bringing sweeping changes to J.C. Penney. He filled up the store with small, individually branded boutiques. He marketed J.C. Penney to a younger crowd, with a new logo and different merchandise. He changed the pricing strategy, opting to sell his wares at a single price and shun the industry standard of mass coupons and discounts.
The strategy flopped, angering loyal customers and never attracting new ones.
Ullman, who was CEO before Johnson, retook the reins. He rolled back many of Johnson's initiatives, going back to the basic tenets that J.C. Penney had relied on in pre-Johnson days: aggressive discounts, lots of coupons and a bazaar-like atmosphere. The shift reclaimed some longtime J.C. Penney customers.
But in reverting to its old ways, J.C. Penney risks becoming what it was in 2011 -- a stagnant retailer flailing in the dark for answers.
In a note to clients on Friday, Sterne Agee analyst Charles Grom wrote that he still has "reservations" about J.C. Penney's turnaround, though the company's recent improvement likely means it won't be going bankrupt in the near future.
"The reality is that J.C. Penney is taking steps in the right direction," wrote Grom. "But traffic needs to recover in order for us to become true believers."
Related
Popular in the Community