 Former J.C. Penney chief executive officer Allen Questrom is considering returning to the embattled department store chain that he left nearly a decade ago, he said in an interview with CNBC on Thursday. Questrom is apparently considering a role as chairman, which would mean joining the same board of directors he has publicly castigated for its incompetence over the last year.
J.C. Penney has gone through a tumultuous period since the board signed on former Apple retail chief Ron Johnson as CEO in late 2011 to attempt a complete overhaul of the brand and its stores -- a transformation that has been widely acknowledged as a failure, following quarter after quarter of abysmal sales.
Throughout Johnson's disastrous 17-month tenure, Questrom was one of the retailer's most vocal critics, thrashing both the CEO and the board for running the company into the ground.
Brian Sozzi, CEO and chief equities strategist at Belus Capital Advisors, said that despite their differences, the J.C. Penney board will likely be willing to accept Questrom as its chair, given the brand's difficult situation.
"I think it's all systems go," said Sozzi. "Anyone that has familiarity with the business is welcome if they have solutions."
But if Questrom were to return to J.C. Penney, he would face the same people he's consistently picked apart on national television, which could lead to some awkwardness in the boardroom.
Investors voted to reelect all 11 board members in May, despite the company's dismal performance under Johnson. The current chairman is Thomas Engibous, the former chairman and CEO of Texas Instruments.
Last August, Questrom went on CNBC and blamed that board for not reining in Johnson and insisting on a more careful approach to the turnaround process.
Then in March, he ripped the board for its reluctance to get rid of Johnson, telling CNBC, "It's absolutely crazy that this has gone on as long as it is," and outwardly hoped that the board wasn't "delusional." He similarly told Bloomberg that "the longer the board waits, the worse it's going to get."
Even in his most recent CNBC appearance on Thursday, Questrom slammed the J.C. Penney board for its inability to find an executive to take over for interim CEO Myron Ullman, who was brought on to steady the ship and help find a full-time replacement. The search has continued for more than three months, though Questrom said it shouldn't have taken more than 30 to 45 days.
"I do think theres something missing from the board if it takes them this long to come up with a successor," he said. "When they made a decision to drop Mr. Johnson, they should have been thinking about that since it wasn't something that happened overnight."
"They should have had a candidate ready to get when they made that decision," he added. "I would say they certainly don't have a sense of urgency, and if I had a company that was in this kind of trouble, I would be much quicker to make a decision."
Questrom was initially approached about becoming chairman of J.C. Penney in late April or early May, he said, but told the board he would only return if certain conditions were met: He would not accept the role if the board were "hostile," and he would require a CEO with whom he has good chemistry.
When asked on Thursday whether he would be able to work well with J.C. Penney's current board, Questrom responded: "I can't tell you. I would have to feel comfortable that I could work with them, and they'd have to be comfortable that I could be helpful."
Before You Go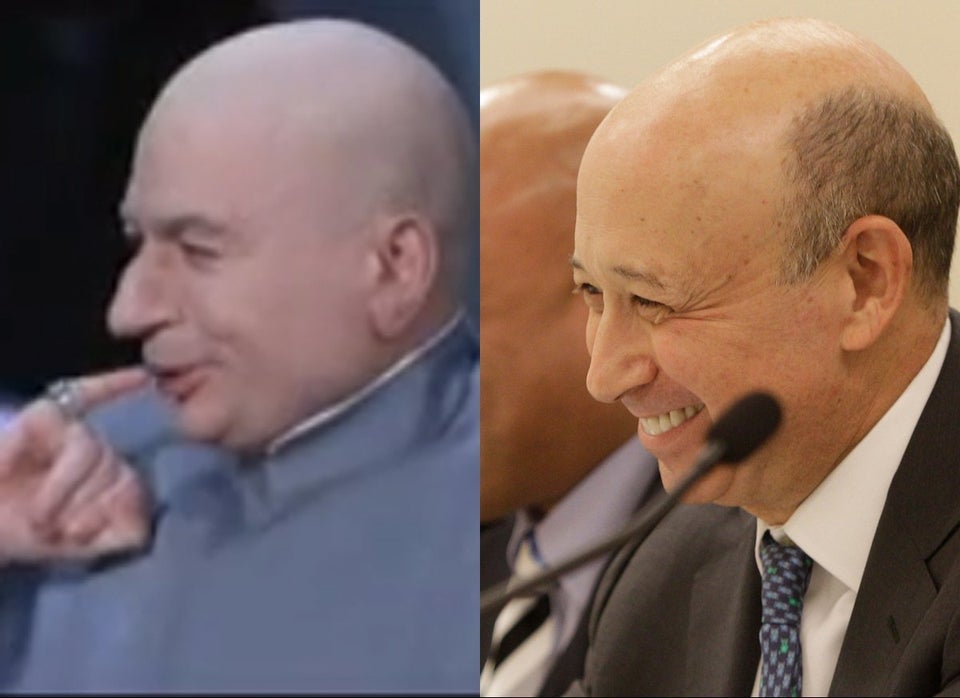 CEOs Who Look Like Villains
Popular in the Community