When J.C. Penney last month ousted chief executive officer Ron Johnson, aborting his disastrous turnaround campaign, one large group of employees quietly celebrated: the army of store workers who had been forced to tag and re-tag millions of items for sale as Johnson ceaselessly tweaked pricing.
"Every other month we had to re-ticket everything because he decided the color of the ticket should change," an 18-year veteran J.C. Penney store employee told The Huffington Post, speaking on condition she not be named for fear of losing her job.
More than merely an annoyance for J.C. Penney's employees, Johnson's mercurial pricing strategy goes down as one of his biggest blunders at the helm of the company he was supposed to resuscitate. It was a primary reason the J.C. Penney board ousted him less than 17 months into his tenure, concluding he was out of touch with the company's customers, its workforce and its culture.
"The unwillingness to test format and sales changes was unquestionably a mistake," Chris DeRose, co-author of "Judgment on the Front Line: How Smart Companies Win by Trusting Their People," told The Huffington Post. "One of the benefits of large retailers is that they can hive off part of their network to understand how customers and employees respond to changes without damaging their global results."
Under Johnson's direction, J.C. Penney embarked on a quest to kill coupons and sales, attempting to wean customers off what he considered "fake prices." The tactic failed because management grossly underestimated its customers' desire for deal-seeking, forcing Johnson and his team to backtrack after a year of abysmal sales numbers.
"We did not realize how deep some of the customers were into [coupons]," admitted former J.C. Penney chief operating officer Michael Kramer on an earnings call with investors and analysts three months after the pricing change began.
The constant changes to the pricing system without first testing consumer reaction wound up alienating customers while befuddling Wall Street analysts who track the company's prospects -- none of which helped Johnson or J.C. Penney. The company declined to comment.
Johnson's pricing fiasco provoked a mighty chorus of "I told you so." Early in the metamorphosis, the retail legend and former J.C. Penney CEO Allen Questrom had been struck by Johnson's audacity -- particularly by his willingness to make wholesale changes to the pricing regime without first studying the customer.
"We've all renovated stores over the years, and we always learn a lot from each time we do one, but to do them at one time without testing the first one, you have to question what kind of a strategy that is," Questrom last year told CNBC, as J.C. Penney began constructing the branded shops at the core of Johnson's strategy. The retailer's only test facility was a small, 30,000-square-foot prototype, located on the third floor of a J.C. Penney store in a Dallas mall.
In fact, J.C. Penney made a conscious decision to avoid extensive testing. One executive, who spoke to The Wall Street Journal on the condition he not be named, recalled Johnson's derisive reaction when it was suggested that he ought to test the no-discounts pricing strategy in a few stores before unleashing it in 1,100 stores across America.
"We didn't test at Apple," the executive heard Johnson say, referring to his former employer.
Johnson's vacillation on pricing took its toll on workers inside J.C. Penney stores across the country. Whenever Johnson changed his mind, workers had to change the tickets -- the labels attached to all retail products, denoting size, price and other details -- and the signs inside stores.
Not only would Johnson change the prices, but he'd repeatedly alter the terminology and marketing, leaving coordinators to re-order all the materials.
Complying with those orders was no small feat, and it entailed considerable expense.
A former "Replenishment Lead Expert" -- J.C. Penney jargon for stockroom supervisor -- described the process to The Huffington Post: He and his team of 12 people were told they needed to take a class on how to place the stickers, and corporate presented them a new method to ticket their store. With 10 days left to finish the work, the frustrated supervisor and his workers abandoned the instructions from corporate, and went back to doing it their way.
All retailers have to re-ticket sections of merchandise in stores every time a sale alters prices -- a common occurrence. But at J.C. Penney, senior management's constantly changing whims seemed to be out of control, according to employees. Stores were already contending with disruption from construction of new shop-in-shops -- a collection of branded mini-boutiques within the larger store -- another signature Johnson operation. On top of this, workers found themselves having to re-ticket entire stores to fix management's failed strategies.
J.C. Penney used two basic types of tickets last summer. Red tickets indicated that the items were "everyday" merchandise prices, while clearance items had blue stickers and designated "best price," as part of Johnson's early "fair and square" pricing plan.
The result was widespread customer confusion. Customers didn't understand the terminology and sales tanked, forcing Johnson to rethink his plan. The failure cost J.C. Penney president and marketing chief Michael Francis, who was brought in by Johnson as part of his "dream team" senior management squad, his job.
Workers privately scoffed at the orders barked from management far above them on the corporate ladder. Then J.C. Penney eliminated the position of in-store supervisor in charge of visuals and signage company-wide, further sapping any positive feelings employees had remaining. Morale plummeted amidst mass firings, leaving workers scared for their jobs. Nobody at the store level was willing to challenge corporate.
"To do it, you would have to put your head up and then you run the real risk of it getting chopped off," said the former stockroom supervisor.
J.C. Penney changed "best price" to "clearance," with the hope that a more familiar discounting term would influence customers' shopping habits. It wasn't enough, and Johnson admitted defeat. He would have to fully embrace sales and coupons in order to drive traffic into his stores. To do this, his team devised yet another new system that would roll out nationwide.
The chain would begin running sales every week, announced Johnson, and would use a reference price to show customers the money they would save if they purchased an item. These "compare to" prices would be included on price tags. Coupons made their triumphant return.
In the last week of January, J.C. Penney's management team set a deadline for its stores: by Feb. 1, stores would have to re-ticket and re-sign their merchandise. No one had "the guts" to tell Johnson or corporate that it wasn't possible in that timeframe, a J.C. Penney regional executive, who asked to remain anonymous, told HuffPost. The hurried employees screwed up, and the results were disastrous.
"They printed the wrong signs, price points are wrong, you can't see 'compare to' prices because they're re-printed in a light grey color on a white sign," said the regional executive. "And best of all -- they sent them out late."
Stores poured thousands of dollars into staffing, but since the signs were unsatisfactory, there was no work to be done, said the regional executive. Instead, the company would end up spending thousands more the next week, once the signs arrived, to complete the process. It all happened during a time when J.C. Penney was trying to save every penny, as management continued to cut staff in both stores and the company's Plano, Texas, headquarters.
"Who dropped the ball on this? One year later and we've totally forgot how to sign a store?" asked the regional executive. "But then again, they fired everyone last April and May who knew how to make and ship the signs."
Workers questioned initiatives they deemed superficial and unnecessary, believing they were done on a whim, or that resources could be better allocated elsewhere. After all, they watched tens of thousands of store employees get laid off in the interest of cost-cuts.
Johnson was going to buy the entire company workforce gingham shirts to wear as uniforms -- two per person -- along with new engraved name badges. Fortunately, the plan was put on hold, according to J.C. Penney associates.
Now, Johnson is gone, much to the delight of those employees once tasked with executing the latest pricing strategy. On a round of visits to stores just after Johnson's departure, the regional executive said he noticed a sense of exhilaration and relief.
"I saw store employees crying from excitement and joy," he said. "They told me, 'Thankfully someone has finally listened to us. I just hope it's not too late to save J.C. Penney.'"
The company has put former CEO Myron Ullman in charge until the retailer can find a permanent replacement. Ullman is pleading for forgiveness in a bid to get customers back in stores, promising the company will listen this time. The new regime must win back customers who defected to department store competitors Kohl's, Dillard's and Macy's.
"It's no secret. Recently, J.C. Penney changed. Some changes you liked, and some you didn't," said the voiceover in the ad. "But what matters with mistakes is what we learn. We learned a very simple thing: to listen to you. To hear what you need to make your life more beautiful. Come back to J.C. Penney. We heard you. Now, we'd love to see you."
Related
Before You Go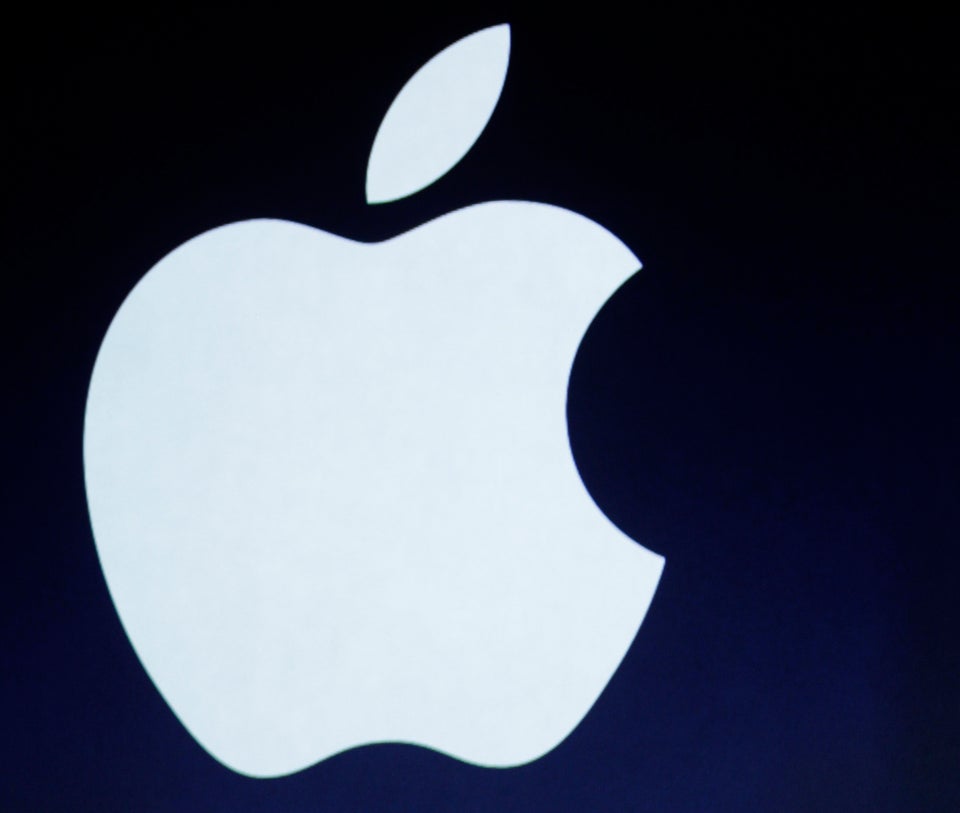 Epic Product Fails
Popular in the Community