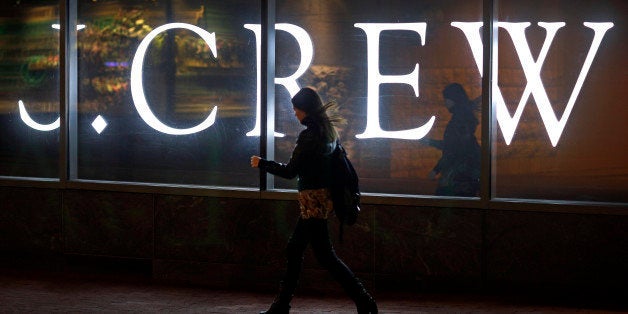 NEW YORK -- J. Crew, still reeling from a devastating round of corporate layoffs last week, is now facing embarrassment from a top executive.
The New York Post reported Wednesday that Alejandro Rhett, the retailer's vice president of men's merchandising, posted photos of himself partying and posed for pics with friends just hours after the apparel company laid off nearly 175 workers from its corporate headquarters in Manhattan.
One of the other revelers posted a pic featuring Rhett and sporting a caption referencing "The Hunger Games," the blockbuster dystopian series in which teens compete to the death.
The photos apparently have been deleted, but screenshots can still be seen on the Web.
J. Crew on Thursday distanced itself from the situation.
"We do not condone this behavior," Margot Fooshee, a J. Crew spokeswoman, told The Huffington Post in an email. "Individuals' actions do not represent the culture of our company -- this is not who we are."
She declined to comment on what disciplinary action Rhett may face.
The layoffs followed what CEO Millard Drexler called a "lousy year," hampered specifically by poor sales of women's sweaters. The company slashed nearly 10 percent of its corporate staff.
"It's just inappropriate that you'd be out drinking when people on your team had been laid off," an anonymous insider told the New York Post. "J. Crew has serious issues right now, and no one in the office had a smile on their face that day."
Rhett personally laid off several workers, according to the tabloid.
"The tough decisions we made last week were not something we took lightly," Fooshee said. "We do our best to make decisions with care and compassion for all of our associates."
Rhett did not respond to a request for comment.
Correction: Language in this post has been changed to reflect the fact that Rhett was merely featured in the Instagram photo referencing "The Hunger Games." An earlier version of this post implied Rhett was responsible for the "Hunger Games" hashtags on the photo. Headlines attributing the reference to Rhett have also been changed.
Calling all HuffPost superfans!
Sign up for membership to become a founding member and help shape HuffPost's next chapter