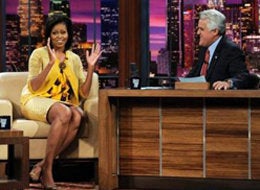 After Governor Sarah Palin's "Wardrobe-Gate" scandal, which revealed that
the Republican National Committee spent had spent more than $150,000 on the the VP candidate's clothing and makeup, Michelle Obama appeared on "The Tonight Show" and told Jay Leno that she has more modest taste. "Actually, this is a J. Crew ensemble," she said of her yellow sweater, skirt and blouse ensemble. "You can get some good stuff online," she added.
Check out images of Michelle wearing J.Crew as well as J.Crew's new, politically leaning campaign below (it's even a sponsored Google link!):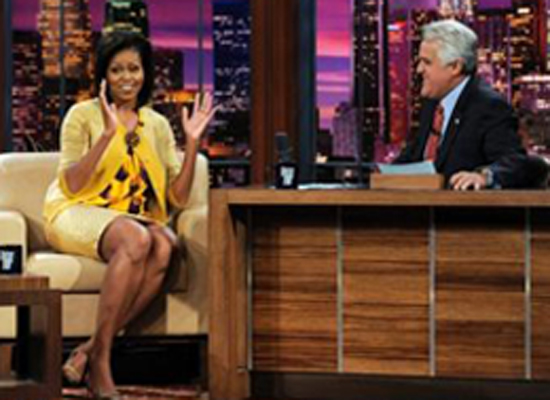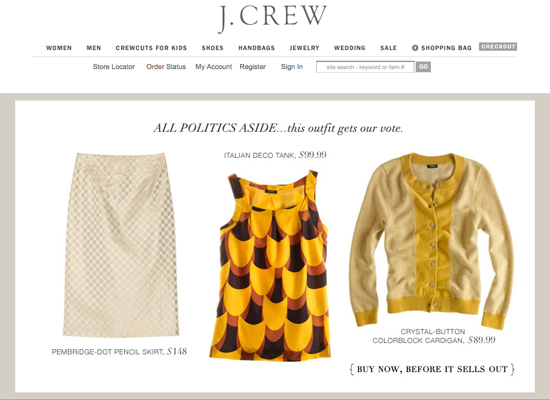 Watch the Obama family discuss dressing on a budget on "Access Hollywood."
Popular in the Community