Certain brands reinvent themselves every couple of years, but others stay true to their DNA decade after decade -- and such is the case with J.Crew.
"J.Crew has always been a destination for simple and timeless clothes," Tom Mora, J.Crew's head of women's design, told The Huffington Post. When asked which styles the brand will continue to produce, regardless of trends, his answer was succinct: "We will always continue many of our double-cloth styles, those are consistent favorites, as well as field jackets, our pixie pants and of course denim."
To prove our point, we rounded up seven catalog covers from the past 27 years and found nearly identical products that you can buy on JCrew.com right now. Though we definitely noticed that J.Crew has started to include more diverse models on their covers, thank goodness, the styling and aesthetic remains very much unchanged. Hey, if it ain't broke, don't fix it.

Spring 1987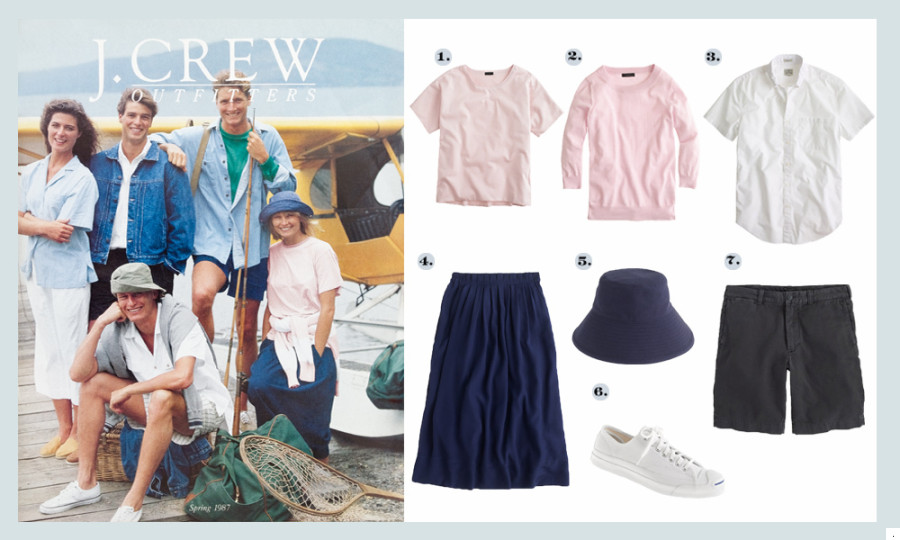 Buy it now: 1. Collection Double-Knit Tee, $98; 2. Merino Wool Tippi Sweater, $79; 3. Secret Wash Short-Sleeve Shirt In White, $64; 4. Pleated Midi Skirt, $98; 5. Bucket Hat, $29; 6. Men's Converse Jack Purcell Signature Sneakers, $96; 7. Stanton Short In Garment-Dyed Cotton, $64
Spring 1989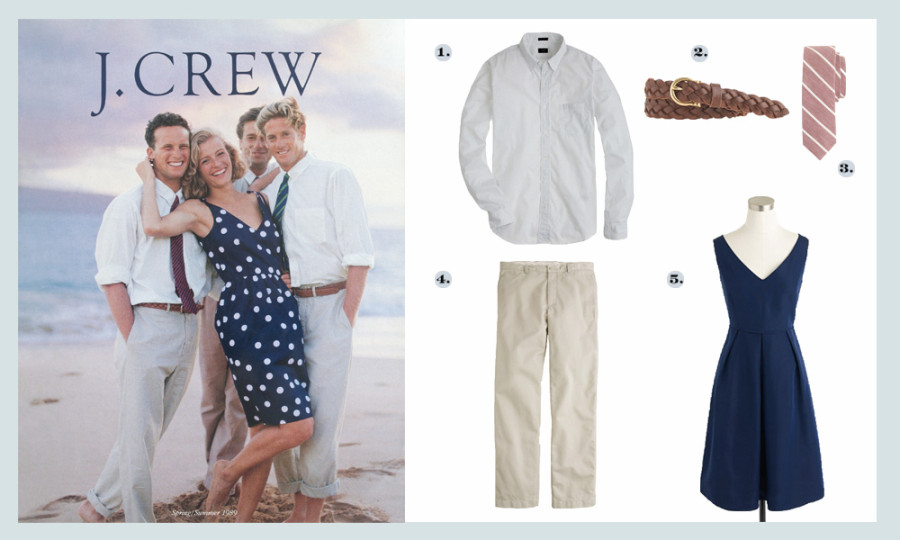 1. Slim Secret Wash Shirt In Pindot, $79; 2. Braided Leather Belt, $44; 3. English Linen Tie In Thin Stripe, $69; 4. Broken-In Chino In Classic Fit, $75; 5. Kami Dress In Classic Faille, $200
Summer 1990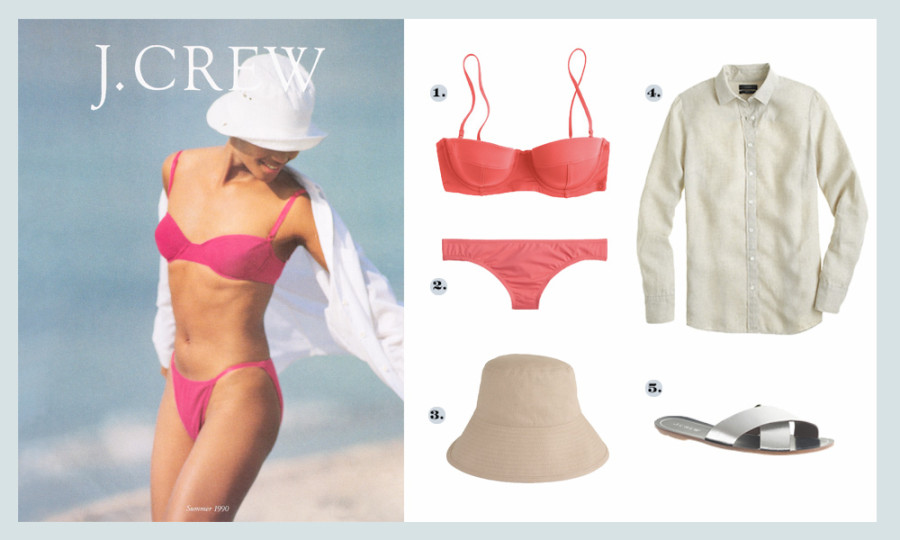 1. Italian Matte Underwire Bikini Top, $54; 2. Italian Matte Bikini Bottom, $44; 3. Bucket Hat, $29; 4. Perfect Shirt In Linen, $79 5. Cyprus Metallic Sandals, $78
Fall 1991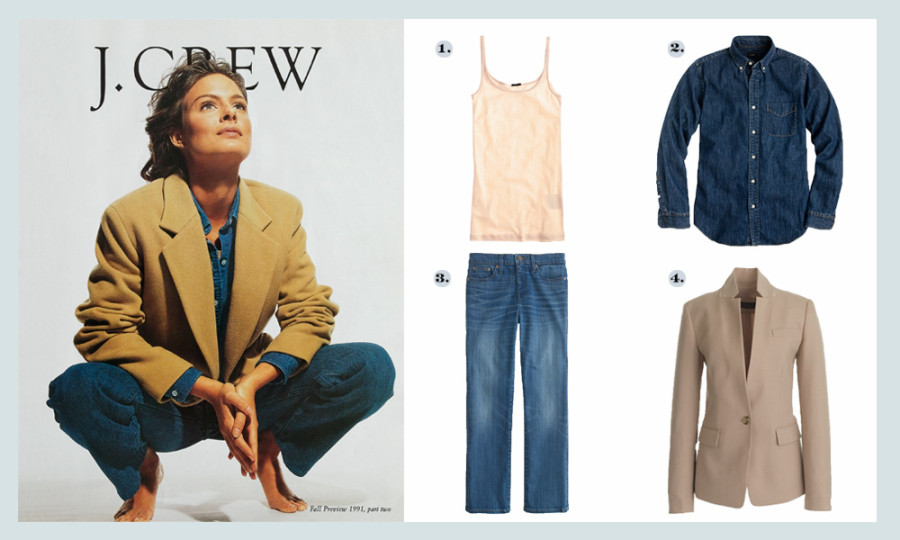 1. Perfect-Fit Tank Top, $22; 2. Slim Midweight Denim Shirt, $118; 3. Vintage Crop Jean In Werner Wash, $120; 4. Regent Blazer, $198
Fall 1992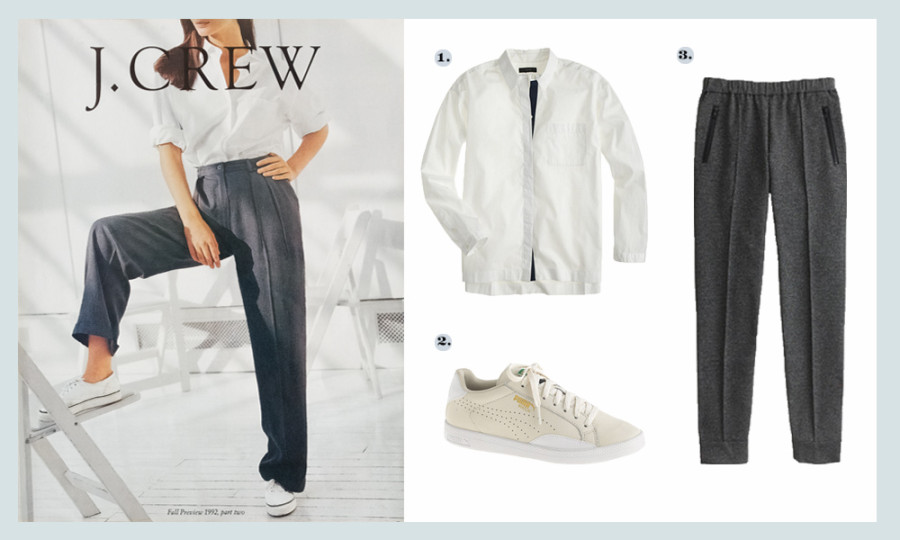 1. Tall Contrast-Placket Cropped Button-Down Shirt, $78; 2. Puma Match Low Sneakers, $65; 3. Ankle-Zip Pant In Grey, $129
Spring 1994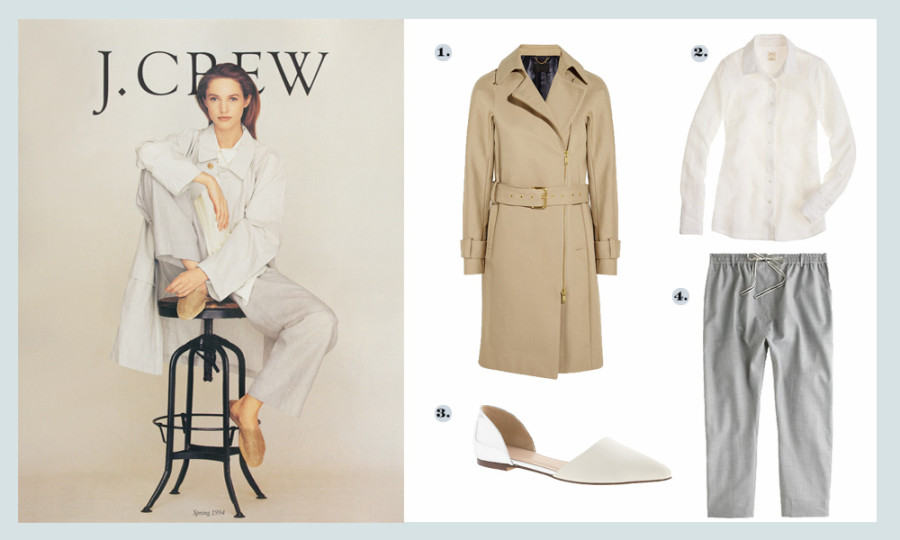 1. Collection Bonded Cotton Trench Coat, $298 (or try the Japanese Poplin Swing Trench, $138); 2. Perfect Shirt In Linen, $79; 3. Suede D'Orsay Flats, $138; 4. Collection Slouchy Wool Pant, $148
Spring 1998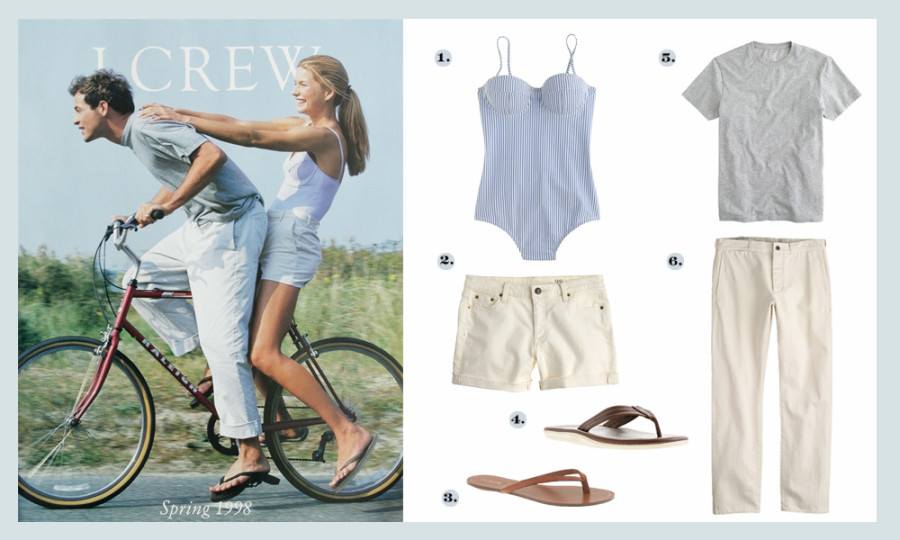 1. Seersucker Underwire One-Piece Swimsuit, $115; 2. Denim Short In Ecru Wash, $79; 3. Rio Sandals, $50; 4. Island Slipper Flip-Flops, $89; 5. Slim Broken-In Tee, $24; 6. Wallace & Barnes Selvedge Chino In Natural Japanese Cotton, $288
All art by Gabriela Landazuri Saltos.
Photos courtesy of J.Crew.
Related
Before You Go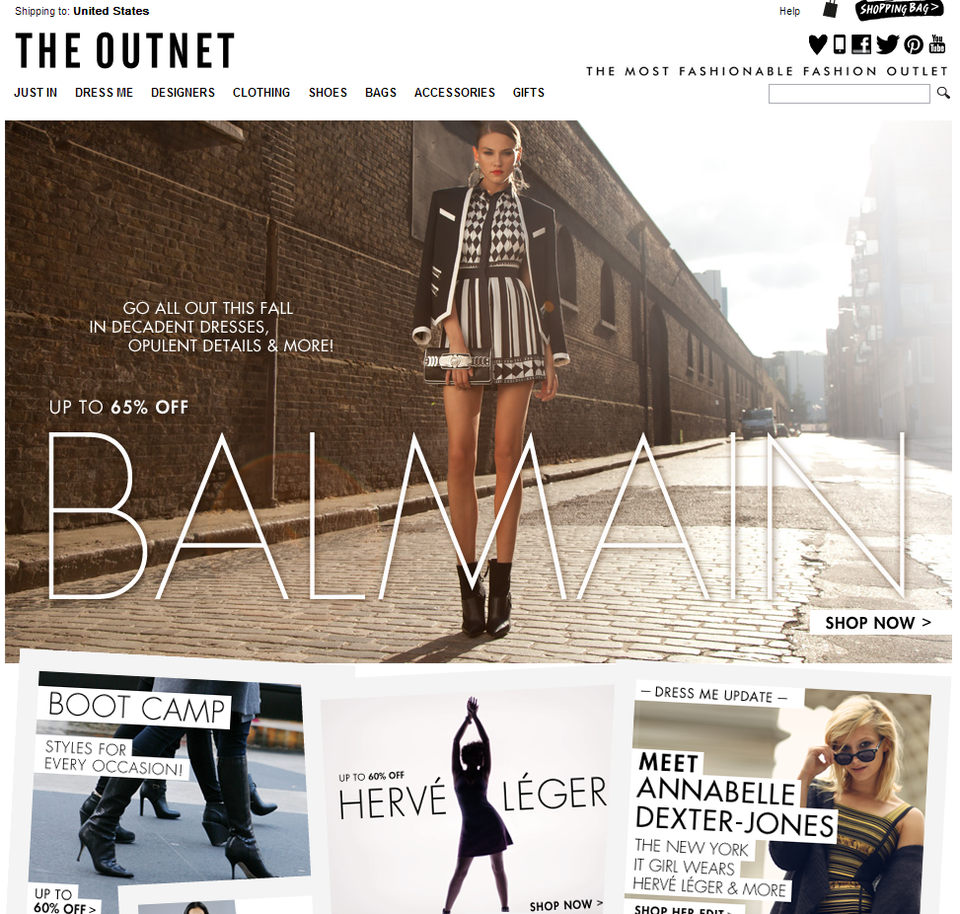 Our Favorite Online Shopping Sites