Just days after a series of attacks that killed 129 people around the French capital, Parisians and their supporters are posting images of themselves defiantly enjoying the city's iconic cafe culture, even though the extremists' targets included multiple cafes and bistros.
The hashtag #JeSuisEnTerrasse -- literally, "I'm on a terrace" -- is a reference to the outdoor patio seating for which French eateries are famous. But figuratively, it's also a call to action for Parisians to be bold, to not be afraid to use outdoor spaces, to embrace joie de vivre once again.
The tag is reminiscent of #JeSuisCharlie, a phrase that circulated earlier this year in support of the French satirical newspaper Charlie Hebdo, following an attack at the paper's offices that left 12 people dead.
It's also a fitting companion to "fluctuat nec mergitur," or "tossed but not sunk," the Latin phrase that has served as the motto of Paris for centuries.
Je suis en terrasse. Je suis Paris. Vous etes Paris. Nous sommes Paris.
You can see some examples of the new tag below, along with our translations and annotations.
In this cartoon posted to Twitter, Paulo, who is said to be "resisting in Montmartre," declares "Death to idiots" while holding a drink next to a small cafe-style table.
This tweet reads, "The French say no to fear in images."
On Saturday, a reader named "Blackpoodles" wrote a comment on a New York Times story that has since gone viral. Blackpoodles' comment is an apt summary of the idea of France that #JeSuisEnTerrasse evokes.
Read More Paris Coverage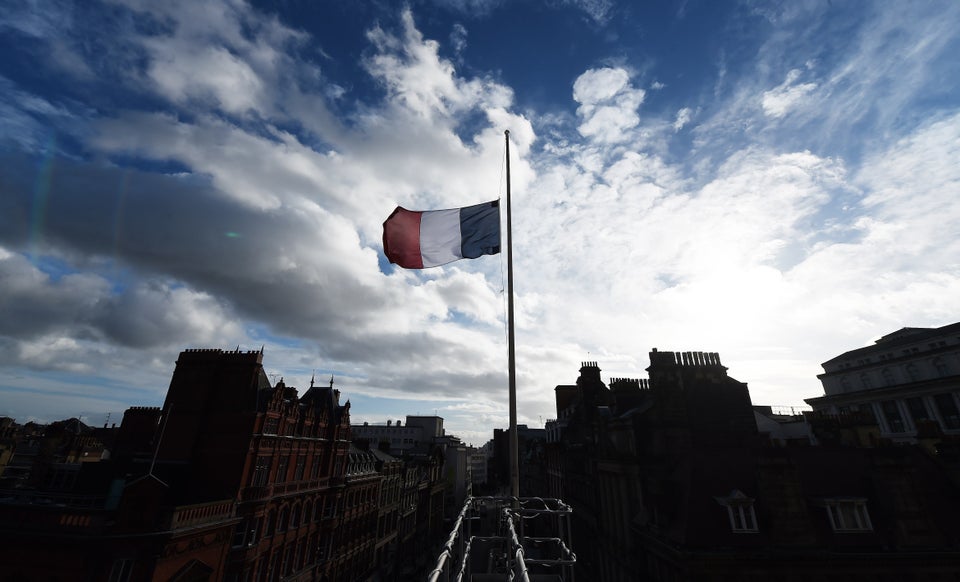 Inspiring Reactions To Paris Attacks
Related
Popular in the Community