There are places of longing to which one returns again and again because they are beautiful and exotic. Or the exact opposite. Perhaps they have become home in their striking, first otherness. The heavy door to Chez Josephine in New York's theater district conceals one of the last places of its kind in the metropolis: the bohemian New York, the New York of Jean-Claude Baker.
"Come on in mein Schatz, I have a nice table for you." Baker speaks German with passion and a heavy French accent. Jean Claude carries a grand name. The first black female artist of world fame, Josephine Baker, evolves in 1957 into the mother and confidant he never had before. Independent, outspoken, successful -- and mostly absent.
"The best time of my life," he spent in Berlin, West Berlin, he explains, as it was called back in 1963 when he arrived at the famous Fasanenstraße in Charlottenburg-Wilmersdorf. Twenty years old, Jean-Claude hitchhiked all the way from France, already having lived two lives. First was the one of a poor semi-orphan, who didn't know his father and was ridiculed by the villagers because his mother was sometimes begging for money. Then, the beautiful adolescent, starting a new life at age 14 in Paris where he was raped by an older man.
"My little brothel," Baker lovingly calls his restaurant, was once an erotic massage parlor. With its opulent reds, the warm, muted light, the soft piano music, the large-scale paintings that mostly show a scantily clad Josephine Baker, and the large mirrors on the walls, a certain sensuality can be felt at Chez Josephine. That sensuality continues on the menu. From delicate filet mignon that you should consume most bloody with a glass of Cabernet Franc, to the frozen cappuccino parfait, all of Bakers creations melt in ones mouth.
In 1986 Baker opened his restaurant in New York City's theatre district, notorious for its red light industry. "I loved it here back then. Prostitutes, people in the streets, looking for sex. It was so lively! I miss that, because it had soul and people like me need that to survive! Times change, but we are still here. I am an entertainer. I love the show," he says with a smile, rises, hovers to the door in his black silk soutane in order to greet the next guest with open arms.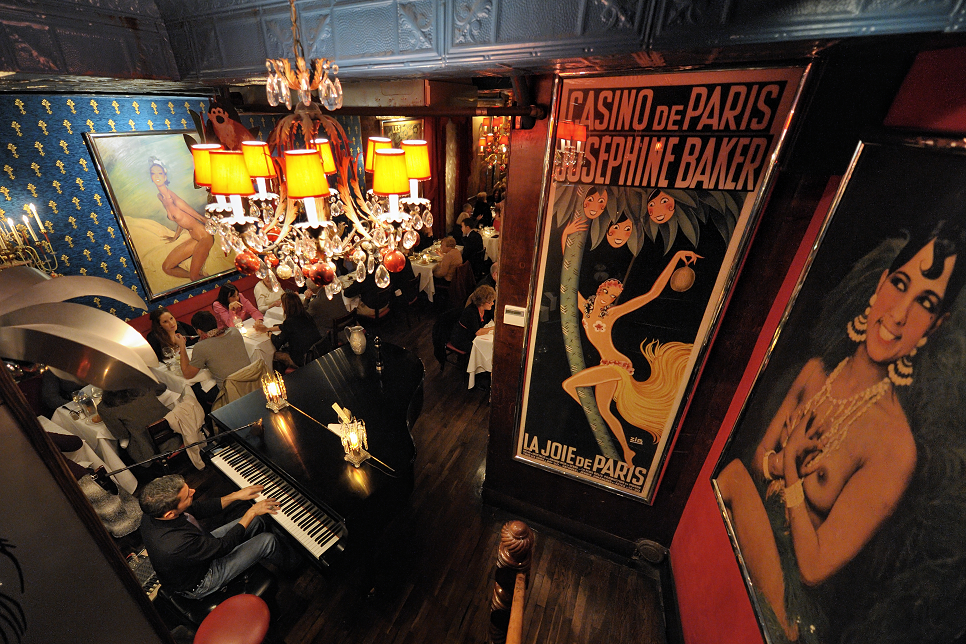 Known for its unique charm and elegance: Chez Josephine. Photo: Frank Maiello

Baker enjoys telling stories of West Berlin and how well he was treated in a divided post-war Germany. "In Germany, you have shown me so much respect and tolerance, as I have honestly hardly experienced anywhere else," says Baker, always keeping an eye on his service staff. "Strict but fair, and incredibly generous," bartender Robert McDaniel describes his boss, and he should know, he has been working for the past 25 years for the now 69-year-old Baker. "Jean-Claude works hard and he expects the same from us. In the 25 years he has fired me three times and I was suspended about 10 times," he smirks while mixing a gin and tonic.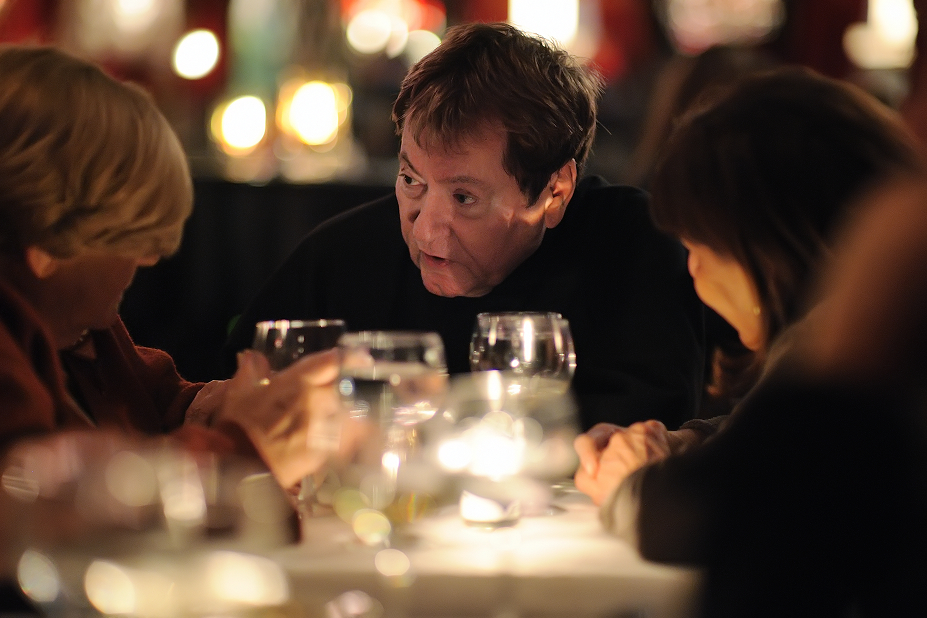 Story teller and enchanting host Jean-Claude Baker. Photo: Frank Maiello
Jean-Claude Baker arrived two years after the construction of the Berlin Wall and was able to quickly gain a foot hold in the local film, arts and alternative club scene. The handsome eccentric with impeccable manners and a charming directness enchanted Berlin's high society. The key figure and protégé during the Berlin years was Norbert Binder, owner of the gay bar Kleist Casino. Jean-Claude became his personal disc jockey and not too long after his arrival, he was able to open his own bar, the Pimm's Club, for bisexuals, gays, lesbians and heterosexuals alike. "The club was my cocktail of human beings. If the gays complained about too many women, I told them they should go and be bored in a gay bar. When straight customers were upset about the gays, I recommended them to visit hetero clubs. I had so much fun!" The Pimm's Club was quickly becoming one of West Berlin's exclusive addresses.
Leonard Bernstein, Romy Schneider, Orson Welles, Zarah Leander -- they all visited and enjoyed the ambiance. It was a place where they could be whoever they want. "We were serving microwaved hamburgers and caviar," he recalls. Baker had become known throughout the city and next to the Pimm's club, he opened an exclusive boutique with clothing from Paris.
In the 1950s he had made the acquaintance of Josephine Baker in Paris, a relationship that deepened significantly in Berlin. "I had heard that Josephine was in town and she had problems, so I decided to arrange a concert in her honor." Because Baker predicted that Josephine might not be able to fill concert halls by herself, he hired the German stars the Kessler twins. "Josephine was weak, fairly done up and wore a wig, but on stage she was still the star."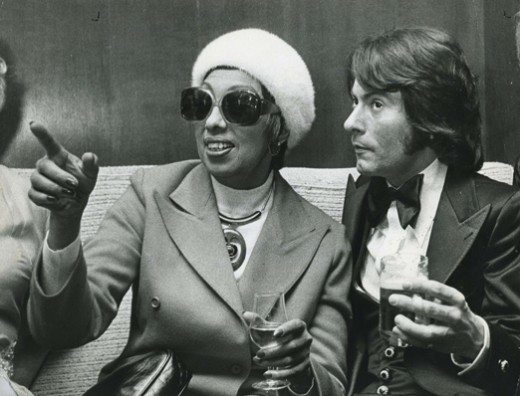 Jean-Claude Baker and Maman in West-Berlin. Photo: Jean-Claude Baker
Baker decided to take the life of the aging star in his hands and organized fundraisers for the 12 adopted children Josephine called her rainbow tribe. "Josephine's utopian dream of eternal solidarity," Baker calls it in retrospect, with admiration in his voice. During the next 10 years, until Josephine's death in Paris in 1975, Baker operated as manager, secretary, breadwinner, confidant and son of sometimes moody Josephine. Together they traveled to Europe and the United States. "In daytime she was pretty unbearable, but in the evening when we were alone, it was different," says Baker. In her honor, he founded the Jean-Claude Baker Foundation, which is dedicated in particular for the promotion of African-American artists.
And now? What else is there to accomplish after all the adventures that drove the tireless philanthropist throughout the world? "There's a new love in my life," Baker says, and smiles. "Devin is four years old, the autistic son of Ecuadorian immigrants and my godson."
Maman Josephine would have cherished it.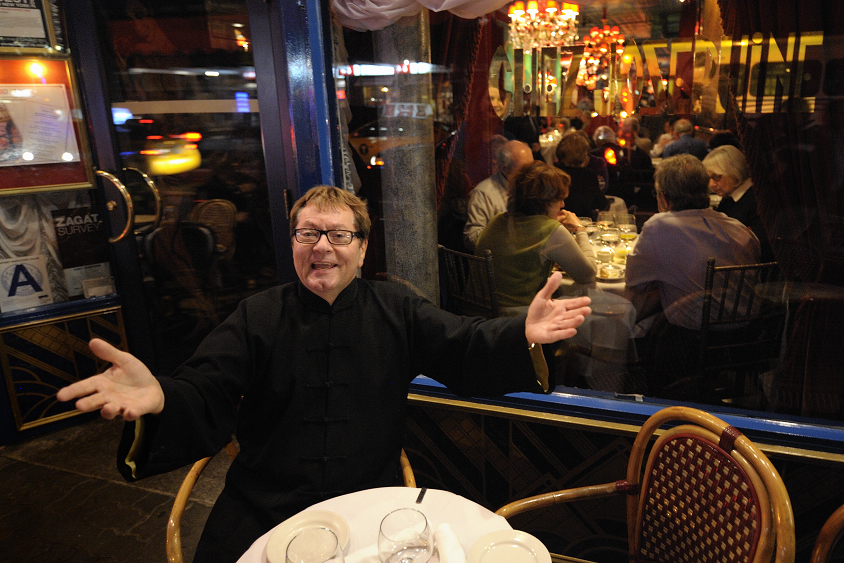 "Welcome to Chez Josephine!"
Popular in the Community